Discover more from Power Platform Weekly
Weekly newsletter with links to Power Platform related Microsoft and community resources. ✍ Curated by Carina M. Claesson, Daniel Laskewitz, Ed Gonzales and Magnus Gether Sørensen.
Over 4,000 subscribers
Power Platform Weekly - Issue #98
Welcome to Power Platform Weekly!
Last week two new Power Fx experimental features were introduced. First the ParseJSON function and then Named Formulas.
In case you did not know, there is a Mixed Reality Blog on Tech Community and last week it combined Mixed Reality + Power Apps. Create Low-Code MR Apps with Power Apps.
August 2022 brought us 10 New Independent Publisher Connectors.
New blog spotted! George Cusworth (gcusworth.com)
Thanks for reading and have a great week!
---
📰 Articles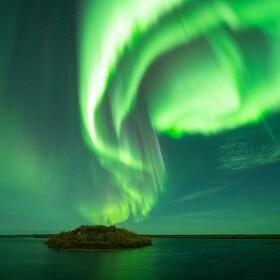 🦸🏻‍♀️ Want to know if different data types have an impact on performance in Power BI relationships? In this article Max Wikström shows us his tests and benchmarks.
🦸🏻‍♀️ When coordinating Tasks from a Business Process Flow you can integrate with a lot of different tools. Find out from Ben den Blanken what will suit your users the best!
👩‍💻 In the frontend development world, Storybook has emerged as the industry standard to showcase and test UI components. In this series of posts, David Rivard will show how easy (and rewarding) it is to implement and publish a Storybook for a Power Apps Component Framework (PCF) project.
Other articles
🦸🏻‍♀️ [Power Apps – PowerFx] Let's try to deep link a Power apps to WhatsApp and Ms Teams using Named Formulas by Mehdi El Amri
🦸🏻‍♀️ Execute Custom actions using sales insight cards (assistant V3) in D365 CE by Inogic
🦸🏻‍♀️ AI at the Zoo: Exporting Lobe AI Model by Kylie Kiser
🦸🏻‍♀️ Custom Page – Opportunity Close Solution Download by Thomas Sandsør
👩‍💻 Configure Dataverse exports using Azure Synapse Links for Azure SQL Databases by Pieter Veenstra
🦸🏻‍♀️ Generate documents with information collected from Microsoft Forms by Rishona Elijah
📺 Videos
🎙️ Podcasts
🦸🏻‍♀️ Richard chats with Priscilla Camp about using cognitive services in PowerBI for image recognition, natural language processing, and even sentiment analysis. Priscilla describes her experience doing analysis on data from the Universal Studio theme parks in Orlando, going beyond simple happy/neutral/sad ranking into analyzing the thousands of comments made by folks in the park. Through sentiment analysis and key phrase extraction, those comments can be turned into actions the park can take to improve people's experiences - and potentially increase revenues!
👩‍💻 Learn what story points are, three factors affecting the size of a requirement, how to account for Hick's Law and Weber's Law when choosing an estimation scale, and the two estimation scales commonly used by agile teams.
🧭 Anthony talks about his area of Microsoft: what he owns, what he looks after, what he's focusing on and the use cases and the top industries that uses Mixed Reality 
📅 Events & Webinars
📅 September 20th-22th - The first annual Microsoft Power Platform Conference. This event is jam-packed with Microsoft's senior thought leaders, software engineers, and community experts - all focused on uniting humanity and technology.
📅 September 24th - Nordic Summit will be taking place as an in-person community event about Power Platform and Dynamics 365 on the 24th of September 2022 in Stockholm, Sweden.
📅 October 14h-15th - A completely free-of-charge two-day event for professional people working with Microsoft technology. It focuses on all three pillars of the Microsoft platform: Business Applications, Modern Workplace, and Azure.
📅 October 12th-14th - Save the date and explore the latest innovations, learn from product experts, and level up your skillset – join us to help shape the future of tech.
💙 Out of the Blue
🦸🏻‍♀️👩‍💻 The highly awaited preview of named formulas is now here! This new feature will change the way developers will work with Power Apps. There are a lot of advantages to use named formulas, so make sure to read the blog for all the details!
🦸🏻‍♀️👩‍💻 This week, Microsoft announced the experimental release of the ParseJSON function, which can parse JSON strings into Power Fx objects and types. This new function dramatically simplifies working with JSON in Canvas apps.
🦸🏻‍♀️👩‍💻🚀 The Power BI team announced new features such as hierarchical axis by default, translations for composite models, mobile formatting options general availability and cross tenants' datasets sharing.
🦸🏻‍♀️👩‍💻🚀 10 new Independent Publisher connectors were published in August. These connectors have solutions and tools for Business Management, Productivity, Lifestyle and Entertainment, and much more. Read about the connectors, learn about the publishers, and look at the connector files!
🚀 The August release of the on-premises data gateway is now available! Use it to be compatible with the August Power BI Desktop.
💡 Suggest content
Do you have a blog, YouTube channel or podcast that you want us to track or do you know someone creating great content or community tools you think we should be aware of? Let us know about it!
We usually include links to content or tools updates announcements from the past week. If you see a really great blog post or video, let us know one way or another!
You can find us on Twitter and LinkedIn.
🕺 Personas
🤵🏻 Business User
🦸🏻‍♀️ Maker
🧭 Decision Maker
👩‍💻 Developer / Architect
🚀 Admin / Center of Excellence
🛠️ Tools
📅 Events & Webinars