Discover more from Power Platform Weekly
Weekly newsletter with links to Power Platform related Microsoft and community resources. ✍ Curated by Carina M. Claesson, Daniel Laskewitz, Ed Gonzales and Magnus Gether Sørensen.
Over 4,000 subscribers
Power Platform Weekly - Issue #89
Welcome to Power Platform Weekly!
Last week the general availability of wrap for Power Apps was announced. Another general availability announcement was for Dataverse Service Client.
Other Out of the Blue news last week was that May brought us 13 new and 14 updated verified connectors and Coming soon to makers everywhere: make.powerautomate.com
In case you did not notice, Power Platform related content is available on the Community Ninja Blog, as the result of having someone with a BizApps background involved in Build reviews. 😇
Thanks for reading!
---
📰 Articles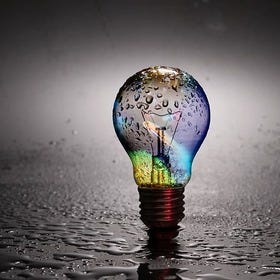 🦸🏻‍♀️ Megan V. Walker presents us 11+ tips on how to get the most from your model-driven power apps when creating or editing them. Some are not so obvious! What do you think?
🧭 In Carsten Groth's role as Global Black Belt, Power Platform at Microsoft one of his responsibilities is to discuss and design an adoption plan for low-code enablement across every company´s business unit. Read here to know how it is done.
👩‍💻 Recently, Temmy Wahyu Raharjo's friend (Low Ming Hua) told him about an interesting scenario related to Field Security Profile. He needs to enable lots of attributes and set the Field Permission to specific teams.
Other articles
🦸🏻‍♀️ Get started with Power Pages super quickly in 5 minutes by Pieter Veenstra
🦸🏻‍♀️ Add calculated columns to D365 Excel templates by
Dian Taylor
🦸🏻‍♀️ Using Outbound Subscription Centres In Real-time Marketing by Megan V. Walker
🚀 Power Platform Environment Configuration & Governance by Lewis Baybutt
🦸🏻‍♀️ Send Teams Activity Feed notification from Power Automate using custom Teams Bot by Mohamed Ashiq Faleel
🦸🏻‍♀️ Exploring additional filtering capabilities in Sales Forecasting by Inogic
🦸🏻‍♀️ Run as option in When a row is added, modified or deleted trigger – Power Automate by Nishant Rana
🚀 Power Platform Environment Configuration & Governance by Lewis Baybutt
🦸🏻‍♀️ Managing Data - the game changer by Ana Inés Urrutia
🦸🏻‍♀️ How to fix the UserNotLoggedIn error when loading a custom page on the iOS native player? by Mehdi El Amri
🦸🏻‍♀️Easiest Way To Generate A PDF In Power Apps (No HTML) by Matthew Devaney
📺 Videos
🎙️ Podcasts
Rene Modery, Power Platform Technical Lead shares his journey at global advertising company, WPP.
An introduction about María Acevedo and the things she does in her personal time, how she got into her career and her journey and what did she first touch on Dynamics 365 in her career  
Jess Pomfret is a Data Platform Architect and a Microsoft MVP. She started working with SQL Server in 2011, and enjoys the problem-solving aspects of performance tuning and automating processes with PowerShell. She also enjoys contributing to dbatools and dbachecks, two open source PowerShell modules that aid DBAs with automating the management of SQL Server instances. She has also contributed to the SqlServerDsc module, adding several new resources to use when configuring your SQL Servers.
📅 Events & Webinars
📅 June 23rd-25th - The Power Community team has organized a 3-day Live Bootcamp for the Global Dynamics 365 Customer Engagement Community to share techniques and approaches for solving your organizational Customer Experience challenges! 
📅 July 19th-20th - Save the date for Microsoft's largest partner event of the year, focused on Microsoft Cloud, partner programs, and opportunities for partners to grow their business in the year ahead.
📅 September 20th-22th - The first annual Microsoft Power Platform Conference. This event is jam-packed with Microsoft's senior thought leaders, software engineers, and community experts - all focused on uniting humanity and technology.
💙 Out of the Blue
🦸🏻‍♀️👩‍💻🚀 Wrap for Power Apps – empowering makers to create secure, custom-branded, standalone Android and iOS enterprise mobile apps with Power Apps – has reached general availability (GA).
🦸🏻‍♀️👩‍💻🚀 The Power BI team has announced the general availability of the new Format Pane, error bars and information protection updates, table navigation improvements, Connect to datamarts and Power BI Data Storytelling features. Read more in this blog!
👩‍💻 The Dataverse service client is now Generally Available for developers to use. Dataverse Service client has been in preview for a while, which is why this announcement gives us the joy to provide developers with a Generally Available version of this SDK.
🦸🏻‍♀️👩‍💻🚀 Soon, Microsoft will be using a new web address for signing in to and using Power Automate: https://flow.microsoft.com will become https://make.powerautomate.com. Don't worry, after this change you can keep using all of your existing bookmarks and links: you will automatically be redirected to the new Power Automate URL when you try to visit the old URL.
🦸🏻‍♀️👩‍💻🚀 13 new verified connectors and 14 updates from different service owners were launched in May! These connectors have solutions and tools for Content and Files, Collaboration, Business Intelligence, IT Operations, and much more. You can view all the details and highlights in the blog post.
🚀 There are several updates coming to email subscriptions that use full report attachments, make sure to check this blog about them.
💡 Suggest content
Do you have a blog, YouTube channel or podcast that you want us to track or do you know someone creating great content or community tools you think we should be aware of? Let us know about it!
We usually include links to content or tools updates announcements from the past week. If you see a really great blog post or video, let us know one way or another!
You can find us on Twitter and LinkedIn.
🕺 Personas
🤵🏻 Business User
🦸🏻‍♀️ Maker
🧭 Decision Maker
👩‍💻 Developer / Architect
🚀 Admin / Center of Excellence
🛠️ Tools
📅 Events & Webinars