Discover more from Power Platform Weekly
Weekly newsletter with links to Power Platform related Microsoft and community resources. ✍ Curated by Carina M. Claesson, Daniel Laskewitz, Ed Gonzales and Magnus Gether Sørensen.
Over 4,000 subscribers
Power Platform Weekly - Issue #82
Welcome to Power Platform Weekly!
Last week General Availability (GA) for in-app notifications in model-driven apps was announced. Another announcement was new features in Power Fx. The three new features are String interpolation, Index function and RandBetween function.
The Microsoft Partner Network (MPN) program is changing to the Microsoft Cloud Partner Program later this year. Julian Sharp has written about this earlier and last week he outlined the certification requirements for the BizApps solution area.
The Power Apps blog also let us meet with a few developers last week - Meet Power Platform Developers!
Thanks for reading!
---
📰 Articles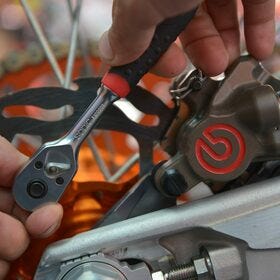 🦸🏻‍♀️ Microsoft releasing new functionality can be an interesting experience. As a cloud platform, functionality is released the entire time. A user could log off on Friday and come back on Monday to find that something has changed slightly, or a new button is present in the interface. EY Kalman guides us through a way to navigate this world of information.
🦸🏻‍♀️ Microsoft is investing more and more in the integration between Microsoft Teams and Dynamics 365. Dian Taylor shows us a new preview feature that allows a meeting to be associated with a row.
👩‍💻 AutoFixture is an open source library that is used in testing to create objects without having to explicit set all the values. Daryl Labar has made it work with Early Bound Entities and shows us how.
Other articles
🦸🏻‍♀️ Power Apps – Security for SharePoint Document Management by Roma Gupta
🦸🏻‍♀️ Subcontracting in Project Operations Lite – Part I by Antti Pajunen
🦸🏻‍♀️ Omnichannel for Customer Service – Voice channel overflow by Neil Parthurst
🦸🏻‍♀️ Challenge 005 - Use Adaptive Cards in your solutions by Miguel Verweij
🦸🏻‍♀️ Power Apps OnError Property: Capture & Log Unexpected Errors by Matthew Devaney
🦸🏻‍♀️🛠️ What you might not know about FetchXML Builder by Carina M. Claesson
🦸🏻‍♀️ Using low-code to categorize meetings in outlook by Albert-Jan Schot
🦸🏻‍♀️🛠️ New Release – Bulk Data Updater 1.2022.4 by Jonas Rapp
🦸🏻‍♀️ Dataverse Anonymization (with Bulk Data Updater) by Joe Gill
👩‍💻 How to get the app name inside plugins in Dynamics 365/ Model driven apps by Debajit Dutta
📺 Videos
🎙️ Podcasts
🚀 Run big unattended automation jobs across multiple VMs dynamically at scale, with the new Azure Virtual Desktop integration starter kit. Ashvini Sharma, from the Power Automate engineering team, joins host Jeremy Chapman to share recent updates to Power Automate such as the addition of dynamically, scalable unattended Robotic Process Automation (RPA).
👩‍💻 Altamish Ahmad joins Jeremy and Paul to discuss the Bookings API now on Microsoft Graph. Link from the show: Microsoft Graph Bookings APIs now available on the v1 endpoint. Other links are available in the full show notes.
🦸🏻‍♀️ Clay opens up about his idea on Power Apps and UI, and how Engineers see things differently from how PMS, Designers, and Content see things.
📅 Events & Webinars
📅 May 4th-6th - This is a free event for any and all who want to learn more about Microsoft 365 and Azure. Topics are Microsoft 365, including Teams, Power Platform, SharePoint, Viva, Infrastructure, DevOps, and Azure.
📅 May 21st - It's time for an event in Oslo again! It's been a long time since there has been a community event in Norway, but - May 21st, 2022 is the day!
Go to Norway in May and meet loads of other community people, share your session, and have an all-around fun time!
📅 May 19th-21st - The Power Apps Developer Bootcamp will be from 19th-21st of May 2022. A 3-day Live Bootcamp has been organized for the Global Power Apps Developer Community to share techniques and approaches for solving your Power Apps development challenges!
📅 May 24th - 26th - Come together and discover the latest innovations in code and application development—and gain insights from peers and experts from around the world.
💙 Out of the Blue
🦸🏻‍♀️👩‍💻🚀 Another new version of Power Automate for Desktop - New features include built-in examples, improved recorder performance, and more!
🦸🏻‍♀️🧭👩‍💻 Software developers around the world are embracing low-code as a powerful part of their toolkit — they look at Power Platform as the next layer of abstraction that reduces repeated work, adds to their skill set, and lets them focus their coding energy on the problems that matter most.
🦸🏻‍♀️👩‍💻🚀 In-App notifications have now reached General Availability! In-app notifications enable a user to receive a notification while they are working within the web or mobile model-driven app. Notifications can be sent from Power Automate, app logic, or web service calls allowing flexibility in where notifications are triggered.
🦸🏻‍♀️👩‍💻 This week, some very cool new Power Fx features have been released! With string interpolation being one of the highly anticipated ones!
🦸🏻‍♀️👩‍💻🚀 Power Apps now supports SharePoint list image columns for read scenarios. It is fully deployed. Support for update capabilities is in the works. You can now create a Power App and see the images directly in a Power App. 
🦸🏻‍♀️👩‍💻 Over the coming weeks, there will be improvements to the Analyze in Excel experience in the Power BI service. Making these changes will make it easier to open the saved Excel workbook.
🦸🏻‍♀️👩‍💻🚀 Last November, Microsoft announced there is an easier way to manage installing and provisioning RPA across your organization with the Azure Virtual Desktop (AVD) integration starter kit. With the starter kit, you can integrate existing AVD deployments and automatically turn on virtual machines (VMs) to scale RPA workloads faster, helping optimize costs and reduce overall wait times for flow runs in Power Automate.
🦸🏻‍♀️👩‍💻🚀 Three new features for the Vnet data Gateway! Read the blog for all the details!
💡 Suggest content
Do you have a blog, YouTube channel or podcast that you want us to track or do you know someone creating great content or community tools you think we should be aware of? Let us know about it!
We usually include links to content or tools updates announcements from the past week. If you see a really great blog post or video, let us know one way or another!
You can find us on Twitter and LinkedIn.
🕺 Personas
🤵🏻 Business User
🦸🏻‍♀️ Maker
🧭 Decision Maker
👩‍💻 Developer / Architect
🚀 Admin / Center of Excellence
🛠️ Tools
📅 Events & Webinars