Discover more from Power Platform Weekly
Weekly newsletter with links to Power Platform related Microsoft and community resources. ✍ Curated by Carina M. Claesson, Daniel Laskewitz, Ed Gonzales and Magnus Gether Sørensen.
Over 4,000 subscribers
Power Platform Weekly - Issue #80
Welcome to Power Platform Weekly!
Last week General Availability of the latest Data Loss Prevention (DLP) capabilities was announced, e.g. DLP capabilities available now also for Custom Connectors.
Another announcement was the Public Preview of Wrap for Power Apps. Initially available for North America environments.
Read more in MS Docs about how you can:
"wrap your canvas apps as custom-branded Android and iOS apps, for native distribution to mobile users"
Thanks for reading!
---
📰 Articles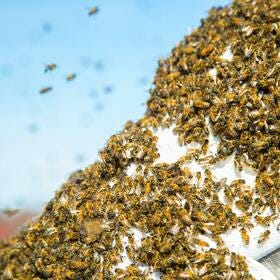 🦸🏻‍♀️ EY Kalman describes the functionality of 'Swarming' in Customer Service for Dynamics 365. It is a method of discovering and engaging subject matter experts from a service agents point of view.
🦸🏻‍♀️ Vivian Voss takes us back to #EPPC22, a Power Platform conference recently held in Berlin. It was the first one of its kind and Vivian attended both as speaker and audience attendee.
Other articles
🦸🏻‍♀️ Add variables to a Data Table on Power Automate Desktop by Joe Unwin (FlowJoe)
🦸🏻‍♀️ Customer Service Admin Center App: Quick Setups by Dian Taylor
🦸🏻‍♀️ Hide your system views in Model Driven Apps/ Dynamics 365 Apps by Debajit Dutta
🦸🏻‍♀️ Launch Playbooks using sales insight cards (assistant V3) in Dynamics 365 CE by Inogic
🦸🏻‍♀️ Use New Scheduled Board for Dynamics 365 Field Service | Personal and Org Level by Priyesh Wagh
🦸🏻‍♀️ The Complete Power Apps Functions List by Matthew Devaney
🦸🏻‍♀️ Tip #1437: Duplicate property names in JSON objects in Power Automate by CRM Tip of the Day
🦸🏻‍♀️ Dynamics Customer Service Solution 2.0 by Thomas Sandsør
👩‍💻🛠️ SQL 4 CDS v6 Released by Mark Carrington
👩‍💻🛠️ SQL 4 CDS ADO.NET Provider by Mark Carrington
🦸🏻‍♀️🚀🛠️ User Views Display Settings for XrmToolBox by Tanguy Touzard
📺 Videos
🎙️ Podcasts
🚀 The guys got thinking after 84 was unable to be recorded: what happens when we do our demos, our systems, and our reports completely fail on us? What is our methodology when something happens, and how do we deal with it at a company, or even when presenting?
🤵🏻 Live from the Microsoft 365 Conference in Las Vegas, recording in person, and interviewing a few speakers about two questions.
🧭 Matt Beard, a Microsoft MVP based in the UK who is also on the organizing team for Scottish Summit, discusses some of the details of Scottish Summit, including some aspects that make it a unique conference, and general fun conversation.
📅 Events & Webinars
📅 April 20th - Welcome to the Power Apps community call. These calls are on the 3rd Wednesday of each month where we share the latest news about Power Apps and demonstrate tips and tools to help you build amazing Power Apps. In these calls, you will meet the Power Apps product team and community experts to get your questions answered.
📅 May 4th-6th - This is a free event for any and all who want to learn more about Microsoft 365 and Azure. Topics are Microsoft 365, including Teams, Power Platform, SharePoint, Viva, Infrastructure, DevOps, and Azure.
📅 May 21st - It's time for an event in Oslo again! It's been a long time since there has been a community event in Norway, but - May 21st, 2022 is the day!
Go to Norway in May and meet loads of other community people, share your session, and have an all-around fun time!
📅 May 19th-21st - The Power Apps Developer Bootcamp will be from 19th-21st of May 2022. A 3-day Live Bootcamp has been organized for the Global Power Apps Developer Community to share techniques and approaches for solving your Power Apps development challenges! 
💙 Out of the Blue
🦸🏻‍♀️👩‍💻🚀 This week, Microsoft announced that the wrap public preview – enabling you to create mobile apps with Power Apps – is now open. Power Apps is now officially a Mobile Application Development Platform (MADP/MXDP) stuffed with great new capabilities.
🚀 Protect your data with Power Platform's latest Data Loss Prevention (DLP) capabilities, now generally available. DLP connector endpoint filtering remains in preview.
🦸🏻‍♀️👩‍💻 Power BI is the single canvas for business insights, powerful visualizations, and AI-driven analytics with hundreds of interactive visualizations at your disposal to build reports and dashboards. And together with Azure Synapse Analytics, it works across all of your data sources, wherever they sit and no matter the size.
🚀 Microsoft previously announced that they will begin upgrading classic workspaces on April 27th, 2022, which is just a few weeks away. In this post, key notes will be shared for Power BI admins to help you prepare.
🦸🏻‍♀️👩‍💻🚀 Microsoft is excited to announce a new format pane and Power BI Goals updates, tooltips drill actions support for more build-in visuals, error bars for clustered column and bar charts preview feature, general availability of Dynamic M query parameters. Read on for more updates!
💡 Suggest content
Do you have a blog, YouTube channel or podcast that you want us to track or do you know someone creating great content or community tools you think we should be aware of? Let us know about it!
We usually include links to content or tools updates announcements from the past week. If you see a really great blog post or video, let us know one way or another!
You can find us on Twitter and LinkedIn.
🕺 Personas
🤵🏻 Business User
🦸🏻‍♀️ Maker
🧭 Decision Maker
👩‍💻 Developer / Architect
🚀 Admin / Center of Excellence
🛠️ Tools
📅 Events & Webinars