Discover more from Power Platform Weekly
Weekly newsletter with links to Power Platform related Microsoft and community resources. ✍ Curated by Carina M. Claesson, Daniel Laskewitz, Ed Gonzales and Magnus Gether Sørensen.
Over 4,000 subscribers
Power Platform Weekly - Issue #79
Welcome to Power Platform Weekly!
Last week Public Preview of React based virtual code components was announced. Under Tools & Code you will find a great How-To article, don't miss it! Another announcement was the release of Power Apps for Windows (Preview).
Manuel Pichler gave us the news that the #CoEStarterKit April release is now live.
If you are curious about the latest independent publisher connectors, you need to check out the article about the 4 new that were introduced during March.
There is now a cool Power Automate - Dataverse Cheatsheet available, brought to us by Dani Kahil.
Thanks for reading!
---
📰 Articles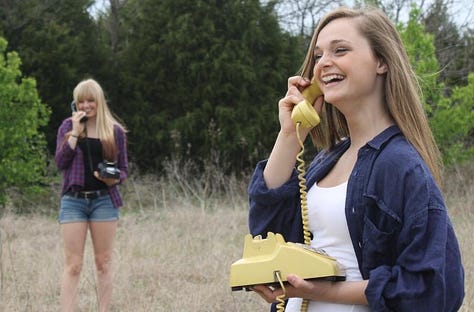 🦸🏻‍♀️ Neil Parkhurst recently gave a demo of the new voice channel within Dynamics 365's Omnichannel for Customer Service app. In that post he covered the basics of inbound calling. This time he explains how to setup and make outbound calls.
🦸🏻‍♀️👩‍💻 Did you know that we can write code in a Custom Connector? In this article, Temmy Wahyu Raharjo tries out this feature and makes a simple function that returns the last date of the month.
👩‍💻 The long-awaited 'virtual control' feature is finally in preview which means you can start to try converting your controls to be virtual. Scott Durow shows us what that actually means.
Other articles
🦸🏻‍♀️ [Model-driven apps – Power Fx] How to open multiple rows in new tabs using Power Fx commands? by Mehdi El Amri
🦸🏻‍♀️ $-Strings: A Better Way To Concatenate Text Strings In Power Apps by Matthew Devaney
🦸🏻‍♀️ Tip #1435: Update Dataverse user photo from Office 365 profile by CRM Tip of the Day
🦸🏻‍♀️ New activity dropdown to show only relevant activities in Dynamics 365 CRM by Inogic
🦸🏻‍♀️ Manager, take care of your employees! by Ana Inés Urrutia
🦸🏻‍♀️ Tip #1436: Change the Default Duration Value of the Time Entry in Dynamics 365 Project Operations by CRM Tip of the Day
👩‍💻 Power Platform /Dataverse development vs Classic Development – what's the problem? by Alex Shlega
👩‍💻 PCF control – Generate Shields.IO Badges in the PowerPlatform by David Rivard
👩‍💻 Dataverse: Export Import Solution from your command prompt using PowerApps CLI by Temmy Wahyu Raharjo
📺 Videos
🎙️ Podcasts
👩‍💻 Massoud Dehkordi chats about the difference between Automation and Business Process Management, as well as how customers use BPM and what are the typical use cases.
🧭 Isidora Katanic, Community Manager for Experts Inside and a Microsoft MVP, is the 2nd half of the Head in the Cloud, Heart in the Community podcast. She explains how she went from being a nanny to Women in Tech and her love for the community. 
🤵🏻 Have you used Presenter mode in Microsoft Teams? Presenters can arrange their shared content and video feed in engaging new ways. But the video and content was in fixed positions for each scene. Now you will have the option to resize and move your video feed and content.
📅 Events & Webinars
📅 May 4th-6th - This is a free event for any and all who want to learn more about Microsoft 365 and Azure. Topics are Microsoft 365, including Teams, Power Platform, SharePoint, Viva, Infrastructure, DevOps, and Azure.
📅 May 19th-21st - The Power Apps Developer Bootcamp will be from 19th-21st of May 2022. A 3 day Live Bootcamp has been organized for the Global Power Apps Developer Community to share techniques and approaches for solving your Power Apps development challenges! 
💙 Out of the Blue
👩‍💻 React-based virtual code components are now in Public Preview. This means: no more React or Fluent library packaging inside individual component bundles.
🦸🏻‍♀️👩‍💻🚀 Subscriptions have become a popular way to stay connected with your reports and dashboards via email. Microsoft made it easier to manage those subscriptions.
🦸🏻‍♀️👩‍💻🚀 Another 4 new Independent Publisher connectors were published in March. Paul Culmsee, Troy Taylor, and Sebastian Zolg are the connector developers!
🦸🏻‍♀️👩‍💻🚀 Power Apps (Preview) for Windows is now available! Try it out now for great features like offline availability!
🦸🏻‍♀️👩‍💻🚀 Automatic installation of the Power BI app for Microsoft Teams will be available for more users. Make sure to check out this blog to see who will get the automatic installation.
🦸🏻‍♀️👩‍💻🚀 A lot of people have tried out the process mining capabilities and been amazed by dense event log data transform into visual process maps and analytics. Users had wanted to share the learnings with others, often to make better decisions, and now they can! The viewer role is now available!
🦸🏻‍♀️👩‍💻🚀 Microsoft announced additional security roles this week. This will allow for more granularity in assigning roles for the gateway. The new change is that non-admins of the gateway can be allowed to create connections (data sources) on the gateway. This way, your gateway admins are not the bottleneck anymore for creating connections (data sources).
🦸🏻‍♀️👩‍💻🚀 This week, Microsoft announced an enhanced way to monitor your dataflow refresh history. You can now use the managed Dataverse tables to report over your dataflow refresh history.
👩‍💻🚀 Microsoft is extending Microsoft 365 DLP policies for Power BI to support the detection of uploading sensitive information such as social security and credit card numbers, leveraging Microsoft's built-in sensitive information types and/or custom information types defined by your organization in the Microsoft 365 compliance center.
🦸🏻‍♀️👩‍💻🚀 For datasets in Premium or PPU workspaces, a user that consumes a report that leverages a composite model based on a Power BI dataset is required to have just Read instead of Build permissions (or have the Viewer role) on all datasets in the chain.
💡 Suggest content
Do you have a blog, YouTube channel or podcast that you want us to track or do you know someone creating great content or community tools you think we should be aware of? Let us know about it!
We usually include links to content or tools updates announcements from the past week. If you see a really great blog post or video, let us know one way or another!
You can find us on Twitter and LinkedIn.
🕺 Personas
🤵🏻 Business User
🦸🏻‍♀️ Maker
🧭 Decision Maker
👩‍💻 Developer / Architect
🚀 Admin / Center of Excellence
🛠️ Tools
📅 Events & Webinars