Discover more from Power Platform Weekly
Weekly newsletter with links to Power Platform related Microsoft and community resources. ✍ Curated by Carina M. Claesson, Daniel Laskewitz, Ed Gonzales and Magnus Gether Sørensen.
Over 4,000 subscribers
Power Platform Weekly - Issue #78
Welcome to Power Platform Weekly!
Last week it was announced that Microsoft has acquired Minit.
On Wednesday 6th of April it is time for the Microsoft BizApps Launch Event, register here.
23 new and updated connectors has been presented.
Runtime localization support for Code components on Custom pages and Canvas apps has been announced. Microsoft Power Platform API (Preview) has been introduced. The Power BI app is coming to Microsoft Outlook/Microsoft Office has been announced.
Thanks for reading!
---
📰 Articles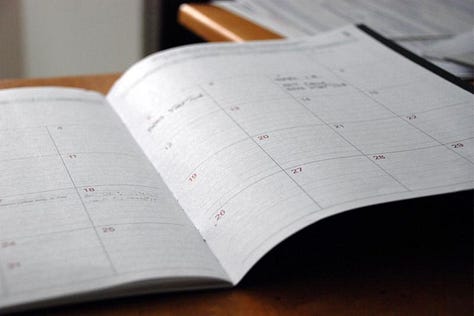 👩‍💻 In this post, Tae Rim Han takes us through her findings and some of the challenges she came across migrating project tasks for Project for the Web using Project schedule APIs.
🦸🏻‍♀️ Antti Pajunen answers the questions, do I always have to use quick create to create a new Time Entry? Is there a way to automatically fill the Time Entry grid with all projects a resource is on? Is there a way to see all projects automatically on the Time Entry grid?
🦸🏻‍♀️ Matthew Devaney shows us a Power Apps component that is a simple text input that applies formatting to a phone number after each keystroke.
Other articles
🦸🏻‍♀️ Open Word documents in the desktop app from Power Apps by Pieter Veenstra
🦸🏻‍♀️ Beware of duplicate employee records! by Ana Inés Urrutia
🦸🏻‍♀️ Building a Power Platform Independent Publisher Connector for the Ethereum Blockchain (Part 3) by Sebastian Zolg
🦸🏻‍♀️ Enable Power Automate Pane in Canvas Apps Studio | Preview by Priyesh Wagh
🦸🏻‍♀️ Power Apps Calculate Business Days Excluding Weekends & Holidays by Matthew Devaney
🦸🏻‍♀️ Customizing the side pane in the Deal Manager Workspace by Dian Taylor
🦸🏻‍♀️ Disable hyperlink for lookup columns in grid views of model-driven apps by Linn Zaw Win
🦸🏻‍♀️ Resolving User Not Licensed Errors When Saving A Row (Microsoft Dataverse) by Joe Griffin
🦸🏻‍♀️ How to – Stop Synchronization of Task / Appointment through System View using Sync Filter Manager by Nishant Rana
📺 Videos
🎙️ Podcasts
🚀 You will want to prepare your people for a Power Apps tidy-up. The headline message discusses how Power Apps, Dynamics 365 apps, and Azure AD integrated apps may be removed from the app launcher, to help app exploration and discovery.
👩‍💻 This week's episode is slightly more technical with a discussion on implementing sales processes into Dynamics 365 Sales. The team covers the importance of starting at the process and bringing technology later, as well as considering the broader picture of what a process looks like outside of the CRM tool.
🧭 The guys dive into an amazing article by Iteration Insights (Thanks to Steve Richardson), The gap between data modeling for IT and for the business is shrinking.
📅 Events & Webinars
📅 April 6th - Check out what's new across Dynamics 365 and Microsoft Power Platform. You'll hear from Charles Lamanna, Microsoft Corporate Vice President of Business Applications & Platform, along with senior Microsoft engineers and leaders as they guide you through the latest advancements.
📅 April 6th & 7th - Teams 10X is a free Summit filled with many great speakers, all around the topic of Microsoft Teams!
📅 April 7th - Superhero Jonas Rapp will teach the special tricks of the FetchXML Builder tool. Make sure to learn from the master!
💙 Out of the Blue
🤵🏻🧭 Microsoft announced the acquisition of Minit this week, a leader in process mining technology that enables businesses to uncover opportunities for continuous process improvement and better operational efficiency. 
🦸🏻‍♀️👩‍💻🚀 February was an exciting month as twenty-three new and updated connectors were launched. The release included eleven new connectors and twelve updates, and all of these updates have been submitted by the owners of these APIs.
🦸🏻‍♀️👩‍💻🚀 In the last year, Power BI has been on a mission to empower every individual, team, and organization to seamlessly infuse data into their work in Microsoft Teams. This week the Power BI team announced extending these experiences into Outlook and Office.
🚀 Microsoft announced improvements to the Power BI activity logs that would help organizations gain insights on users connecting to Power BI datasets from Excel. With these improvements, admins can now track the usage of Power BI datasets in Excel, helping organizations improve data governance or fulfill regulatory compliance.
🦸🏻‍♀️👩‍💻🚀 Microsoft announced the Public Preview of runtime localization for code components on custom page and standalone canvas applications. Inline with the model-driven application behavior, custom pages and standalone canvas applications can now dynamically display themselves in user preferred language.
🚀 Power Platform API acts as a gateway or a single API surface that harmonizes the internal APIs from each feature area of the platform. This results in a single endpoint (ex. api.powerplatform.com) for customers to use along with a unified set of Permissions and claims that can be requested from Azure Active Directory.
🦸🏻‍♀️👩‍💻🚀 The March 2022 update of Power Automate for desktop (version 2.18) has been released! New features and updates have been added, like for instance support of Internet Explorer mode in Microsoft Edge and more...
💡 Suggest content
Do you have a blog, YouTube channel or podcast that you want us to track or do you know someone creating great content or community tools you think we should be aware of? Let us know about it!
We usually include links to content or tools updates announcements from the past week. If you see a really great blog post or video, let us know one way or another!
You can find us on Twitter and LinkedIn.
🕺 Personas
🤵🏻 Business User
🦸🏻‍♀️ Maker
🧭 Decision Maker
👩‍💻 Developer / Architect
🚀 Admin / Center of Excellence
🛠️ Tools
📅 Events & Webinars