Discover more from Power Platform Weekly
Weekly newsletter with links to Power Platform related Microsoft and community resources. ✍ Curated by Carina M. Claesson, Daniel Laskewitz, Ed Gonzales and Magnus Gether Sørensen.
Over 4,000 subscribers
Power Platform Weekly - Issue #75
Welcome to Power Platform Weekly!
Last week general availability of pay-as-you-go for Power App was announced. There will be a webinar within this topic on March 22.
Another announcement was dataset backup and restore performance improvements, happy news for all Power BI enthusiasts!
This week, March 15, it is time for 'Building flows - Ask Microsoft Anything'. Bring your questions and learn from other people's questions and answers.
Thanks for reading!
---
📰 Articles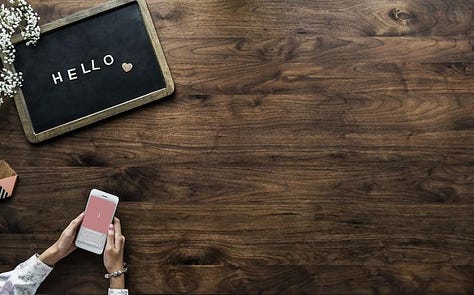 🦸🏻‍♀️ Megan V. Walker shows how to solve a common request for processes when a submission from a D365 Marketing Form is received - send an email notification.
🦸🏻‍♀️ Dynamics Customer Voice is the survey tool that stores all its data in Dataverse. Dataverse has quite the process to maintain a healthy ALM and deployment process. Sara Lagerquist shows us how to fit Customer Voice in a healthy ALM.
🦸🏻‍♀️ Sending a weekly summary of Open Opportunities & Activities to the sales team? Amey Holden demonstrates how to create clickable & dynamic URLs for different dataverse tables in a HTML table using Power Automate.
👩‍💻 Jonas Rapp really likes to build tools that will work forever. In this article, he demonstrates his archaeology skills when he digs up the history of the xRM SDK.
👩‍💻 Linn Zaw Win explains how filtering in JavaScript WebApi changes when the form is rendered in offline mode.
Other articles
🦸🏻‍♀️ Create and Join Teams Meetings from Appointment in Dynamics 365 CRM by Inogic
🦸🏻‍♀️ Power Automate – Retrieve Related Entities by Roma Gupta
🦸🏻‍♀️ AI Builder + Lobe by Thomas Sandsør
🦸🏻‍♀️ Tip #1429: Replace Power Automate triggers without breaking too much, Part 2 by George Doubinski (CRM Tip of the Day)
🦸🏻‍♀️ Content personalization in Dynamics 365 Marketing real-time by Jesper Osgaard
🦸🏻‍♀️ Collect flow runs of your failed child flows by Pieter Veenstra
🦸🏻‍♀️ Modern Advanced Find in D365 by Dian Taylor
🦸🏻‍♀️ Searching tables within the Modern Advanced Find by EY Kalman
🦸🏻‍♀️ The Curious Case of the Missing Application User View by Joe Griffin
👩‍💻 Explicit package exports in the latest version of Fluent UI might break your PCF path imports by Scott Durow
👩‍💻 On-prem Dynamics CRM/365: AD authentication from .NET Core by Mark Carrington
👩‍💻 Filter by lookup with retrieveMultipleRecords JavaScript WebApi in offline mode by Linn Zaw Win
👩‍💻 Dataverse: Share Record Access by Temmy Wahyu Raharjo
📺 Videos
🎙️ Podcasts
🦸🏻‍♀️🧭 The team speaks with Kathleen Mitford, CVP of Azure Marketing, as a celebration for International Women's Day. Kathleen shared her new stay-at-home habits, thoughts on the evolution of women in tech, family life, career journey, and vision for where she sees Azure going with the rise of Digital Natives.
🚀 The guys dive into the use cases of Drill-Through in Power BI - from single zoom-in's all the way to using cross-report drill-through for Direct Query Reports.
👩‍💻 Fabian Williams joins Jeremy and Paul to talk about Universal Actions and updates to Adaptive Cards. Links from the show: bot-sequential-flow-adaptive-cards Teams Catering Bot Adaptive card with a request for approval that is also sent to the approver's email.
🧭 Venkat discusses the categories of his vlog around autism vision hearing, enabling our communities, and how we can create an accessible environment toolset so that we can bring diversity to what we create by including all people.
📅 Events & Webinars
📅 March 17th - Danish Naglekar will host this week's session from Zero to Hero. He will do his second session about PCF Development, so don't miss it!
📅 April 6th - 8th - European Power Platform Conference will higher the prices in the upcoming week by 200€, so if you want to buy tickets, now is the time!
📅 April 6th - Check out what's new across Dynamics 365 and Microsoft Power Platform. Registration is open now!
💙 Out of the Blue
🧭👩‍💻🚀 Customers can now use an Azure subscription to cover their Power Apps usage and Dataverse capacity costs based on actual usage.
👩‍💻🚀 Backups can now be completed up to 22 times faster than before, and the time required for restore operations can also be reduced by more than 30%.
💡 Suggest content
Do you have a blog, YouTube channel or podcast that you want us to track or do you know someone creating great content or community tools you think we should be aware of? Let us know about it!
We usually include links to content or tools updates announcements from the past week. If you see a really great blog post or video, let us know one way or another!
You can find us on Twitter and LinkedIn.
🕺 Personas
🤵🏻 Business User
🦸🏻‍♀️ Maker
🧭 Decision Maker
👩‍💻 Developer / Architect
🚀 Admin / Center of Excellence
🛠️ Tools
📅 Events & Webinars