Discover more from Power Platform Weekly
Weekly newsletter with links to Power Platform related Microsoft and community resources. ✍ Curated by Carina M. Claesson, Daniel Laskewitz, Ed Gonzales and Magnus Gether Sørensen.
Over 4,000 subscribers
Power Platform Weekly - Issue #74
Welcome to Power Platform Weekly!
Last week it was announced that Microsoft has completed the acquisition of Nuance Communications Inc. 
If you are curious about the magic that transforms natural language into Power Fx formulas, have a look at Microsoft's walk-though Behind the Scenes – What it Takes to Teach GPT-3 How to Build Low-Code Apps. 
Take your (model-driven) Power Apps offline with the new Model-driven apps offline for Makers PREVIEW feature. You can explore it and send your feedback to Microsoft.
The CoE Starter Kit March 2022 has been released.
We have seen lot's of Twitter Communities popping up lately. Check them out and join the conversations! PowerAddicts, Power Platform Developers, Data/Power Platform Talks, Power Platform.
Thanks for reading!
---
📰 Articles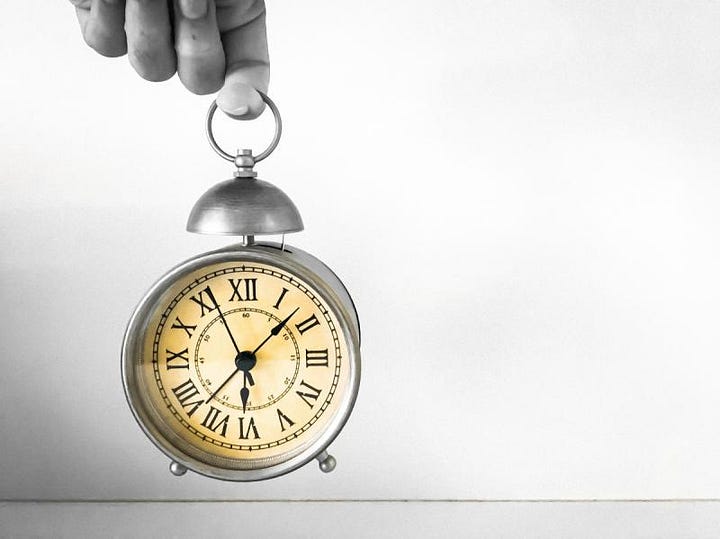 🦸🏻‍♀️ Neil Parkhurst was recently asked to review the new real-time marketing feature. Therefore, he has been busy testing its capabilities and comparing real-time marketing and outbound marketing. This post includes his initial findings and thoughts.
🦸🏻‍♀️ Solutions are hidden behind the scenes when building Power Apps in a Teams environment. Jukka Niiranen takes us on a ride through what it takes to deploy those solutions from a Dataverse for Teams environment.
🦸🏻‍♀️ Miguel Verweij spent December playing with the Advent of Code - a code challenge website. This inspired him to create this Power Platform Challenge website. This week's challenge will have you build a pipeline and automate deployment of solutions.
👩‍💻 In quite a few cases, when we develop PCFs we need to make external requests. Even if the runtime provides metadata for the properties we define, sometimes we need some more. In this article, Diana Birkelbach shows us how.
Other articles
🦸🏻‍♀️ Adding A File Download To A Marketing Email Button by Megan V. Walker
🦸🏻‍♀️ 2022 Release Wave 1 | Part 3: D365 Customer & Field Service by Dian Taylor
🦸🏻‍♀️ Power Apps – Forms & Benefits by Roma Gupta
🦸🏻‍♀️ New look Advanced Find in Model Driven Apps for Dynamics 365 CRM / Dataverse by Roohi Shaikh
🦸🏻‍♀️ Send Teams channel message aka proactive message using custom Teams bot and Power Automate – Part 2 by Mohamed Ashiq Faleel
🦸🏻‍♀️ All Power Apps Math & Statistical Functions (With Examples) by Matthew Devaney
🦸🏻‍♀️ How to – Disable / Read Only fields in Editable Grid control by Nishant Rana
🦸🏻‍♀️ Personalized signatures in Dynamics 365 Marketing by Jesper Osgaard
👩‍💻 Setup Postman to connect to Dynamics 365 CRM using OAuth 2.0 | Azure App Registration by Priyesh Wagh
👩‍💻 Getting Started with Microsoft Dataverse Plug-in Logging in Application Insights by Joe Griffin
👩‍💻 Dataverse: Four Ways to Bypass PluginExecution in CrmServiceClient by Temmy Wahyu Raharjo
📺 Videos
🎙️ Podcasts
Megan and Lisa talk about Power Platform Updates, D365 Marketing articles, LinkedIn Newsletters, Events, Community Content, Wordle, and fun things they've been doing!
Daryl talks about the newest tool in his toolbelt, ZoomIt. A Windows utility from Sys Internals for drawing on your screen. 
Learn how Microsoft Power Platform enables employees to actually create applications without technical knowledge using low-code and no-code.
📅 Events & Webinars
📅 March 7th - 11th - Power BI Summit is the biggest Power BI conference. It is a multi-day event bringing speakers from the Microsoft Power BI team's product group and community experts and MVPs from all around the world.
📅 March 8th - 12th - SQLBits is a great conference for the data platform people out there. You can book in-person/virtual tickets, for both the paid days as well as the free Saturday!
📅 March 10th - Danish Naglekar will host this week's session from Zero to Hero. He will do a session about PCF Development, so don't miss it!
💙 Out of the Blue
🦸🏻‍♀️👩‍💻🚀 In this blog, Tristan Dehove explains how to use the new offline setup features. He shows how to configure model-driven apps for offline use and what the differences are with the old experience.
🦸🏻‍♀️👩‍💻🚀 This lovely blog post by Lily Liu shows behind the scenes information on the Power Apps Ideas features. Read this article if you want to know more about the underlying tech called GPT-3.
💡 Suggest content
Do you have a blog, YouTube channel or podcast that you want us to track or do you know someone creating great content or community tools you think we should be aware of? Let us know about it!
We usually include links to content or tools updates announcements from the past week. If you see a really great blog post or video, let us know one way or another!
You can find us on Twitter and LinkedIn.
🕺 Personas
🤵🏻 Business User
🦸🏻‍♀️ Maker
🧭 Decision Maker
👩‍💻 Developer / Architect
🚀 Admin / Center of Excellence
🛠️ Tools
📅 Events & Webinars