Discover more from Power Platform Weekly
Weekly newsletter with links to Power Platform related Microsoft and community resources. ✍ Curated by Carina M. Claesson, Daniel Laskewitz, Ed Gonzales and Magnus Gether Sørensen.
Over 4,000 subscribers
Power Platform Weekly - Issue #150
Don't miss Microsoft Ignite this week, online November 15-16
Welcome to Power Platform Weekly!
Last week the General Availability of Power Automate cloud flow integration with Power Pages was announced. Don't miss the featured article within this topic!
Public Preview of Copilot-generated app descriptions in Power Apps was announced.
The October updates for modernization in canvas apps (including GA of some modern controls) were presented.
The on-premises data gateway November 2023 release was highlighted.
The 90 Day Mentoring Challenge with MVP Mark Smith is back!
Have a great week and thanks for reading!
---
📰 Articles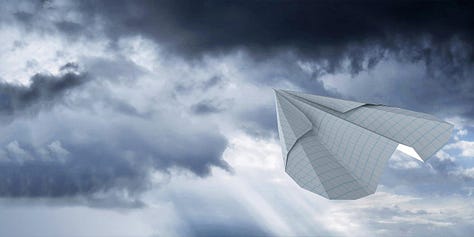 🦸🏻‍♀️ Calling cloud flows from Power Pages was always a complicated endeavour from a security and general perspective. However, an introduction of native support for this back in June was a game changer. Oleksandr Olashyn will show how we can even send files from Power Pages to cloud flows.
🦸🏻‍♀️👩‍💻 Van Carl Nguyen has done an extensive showcase of automated low-code plug-ins in part 1 and instant low-code plug-ins in part 2. Read more to see how to use them, discover their inner workings and baked-in limitations.
🦸🏻‍♀️🛠️ Amey Holden shows you how solve your Choice metadata problems in flows. She uses Guido Preite's Custom Actions to turn strings into Choices. In the past she has ignored the pesky Choices column type (Multi Select Option Set) but not anymore!
Other articles
🦸🏻‍♀️ Build Business Process Flows like an expert by Elaiza Benitez
🦸🏻‍♀️ Exploring Cross-Environment Connectivity with the Microsoft Dataverse Connector by Inogic
🦸🏻‍♀️ Dataverse Low-Code Plugins | Dataverse Accelerator | [Preview] by Priyesh Wagh
🦸🏻‍♀️ Sending Emails From Contact And Lead Owners In Realtime by Megan V. Walker
🦸🏻‍♀️ Using Browser Session Storage To Add Referrer & UTM Params by Megan V. Walker
🦸🏻‍♀️ Automating Agreement Generation from Power App and Word, with Signatures in Microsoft Teams Channel by Dharanidharan Balasubramaniam
🛠️ Document Template Manager update! by Tanguy TOUZARD
🦸🏻‍♀️ Dataverse "When an action is performed" trigger doesn't fire - what to do by Andrew Butenko
🦸🏻‍♀️ Building a flow to restore deleted Power Automate flows by Tomas Riha
🦸🏻‍♀️ Power Automate - Environment Variables by David Wyatt
🦸🏻‍♀️ Dataverse Benchmark: Calculated Column vs Formula Column by Temmy Wahyu Raharjo
🛠️ Half-Panic-Release version 1.2023.11 by Jonas Rapp
🦸🏻‍♀️ Testing Wars by Angeliki Patsiavou
📺 Videos
🎙️ Podcasts
👩‍💻 As Simon is busy disrupting the IT systems of European airlines, Alexander and Heini cover news from Power BI and Fabric, some new functionality in App Services, as well as updates to Azure Kubernetes Services!
🦸🏻‍♀️ Brace yourselves for an enlightening conversation with our guest, Dewain Robinson, straight from Nashville, Tennessee, the Principal Program Manager for Power, Virtual Agents, and Conversational AI at Microsoft. We dive into the intricate workings of Power Virtual Agents and how Azure OpenAI service can revolutionize data accessibility by creating an easy-to-navigate knowledge base. 
🧭 Host Neil Benson is joined by the talented Dani Kahil for an insightful discussion on managing backlogs and enhancing user stories in Azure DevOps and Jira. Neil shares his experiences with Jira, highlighting some configuration challenges, while Dani expresses a strong preference for Azure DevOps.
📅 Events & Webinars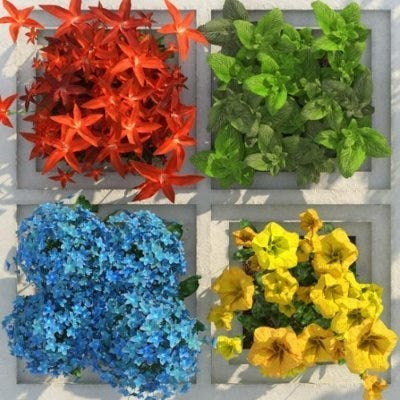 (📅 November 14-17)
Join the next Microsoft Ignite event November 15–16, 2023, to catch up on the latest industry innovations. Register and save the date.
(📅 November 25)
Collabdays Lisbon is a one-day, non-profit event built on top of seven previously successful community-driven events. A Microsoft Cloud-focused event including topics like Microsoft 365, Power Platform, and Microsoft Azure with inclusion by design.
(📅 November 27-30)
ESPC helps IT Pros, Developers, Makers & Business Decision Makers achieve project and career success with leading Microsoft technologies.
(📅 February 1-2, 2024)
CTTT is a Microsoft Cloud Community event with the purpose of bringing technology and community leaders to Tallinn to share their learning with the local community 
(📅 February 2, 2024)
Get ready to be inspired and learn at the Microsoft 365 Community Day Miami! This event is all about unlocking the full potential of Microsoft 365, the Power Platform, and Artificial Intelligence. Whether you're a tech enthusiast, a business owner, or just curious about the latest advancements in technology, this event is for you.
💙 Out of the Blue
🤵🏻🦸🏻‍♀️👩‍💻🚀 Canvas makers, rejoice! Another update (written by Yogesh Gupta) is available for the modern controls! A few modern controls are now GA but read the blog for more information!
🦸🏻‍♀️👩‍💻🚀 It's now possible to change update settings for single model-driven apps. Read this blog by Adrian Orth to learn how you can benefit from this!
🤵🏻🦸🏻‍♀️👩‍💻🚀 Amy Chern posted an exciting blog about how copilot now powers all app descriptions. Most of the time, people forget to enter a description, so this is a welcome addition!
🤵🏻🦸🏻‍♀️👩‍💻🚀 There is a new Apps page available in the Maker portal. This will make it easier for you to get started and get an overview of recently opened apps, component libraries and wrap projects.
🦸🏻‍♀️👩‍💻🚀 Another feature goes to GA! This time, it's the cloud flow integration with Power Pages.
🚀 There is a new on-premises data gateway release. A significant improvement is the tenant registration allow list but read the blog for all the details!
🚀 This blog by Amiya Patra is all about license management for Power Apps. Make sure to investigate auto-claim policies if you haven't done that yet.
🤵🏻🦸🏻‍♀️👩‍💻🚀 Power BI Datasets got renamed to semantic models! Read more about the reasoning behind the rename in the blog!
💡 Suggest content
Do you have a blog, YouTube channel or podcast that you want us to track, or do you know someone creating great content or community tools you think we should be aware of? Let us know about it!
We usually include links to content or tools updates announcements from the past week. If you see a great blog post or video, let us know one way or another!
You can find us on Twitter and LinkedIn.
🕺 About the "Persona icons"
🤵🏻 Business User
🦸🏻‍♀️ Maker
🧭 Decision Maker
👩‍💻 Developer / Architect
🚀 Admin / Center of Excellence
🛠️ Tools
📅 Events & Webinars