Discover more from Power Platform Weekly
Weekly newsletter with links to Power Platform related Microsoft and community resources. ✍ Curated by Carina M. Claesson, Daniel Laskewitz, Ed Gonzales and Magnus Gether Sørensen.
Over 4,000 subscribers
Power Platform Weekly - Issue #149
Welcome to Power Platform Weekly!
Last week the Power Apps October 2023 Feature Update was presented. Read about the new features, what's GA and in Preview as well as key updates in the official documentation.

Public Preview of the Environment parameter in the Microsoft Dataverse connector was announced. Making it possible to connect data between different environments.

The General Availability of solution checker enforcement in Managed Environments was announced. Power Automate cloud flow integration with Power Pages was announced as GA too.

It was also highlighted that Cards for Power Apps are now solution-aware.
Have a great week and thanks for reading!
---
📰 Articles
🦸🏻‍♀️👩‍💻 Microsoft recently announced a long awaited feature: support for Service Principals in Custom connectors which is currently in Public Preview. This empowers you to authenticate as a service principal instead of relying on user accounts. Mohamed Ashiq Faleel shows us why it is a game-changer.
🦸🏻‍♀️🛠️ Tanguy TOUZARD is proud to release a new tool for XrmToolBox that will help many people to fix their solutions when they do not respect best practices for tables. When you add tables in an unmanaged solution, you have the choice to add all assets, or no assets but metadata, or even no metadata. This tool helps fixing the solution if you chose the wrong one.
👩‍💻 Microsoft just announced an updated version of the API for Dataverse Search. With the new version, not only are there some new features available, but it's also all now available to use from the SDK! That opens up Dataverse Search to be used from plugins and any external integrations too. Mark Carrington gives the tour of the new version.
Other articles
New blog spotted! Last week this post was published:
🦸🏻‍♀️ UI/ UX Crashers by Angeliki Patsiavou
🦸🏻‍♀️ Use plugin actions in Power Virtual Agents (Preview) by Dian Taylor
🦸🏻‍♀️🧭 Power Platform | Trick-or-treating w/ Power Automate by Carsten Groth
🦸🏻‍♀️ D365 HR Guru ⭐ PVA + GPT by Ana Inés Urrutia
🦸🏻‍♀️🚀Cancel multiple running instances of a Cloud Flow using PowerShell by Wilmer Alcivar
🦸🏻‍♀️ Org Charts & Relationship Health In Dynamics 365 Sales by Megan V. Walker
🦸🏻‍♀️ Understanding Realtime Marketing Form Themes And CSS by Megan V. Walker
👩‍💻 Setup the Language for "pac power-fx" in VSCode Terminal by Diana Birkelbach
🦸🏻‍♀️🤵🏻 New Feature: Focused View! by Jakob Örneberg
🦸🏻‍♀️ How to use a timer across screens! by Hardit Bhatia
👩‍💻🛠️ Missing XrmToolBox.PluginsStore – read and fix it here! by Jonas Rapp
🦸🏻‍♀️ Connecting Microsoft Outlook to model-driven Power Apps by Nick Doelmann
🦸🏻‍♀️ Challenge 022 | Dataverse Accelerator by Miguel Verweij
🦸🏻‍♀️🛠️ Simplifying Theme Management in Model-driven Apps with a Canvas App by Thomas van der Waard
🦸🏻‍♀️ Power Pages: Pro Code Techniques in the Templates – Custom Interface for Service Selection by Nicholas Hayduk
📺 Videos
🎙️ Podcasts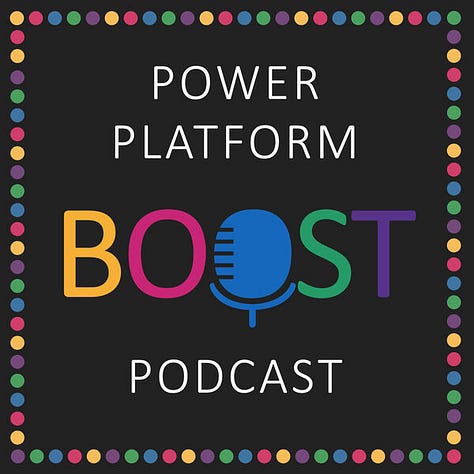 🚀 This time we bring you news and updates for Power Automate mostly, but also the notification about the missing Environment Variable and how it's tied to the Dataverse Low Code Plugins now being public preview. Nick did the Microsoft Applied Skills challenge and Ulrikke shouts out to community friends for helping her through tough times.
🧭 Close sales deals quickly and efficiently with the new generative AI-powered Sales Copilot. It provides an intelligent natural language interface to your sales data, in CRM systems like Salesforce or Dynamics 365, and connected external data sources. See how Sales Copilot generates insights and content in the flow of work with skills that help you with everyday tasks in Microsoft 365 or embedded within your Dynamics 365 Sales experience.
Eric Boocock, Principal Program Manager for Dynamics 365 Sales, shares how Sales Copilot works safely with your data and the key admin steps to set it up.
Hi, How may I help you? 

🦸🏻‍♀️ You may have seen this prompt appear when browsing a website and wondered how organizations add those chatbots to their sites and what else can they do. Senior Product Marketing Manager and all-around awesome guy, Jack Rowbotham joins Wendy, Sean, and Ken to chat Power Virtual Agents!
📅 Events & Webinars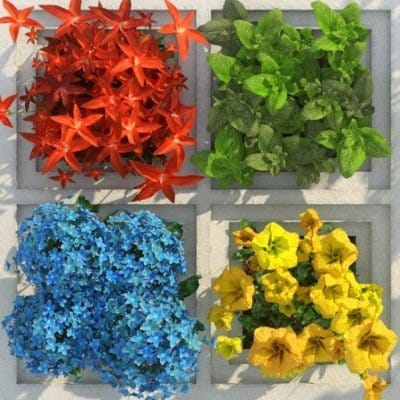 (📅 November 14-17)
Join the next Microsoft Ignite event November 15–16, 2023, to catch up on the latest industry innovations. Register and save the date.
(📅 November 25)
Collabdays Lisbon is a one-day, non-profit event built on top of seven previously successful community-driven events. A Microsoft Cloud-focused event including topics like Microsoft 365, Power Platform, and Microsoft Azure with inclusion by design.
(📅 November 27-30)
ESPC helps IT Pros, Developers, Makers & Business Decision Makers achieve project and career success with leading Microsoft technologies.
(📅 February 1-2, 2024)
CTTT is a Microsoft Cloud Community event with the purpose of bringing technology and community leaders to Tallinn to share their learning with the local community 
(📅 February 2, 2024)
Get ready to be inspired and learn at the Microsoft 365 Community Day Miami! This event is all about unlocking the full potential of Microsoft 365, the Power Platform, and Artificial Intelligence. Whether you're a tech enthusiast, a business owner, or just curious about the latest advancements in technology, this event is for you.
💙 Out of the Blue
🦸🏻‍♀️👩‍💻🚀 A very big moment for lots of people! The Dataverse connector now supports Dataverse environment selection! This is one of the most requested features for this connector!
🦸🏻‍♀️👩‍💻🚀 Cards for Power Apps have been generally available since March 2023, but one big thing was still missing: solution awareness! This is now available, so make sure to read this blog about the recent improvements!
🦸🏻‍♀️👩‍💻🚀 Another Power Apps monthly feature update is here! To read all about what has been introduced in October 2023 - make sure to check out this blog!
🦸🏻‍♀️👩‍💻🚀 Chris Garty wrote a blog post about Power Automate and flows in Dataverse by default. This is a step to make sure people will automatically create flows in solutions, so that you can do better ALM! Read the blog for all the details!
🚀 This blog talks about a new Admin API for Fabric, which will make it easier for tenant admins to gain insights into capacity level overrides. Read the blog to know how the API works!
👩‍💻🚀 Managed Environments has lots of exciting features, and now one of them - Solution Checker Enforcement - is general available. With this feature, you are able to make it possible to block or warn on solution import when the solution checker fails. There are new improvements to this feature as well, so make sure to read the blog to learn more!
🦸🏻‍♀️🧭👩‍💻 There are some new Enterprise App Templates available: This time there are a lot of HR app templates! Employee Kudos, Employee Awards & Recognition & Employee Onboarding Buddy are now available!
💡 Suggest content
Do you have a blog, YouTube channel or podcast that you want us to track or do you know someone creating great content or community tools you think we should be aware of? Let us know about it!
We usually include links to content or tools updates announcements from the past week. If you see a really great blog post or video, let us know one way or another!
You can find us on Twitter and LinkedIn.
🕺 About the "Persona icons"
🤵🏻 Business User
🦸🏻‍♀️ Maker
🧭 Decision Maker
👩‍💻 Developer / Architect
🚀 Admin / Center of Excellence
🛠️ Tools
📅 Events & Webinars