Discover more from Power Platform Weekly
Weekly newsletter with links to Power Platform related Microsoft and community resources. ✍ Curated by Carina M. Claesson, Daniel Laskewitz, Ed Gonzales and Magnus Gether Sørensen.
Over 4,000 subscribers
Power Platform Weekly - Issue #147
Don't miss the BizApps Launch Event on Wednesday!
Welcome to Power Platform Weekly!
Last week the general availability of the modern, refreshed look for model-driven apps was announced. Another GA announcement was Copilot in Power Apps.
Public Preview of JIT Developer Environments was announced.
A new AI chatbot for Power Pages sites, powered by PVA Generative Answers, was announced (as in preview).
On Wednesday, October 25, it's time for the Microsoft Business Applications Launch Event, register here!
Have a great week and thanks for reading!
---
📰 Articles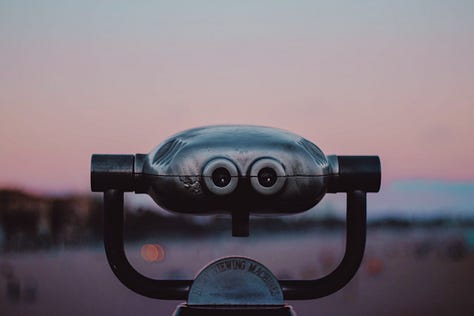 👩‍💻 If you're a user of a Power Platform's model-driven app, you've likely come across the 'Try the new look' switch appearing on your app header. While this evolution is undoubtedly a positive and necessary step for the platform as a whole, it can present several challenges for PCF Control authors. David Rivard presents a way to support both the old and new UI.
🦸🏻‍♀️ Copilot is Microsoft's AI-powered assistant, which spans across most of what Microsoft deliver today and in the future. Dynamics 365 Customer Insights – Journeys have had features from Copilot for some time, but a lot has happened fall of 2023. Malin Martnes gives a tour of them.
🦸🏻‍♀️ Back in 2021, prior to Google Analytics going from Universal to GA4, Megan V. Walker wrote a post about tracking D365 Marketing form submissions in Google Analytics. GA4 is not the easiest tool in the world to use, so this post will show you steps to add the ability to track submitted forms via Google Tag Manager and Google Analytics (GA4).
Other articles
🦸🏻‍♀️ Responsive Social Media Content Blocks On Desktop & Mobile by Megan V. Walker
🦸🏻‍♀️ Bulk Delete failing by Gustaf Westerlund
🦸🏻‍♀️ Power Platform - More Autopilot than Copilot by David Wyatt
🧭 Power Platform | A Fair-Trade? by Carsten Groth
🦸🏻‍♀️ Omnichannel for Customer Service – Complex Conversation Routing by Neil Parkhurst
📺 Videos
🎙️ Podcasts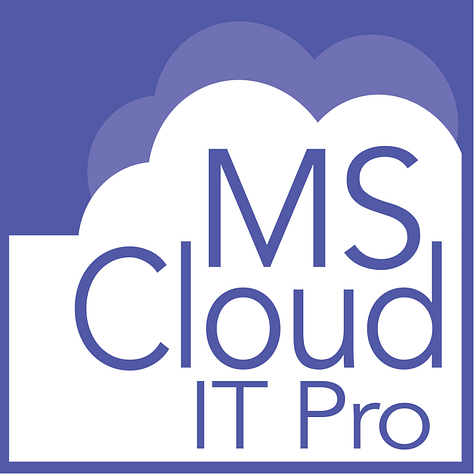 🚀 In Episode 356, Ben and Scott revisit the ROI of Microsoft 365 Copilot, discuss some methods for bulk restores from the SharePoint Online Recycle bin, and some upcoming changes to default outbound internet access for your Azure VMs.
🧭 Microsoft Viva is an integrated employee experience platform that builds on the power of Teams and Microsoft 365 to unify the employee experience across five key areas – Engagement, Wellbeing, Learning, Objectives, and Knowledge in an integrated experience.
In this episode, we are joined by MVP Lesley Crook to talk about Microsoft Viva, she gives us an introduction, talks us through each of the apps, and then brings it all together at the end.
👩‍💻 What can large language models do for you and your organization? Richard chats with Seth Juarez about the reality behind large language models like ChatGPT – how they are built, what they are good at, and most importantly, what they are not suitable for. Seth talks about the tremendous hype around these technologies and how to cut through the noise to focus on the value they can provide. As an IT Pro, you will be asked how to utilize large language models, so it is helpful to clearly understand their potential and help your company benefit from them while minimizing the risks.
📅 Events & Webinars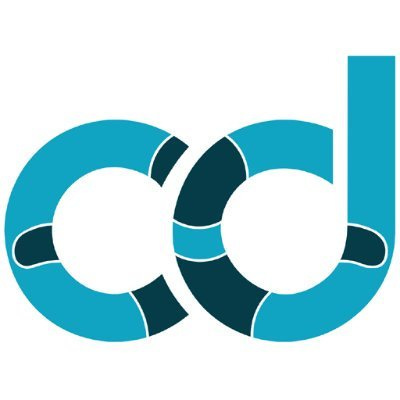 (📅 October 28)
The event formerly known as SharePoint Saturday Barcelona. SharePoint, O365 and Azure administrators, end users, architects, developers, and other professionals that work with Microsoft Technologies will meet for the eight event, fourth CollabDays Barcelona on October 28th, 2023.
It is a free, community-focused Microsoft related event dedicated to educating and engaging members of the community across all roles and all levels of Microsoft 365, Power Platform, Azure, and Artificial Intelligence.
(📅 November 14-17)
Join the next Microsoft Ignite event November 15–16, 2023, to catch up on the latest industry innovations. Sign up to be one of the first to know when registration launches.
(📅 November 25)
Collabdays Lisbon is a one-day, non-profit event built on top of seven previously successful community-driven events. A Microsoft Cloud-focused event including topics like Microsoft 365, Power Platform, and Microsoft Azure with inclusion by design.
(📅 November 27-30)
ESPC helps IT Pros, Developers, Makers & Business Decision Makers achieve project and career success with leading Microsoft technologies.
(📅 February 1-2, 2024)
CTTT is a Microsoft Cloud Community event with the purpose of bringing technology and community leaders to Tallinn to share their learning with the local community 
(📅 February 2, 2024)
Get ready to be inspired and learn at the Microsoft 365 Community Day Miami! This event is all about unlocking the full potential of Microsoft 365, the Power Platform, and Artificial Intelligence. Whether you're a tech enthusiast, a business owner, or just curious about the latest advancements in technology, this event is for you.
💙 Out of the Blue
🤵🏻🦸🏻‍♀️🧭👩‍💻🚀 Copilot is Power Apps has reached General Availability (GA) this means you can now safely use this in production. The blog post by Ryan Cunningham highlights the features and also covers company data safety.
🤵🏻🦸🏻‍♀️👩‍💻🚀 In this blog post by Mankirat Kaur Bajwa, she announces the public preview of Just-in-Time (JIT) Developer Environments. This will help developers a lot since it will unblock them by creating Developer Environments when they need them (for instance when they don't have enough permissions).
🦸🏻‍♀️👩‍💻🚀 Nagesh Bhat from the Power Pages team announced a chatbot for Power Pages Websites which will answer questions about the Power Pages Website it is on. You can also customize the chatbot if you'd like.
🤵🏻🦸🏻‍♀️👩‍💻🚀 The Modern, refreshed look for model-driven app is now generally available. Christopher Moncayo announced this in this blog post. All the details about the improvements are listed in the blog post, so make sure to read it if you want to know more!
🦸🏻‍♀️👩‍💻🚀 Power BI pipelines got improved! Lee Benjamin shows what new improvements are available, like for instance Create a customized deployment pipeline of 2-10 stages, Deployment pipeline multi-tasking and more!
🦸🏻‍♀️👩‍💻🚀 Kay Unkroth wrote a blog about how you can now use granular access control for all data connection types. He shows how you can set it up, even when your tenant admin hasn't enforced the settings.
🦸🏻‍♀️👩‍💻🚀 The model view now has even more to offer according to a blog by Zoe Douglas! The public preview of the Model explorer in the model view of Power BI Desktop is now available. The Model explorer gives full visibility of the dataset, also known as semantic model, items in a single tree view. See what all has been done on your semantic model at-a-glance.
💡 Suggest content
Do you have a blog, YouTube channel or podcast that you want us to track or do you know someone creating great content or community tools you think we should be aware of? Let us know about it!
We usually include links to content or tools updates announcements from the past week. If you see a really great blog post or video, let us know one way or another!
You can find us on Twitter and LinkedIn.
🕺 About the "Persona icons"
🤵🏻 Business User
🦸🏻‍♀️ Maker
🧭 Decision Maker
👩‍💻 Developer / Architect
🚀 Admin / Center of Excellence
🛠️ Tools
📅 Events & Webinars