Discover more from Power Platform Weekly
Weekly newsletter with links to Power Platform related Microsoft and community resources. ✍ Curated by Carina M. Claesson, Daniel Laskewitz, Ed Gonzales and Magnus Gether Sørensen.
Over 4,000 subscribers
Power Platform Weekly - Issue #146
Welcome to Power Platform Weekly!
Last week the September 2023 updates for modernization and theming in Power Apps were presented.
Don't forget to register for Microsoft Ignite, hybrid event with free online event days November 15–16.
Have a great week and thanks for reading!
---
📰 Articles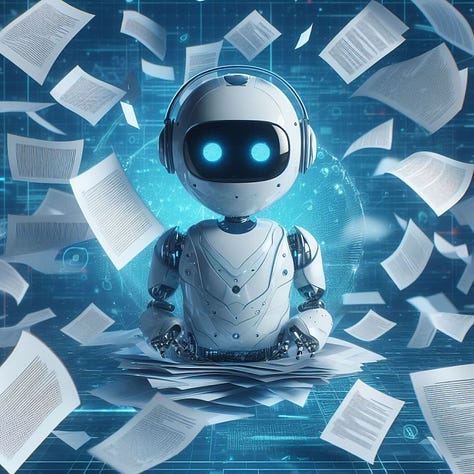 🦸🏻‍♀️ Ever tried to use Power Virtual Agents to answer questions based on a document? If you want to use a document as a data source, you can just put it on SharePoint and point the bot to it. But the problem with that is that your users have to be authenticated. Remi Dyon shows how you can get around this limitation by using Azure OpenAI.
🦸🏻‍♀️ When creating Real-time Marketing Forms there are two options in terms of what happens when a form is submitted. You can either redirect the person to another page, OR you can opt to display a message. Although you can set what the message should be, what you can't set is the little image that shows, but Megan V. Walker is here to show how you can do it anyway.
🦸🏻‍♀️ Amey Holden has previously showed how to create an easy to read free text summary for each form submission and event registration. This post shows you how to use the summaries you created, and turn them into timeline posts and easy to access data within the form and registration captures.
Other articles
🚀 As a System Administrator, I would like to create a DLP policy for my environment(s) so I can help protect data in my organization by Olena Grischenko
👩‍💻 Migrate Power Pages to enhanced data model by Marius Agur
👩‍💻 Bootstrap 5 migration by Oleksandr Olashyn
👩‍💻 Synchronizing aggregation fields and subgrids data in MDA forms by Andrew Butenko
🦸🏻‍♀️ What is the correct layout for your marketing forms D365 by Megan V Walker
🦸🏻‍♀️ D365 Field Service: Improved work order experience (preview) by Dian Taylor
🦸🏻‍♀️ Office Scripts - Code Review by David Wyatt
🦸🏻‍♀️ Improvements in Sales Accelerator: Making Work Easier with Microsoft's New Features by Inogic
🦸🏻‍♀️ Link and Create a case, contact, and account from a notes record in Timeline– Dynamics 365 / Dataverse by Nishant Rana
📺 Videos
🎙️ Podcasts
👩‍💻 🐱‍👤 In this episode, Daryl and Scott talk to Ivan Ficko, fellow BizApps MVP and another ninja, about his new tool, Flow Execution History.
🚀 Troubleshooting technology problems is a skill that takes time to develop.  Once you've worked with a particular platform long enough, you're often able to identify exactly where to start for an issue that's reported.  However, there are still new problems that arise and you have to put on your troubleshooting hat to figure out where to begin. The skills you develop with experience will propel you forward to troubleshoot these new issues much quicker.
🧭 Steve and Sam talk about SEO in the context of CRM and leads.
📅 Events & Webinars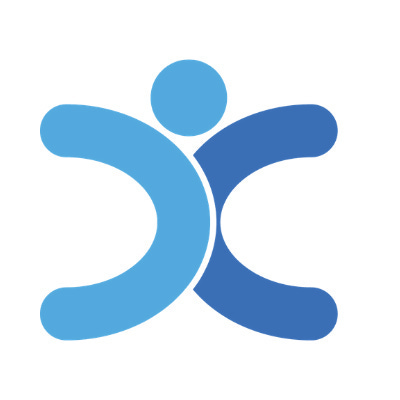 (📅 October 15-20)
A month's worth of Microsoft Business Applications training and education delivered in 5-days by Expert Users, Microsoft Leaders, MVPs and Partners!
(📅 October 21)
Join us for a day of learning, networking and fun at this free community-driven event. Our focus is Microsoft 365 with some Power Platform and Azure sprinkled on top. Check our sessions and speakers and register your ticket now!
(📅 October 21)
CollabDays New England is the new and improved incarnation of SharePoint Saturday New England. We are very excited to be part of this community and to watch it grow beyond SharePoint and really focus on collaboration.
(📅 October 28)
The event formerly known as SharePoint Saturday Barcelona. SharePoint, O365 and Azure administrators, end users, architects, developers, and other professionals that work with Microsoft Technologies will meet for the eight event, fourth CollabDays Barcelona on October 28th, 2023.
It is a free, community-focused Microsoft related event dedicated to educating and engaging members of the community across all roles and all levels of Microsoft 365, Power Platform, Azure, and Artificial Intelligence.
(📅 November 14-17)
Join the next Microsoft Ignite event November 15–16, 2023, to catch up on the latest industry innovations. Sign up to be one of the first to know when registration launches.
(📅 November 25)
Collabdays Lisbon is a one-day, non-profit event built on top of seven previously successful community-driven events. A Microsoft Cloud-focused event including topics like Microsoft 365, Power Platform, and Microsoft Azure with inclusion by design.
(📅 November 27-30)
ESPC helps IT Pros, Developers, Makers & Business Decision Makers achieve project and career success with leading Microsoft technologies.
(📅 February 1-2, 2024)
CTTT is a Microsoft Cloud Community event with the purpose of bringing technology and community leaders to Tallinn to share their learning with the local community 
(📅 February 2, 2024)
Get ready to be inspired and learn at the Microsoft 365 Community Day Miami! This event is all about unlocking the full potential of Microsoft 365, the Power Platform, and Artificial Intelligence. Whether you're a tech enthusiast, a business owner, or just curious about the latest advancements in technology, this event is for you.
💙 Out of the Blue
🤵🏻🦸🏻‍♀️👩‍💻 Exciting updates in September for Power Apps: new controls and improvements, including a modern Header and Form control.
🦸🏻‍♀️👩‍💻🚀 The latest update to the on-premises data gateway now supports NCo 3.1, offering improved performance, security, and compatibility with newer SAP releases and platforms.
🤵🏻🦸🏻‍♀️👩‍💻🚀 Read all about the Power Platform Global AI Hack in this blog. Also, you can read about the timelines for the announcement of the winners!
🦸🏻‍♀️👩‍💻 Learn how to troubleshoot and optimize DirectQuery performance by enabling automatic aggregations in Power BI for improved query performance and data refresh schedules.
💡 Suggest content
Do you have a blog, YouTube channel or podcast that you want us to track or do you know someone creating great content or community tools you think we should be aware of? Let us know about it!
We usually include links to content or tools updates announcements from the past week. If you see a really great blog post or video, let us know one way or another!
You can find us on Twitter and LinkedIn.
🕺 About the "Persona icons"
🤵🏻 Business User
🦸🏻‍♀️ Maker
🧭 Decision Maker
👩‍💻 Developer / Architect
🚀 Admin / Center of Excellence
🛠️ Tools
📅 Events & Webinars