Discover more from Power Platform Weekly
Weekly newsletter with links to Power Platform related Microsoft and community resources. ✍ Curated by Carina M. Claesson, Daniel Laskewitz, Ed Gonzales and Magnus Gether Sørensen.
Over 4,000 subscribers
Power Platform Weekly - Issue #145
With reports from Microsoft Power Platfrom Conference (MPPC)
Welcome to Power Platform Weekly!
Last week the Microsoft Power Platform Conference (MPPC) was held. Not everyone was fortunate to attend (in-person event and came with a cost), however reports have been shared by some of the attendees. See the MPPC dedicated section.
Announcements from MPPC have been shared in the Microsoft official blogs, e.g. in the posts The AI revolution: Supercharging low-code with the Power Platform community and Power Apps announces new Copilot abilities, modern controls, and governance tools at the Power Platform Conference.
News from the Power Pages side - Power Pages ALM with Solutions and Pipelines - now GA.
The CoE Starter Kit October 2023 release was announced last week. Don't forget to keep you CoE installation up to date.
On the 23rd of September Nordic Summit was held. Presentation decks are now available.
Have a great week and thanks for reading!
---
📅 MPPC reports
#MPPC23 Keynote Recap — Power Platform in the AI Era: Low Code Development and the Copilot Revolution by Savannah Dill
Power Platform Boost Podcast, MPPC Recap - Day 1 and MPPC Recap - Day 2 and MPPC Recap - Day 3 by Nick Doelman & Ulrikke Akerbak
Microsoft Copilot Announcements: Power Platform Conference October 2023 (Video) by Lisa Crosbie
📰 Articles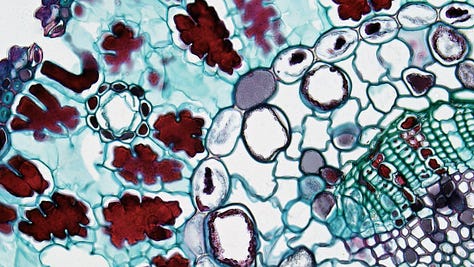 🦸🏻‍♀️🚀🛠️ Microsoft provides its own set of debugging tools within the Power Automate portal. Microsoft's user interfaces for debugging pose challenges. Ivan Ficko's new tool, Flow Execution History tool, is here to help make this process better.
👩‍💻 The Power Apps grid control is a new and improved version for the data grid control for Power Platform model-driven applications. The current architecture of cell renders lacks the ability to inject parameters to the control (like you can do with a normal PCF control) to make them more generic and reusable. In this post David Rivard will show you how to make them more generic.
🦸🏻‍♀️🚀 Olena Grischenko is trying to create a security group using Power Automate using the Microsoft Entra ID connector. This can prove to be troublesome and can lead to undesired permissions. Take a look for yourself.
Other articles
🚀 How to – Permanently delete users in the Power Platform (Dataverse / Dynamics 365) by Nishant Rana
🦸🏻‍♀️ Create form submission and event registration summaries in Dynamics 365 Marketing by Amey Holden
🦸🏻‍♀️🚀 Cancelling Dataverse via DLP policy on the Default environment by Olena Grischenko
🦸🏻‍♀️ Formula Column - Synapse Link for Dataverse by Joe Gill
🦸🏻‍♀️ Verify Email Address Input On Real-time Marketing Form by Megan V. Walker
🦸🏻‍♀️ Including Purposes and Topics In Real-time Segments by Megan V. Walker
🦸🏻‍♀️ MPPC 2023 – Error Handling For Apps & Flows Slide Deck & Sample Code by Matthew Devaney
🤵🏻 From Shadow IT to Power Platform Developer, The Low Code Diary by David Wyatt
🦸🏻‍♀️ PowerPlatformTip 80 – 'Rapid Dynamic Forms with AI' by Marcel Lehmann
🦸🏻‍♀️ So I got the web site running, there are requests there… how do I get them on my phone? by Alex Shlega
🦸🏻‍♀️🛠️ User Guide | XrmToolBox | User Security Manager by Prashant Maurya
🦸🏻‍♀️ Quickly Add Multiple Rows to Excel Table In Power Automate by Matthew Devaney
📺 Videos
🎙️ Podcasts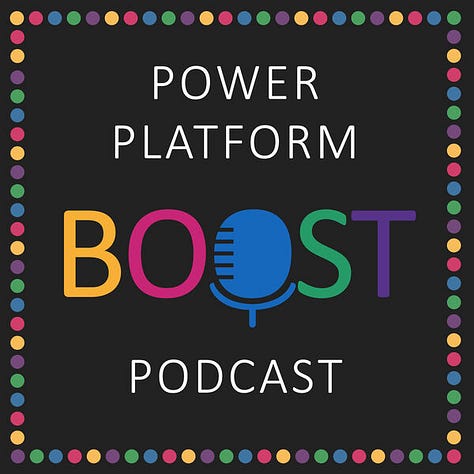 🤵🏻 Microsoft Power Platform Conference 2023 is wrapping up and Nick and Ulrikke discuss the Adam Grant keynote, sessions on Power FX, and Business Process flows.

Ulrikke discusses how to plan and prepare to deliver a session at conferences, and Nick provides some tips and strategies for getting the most out of attending a conference.
👩‍💻 In this episode, we talk about the lessons we've learned in the past week. Three lessons to share, on Microsoft Fabric, Entra ID, and Azure OpenAI. Also, Tobi asks Jussi an unexpected question.
🚀 Zoe and Kevin share the latest news on Copilot with Copilot for OneDrive and all sorts from the Microsoft Power Platform Conference and then we play some short interviews with Stale Hansen, Ragnar Heil, and Marijn Somers and chat about our thoughts on them.

📅 Events & Webinars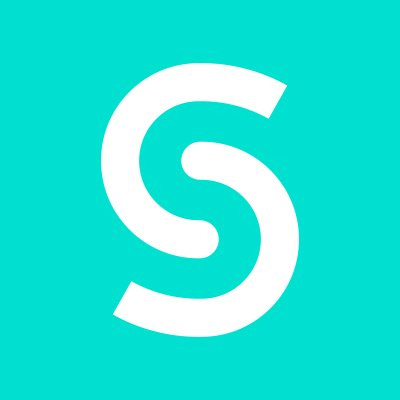 (📅 October 13-14)
South Coast Summit focuses on all key pillars of the Microsoft ecosystem: Business Applications, Modern Work, Security & Compliance, through to Microsoft Azure.
(📅 October 15-20)
A months' worth of Microsoft business applications training and education delivered in 5-days by Expert Users, Microsoft Leaders, MVPs and Partners!
(📅 October 21)
Join us for a day of learning, networking and fun at this free community-driven event. Our focus is Microsoft 365 with some Power Platform and Azure sprinkled on top. Check our sessions and speakers and register your ticket now!
(📅 October 21)
CollabDays New England is the new and improved incarnation of SharePoint Saturday New England. We are very excited to be part of this community and to watch it grow beyond SharePoint and really focus on collaboration.
(📅 October 28)
The event formerly known as SharePoint Saturday Barcelona. SharePoint, O365 and Azure administrators, end users, architects, developers, and other professionals that work with Microsoft Technologies will meet for the eight event, fourth CollabDays Barcelona on October 28th, 2023.
It is a free, community-focused Microsoft related event dedicated to educating and engaging members of the community across all roles and all levels of Microsoft 365, Power Platform, Azure, and Artificial Intelligence.
(📅 November 14-17)
Join the next Microsoft Ignite event November 15–16, 2023, to catch up on the latest industry innovations. Sign up to be one of the first to know when registration launches.
(📅 November 25)
Collabdays Lisbon is a one-day, non-profit event built on top of seven previously successful community-driven events. A Microsoft Cloud-focused event including topics like Microsoft 365, Power Platform, and Microsoft Azure with inclusion by design.
(📅 November 27-30)
ESPC helps IT Pros, Developers, Makers & Business Decision Makers achieve project and career success with leading Microsoft technologies.
(📅 February 1-2, 2024)
CTTT is a Microsoft Cloud Community event with the purpose of bringing technology and community leaders to Tallinn to share their learning with the local community 
(📅 February 2, 2024)
Get ready to be inspired and learn at the Microsoft 365 Community Day Miami! This event is all about unlocking the full potential of Microsoft 365, the Power Platform, and Artificial Intelligence. Whether you're a tech enthusiast, a business owner, or just curious about the latest advancements in technology, this event is for you.
💙 Out of the Blue
🦸🏻‍♀️👩‍💻🚀 Pipelines for Power Platform has been gaining more and more features the last couple of months, but now, Casey Burke announced one of the most highly anticipated ones: SPN support for pipelines!
🤵🏻🦸🏻‍♀️👩‍💻🚀 After months of preview, the public preview setting has now been turned on by default for tenants that didn't opt-out of the designated admin setting. As a Power BI admin, you can still disable the feature, "Users can view Power BI files saved in OneDrive and SharePoint (Preview)", at any time in the admin portal.
🦸🏻‍♀️👩‍💻🚀 Beginning October 3rd, 2023, solutions, pipelines, and enhanced data model in Power Pages general availability started rolling out. Using solutions with Power Pages you can contain and transport website configurations using standard Power Platform solution concepts. Power Platform pipelines with Power Pages makes the solution deployment process easier by allowing you to automate the deployment of websites from development environments to target environments like test and production.
🚀 Global and Power Platform Admins can now enable Developer Environments on behalf of users right from Power Platform Admin Center. Mankirat Kaur Bajwa explains it all in the blog!
🦸🏻‍♀️👩‍💻🚀 Power Pages fans can now celebrate! Bootstrap version 5 is now in preview! Bootstrap 5 provides enhanced UX functionalities and out-of-the-box components like accordion, off canvas, RTL support etc., and supports flex architecture, CSS functions and variables, bigger container size, and class prefixes.
🤵🏻🦸🏻‍♀️👩‍💻🚀 Ryan Cunningham announces all the copilot updates, modern controls, and managed environments updates for Power Apps. Check out the blog, to learn all the details!
🤵🏻🦸🏻‍♀️👩‍💻🚀 In this blog, Sangya Singh highlights all the new copilot capabilities in Power Pages. Make sure to check it all out to learn the latest updates that have been announced at MPPC!
🚀 Sabin Nair wrote a blog about how ISV's can import OpenAI plugins and enable existing connectors as Copilot plugins. Make sure to read the blog to learn more about these capabilities and how to join the preview.
💡 Suggest content
Do you have a blog, YouTube channel or podcast that you want us to track or do you know someone creating great content or community tools you think we should be aware of? Let us know about it!
We usually include links to content or tools updates announcements from the past week. If you see a really great blog post or video, let us know one way or another!
You can find us on Twitter and LinkedIn.
🕺 About the "Persona icons"
🤵🏻 Business User
🦸🏻‍♀️ Maker
🧭 Decision Maker
👩‍💻 Developer / Architect
🚀 Admin / Center of Excellence
🛠️ Tools
📅 Events & Webinars