Discover more from Power Platform Weekly
Weekly newsletter with links to Power Platform related Microsoft and community resources. ✍ Curated by Carina M. Claesson, Daniel Laskewitz, Ed Gonzales and Magnus Gether Sørensen.
Over 4,000 subscribers
Power Platform Weekly - Issue #144
Welcome to Power Platform Weekly!
Last week public preview of new custom connector enhancements was announced,
One-Click Test Webhooks - now available with Plugin Registration Tool, thanks to Ivan Ficko and Imran Akram.
Jonas Rapp noticed that we can now filter solutions with unmanaged/managed and he shared what more he would like to see related to Solutions.
Andrew Butenko figured out you can see the privileges of the current user client side.
Have a great week and thanks for reading!
---
📰 Articles
🦸🏻‍♀️ Miguel Verweij has a challenge for all of you this week. Create a Dataverse database model for a restaurant. If you are not used to data modelling, or just want to see if you know how to do it, see his tips in this blog.
👩‍💻 David Wyatt likes to challenge himself. This time he has created a game using Power Automate based on the old text-style RPGs like Zork and Pirate Island. Read more to learn how to carry state across Flow runs in a lightweight way using Excel as a backend.
🦸🏻‍♀️ Yash Agarwal is showcasing a newly released feature, now allows you to select "Who can trigger the flow" for the When an HTTP Request is Received trigger. This will now allow you to secure this trigger so only users in your tenant can trigger it.
Other articles
🤵🏻 Let Microsoft Copilot answer emails for you! by Jakob Örneberg
🦸🏻‍♀️ Use Standard Event Based Triggers In Realtime Journeys by Megan V. Walker
🦸🏻‍♀️ 10 Useful Power Apps PowerShell Cmdlets by Matthew Devaney
👩‍💻 SQL 4 CDS v7.6 released by Mark Carrington
🦸🏻‍♀️ Cool Excel reports @ D365 HR by Ana Inés Urrutia
🦸🏻‍♀️ PowerPlatformTip 79 – 'Retrieve Record Details Post-Update' by Marcel Lehmann
🚀 Managed Environments are aiming to take over CoE Starter Kit? by Alex Shlega
🧭 Power Platform | Nordic Summit a Retrospective by Carsten Groth
🦸🏻‍♀️ Use Copilot to create a journey – Dynamics 365 Marketing by Nishant Rana
🦸🏻‍♀️ Boosting sales efficiency with Sales Copilot in Microsoft Dynamics 365 CRM by Inogic
📺 Videos
🎙️ Podcasts
👩‍💻 Bring external data into your Microsoft 365 Copilot experience to ground generative AI results using connectors and plugins. Use Microsoft Graph connectors to integrate the data sources you want with Semantic Index for Copilot. This option pre-indexes defined read-only information used for retrieval with your prompts to drive the most relevant AI-generated responses. Use managed and trusted plugins, such as OpenAI plugins, Microsoft Teams message extensions, and Power Platform connectors. Instead of pre-indexing information, plugins optimize for real-time API-based data retrieval, and they can optionally write back data.
🚀 Your SharePoint is on-premises (at least for now), but you want to take advantage of some of those cool SharePoint Online features - is there a way? Richard talks with Sandy Ussia about her talk at the Thrive Conference in Slovenia about how on-premises SharePoint can use Power Automate and other tools to create powerful workflows. Sandy discusses the limits of the free version of Power Automate and how paying for the premium edition lets you build workflows that will more than cover the license cost. The conversation also dives into the subscription model of on-premises SharePoint 2019, which looks to be the final destination for on-premises SharePoint, with ongoing support and features being added!
🧭 In this episode, we discuss a topic that's debated often within organizations that use a CRM platform. Should your CRM admin sit on a team within in the IT department or within "the business"? This is often up for debate because business teams are the people heavily using the CRM system and making requests that an admin must complete. We've said this before, but your business users and your Admin need to be BFFs! Further, CRM tools are software that requires maintenance like other platforms managed by the IT department.
📅 Events & Webinars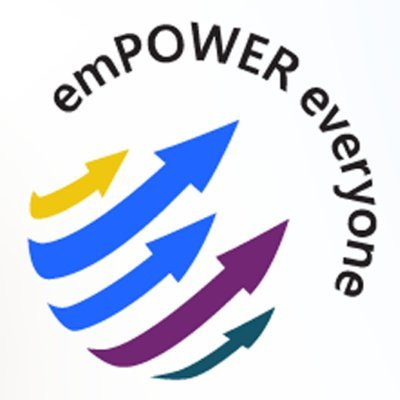 (📅 October 3-5)
Get inspired by Microsoft's senior thought leaders, software engineers, and community experts who are focused on uniting humanity and technology. You'll also have the chance to hear from users that solve real business problems daily. Fantastic speakers are ready to share their insights on how to accelerate and transform your business with Power Platform.
(📅 October 13-14)
South Coast Summit focuses on all key pillars of the Microsoft ecosystem: Business Applications, Modern Work, Security & Compliance, through to Microsoft Azure.
(📅 October 15-20)
A months' worth of Microsoft business applications training and education delivered in 5-days by Expert Users, Microsoft Leaders, MVPs and Partners!
(📅 October 21)
Join us for a day of learning, networking and fun at this free community-driven event. Our focus is Microsoft 365 with some Power Platform and Azure sprinkled on top. Check our sessions and speakers and register your ticket now!
(📅 October 21)
CollabDays New England is the new and improved incarnation of SharePoint Saturday New England. We are very excited to be part of this community and to watch it grow beyond SharePoint and really focus on collaboration.
(📅 October 28)
The event formerly known as SharePoint Saturday Barcelona. SharePoint, O365 and Azure administrators, end users, architects, developers, and other professionals that work with Microsoft Technologies will meet for the eight event, fourth CollabDays Barcelona on October 28th, 2023.
It is a free, community-focused Microsoft related event dedicated to educating and engaging members of the community across all roles and all levels of Microsoft 365, Power Platform, Azure, and Artificial Intelligence.
(📅 November 14-17)
Join the next Microsoft Ignite event November 15–16, 2023, to catch up on the latest industry innovations. Sign up to be one of the first to know when registration launches.
(📅 November 25)
Collabdays Lisbon is a one-day, non-profit event built on top of seven previously successful community-driven events. A Microsoft Cloud-focused event including topics like Microsoft 365, Power Platform, and Microsoft Azure with inclusion by design.
(📅 November 27-30)
ESPC helps IT Pros, Developers, Makers & Business Decision Makers achieve project and career success with leading Microsoft technologies.
(📅 February 1-2, 2024)
CTTT is a Microsoft Cloud Community event with the purpose of bringing technology and community leaders to Tallinn to share their learning with the local community 
(📅 February 2, 2024)
Get ready to be inspired and learn at the Microsoft 365 Community Day Miami! This event is all about unlocking the full potential of Microsoft 365, the Power Platform, and Artificial Intelligence. Whether you're a tech enthusiast, a business owner, or just curious about the latest advancements in technology, this event is for you.
💙 Out of the Blue
🦸🏻‍♀️👩‍💻🚀 Kartik Kanakasabesan shared the details on the august update of the Power Platform CLI. Lots of goodies in this version, so make sure to check out the blog!
🦸🏻‍♀️👩‍💻🚀 New updates for custom connectors are here! Both service principal support as well as environment variables in policies are announced in public preview by Dana Martens.
🦸🏻‍♀️👩‍💻🚀 Pranita Padalwar blogged about how to add SharePoint lists and SQL tables to Power Pages sites! Take a look at the blog to learn more!
🦸🏻‍♀️👩‍💻 Read up on all the news on Power BI Report Server that came out in September! Cookie McCray shares all the goodies!
💡 Suggest content
Do you have a blog, YouTube channel or podcast that you want us to track or do you know someone creating great content or community tools you think we should be aware of? Let us know about it!
We usually include links to content or tools updates announcements from the past week. If you see a really great blog post or video, let us know one way or another!
You can find us on Twitter and LinkedIn.
🕺 About the "Persona icons"
🤵🏻 Business User
🦸🏻‍♀️ Maker
🧭 Decision Maker
👩‍💻 Developer / Architect
🚀 Admin / Center of Excellence
🛠️ Tools
📅 Events & Webinars