Discover more from Power Platform Weekly
Weekly newsletter with links to Power Platform related Microsoft and community resources. ✍ Curated by Carina M. Claesson, Daniel Laskewitz, Ed Gonzales and Magnus Gether Sørensen.
Over 4,000 subscribers
Power Platform Weekly - Issue #143
Welcome to Power Platform Weekly!
Last week Public Preview of Default Environment Routing was announced.
The Power Automate plugin for ChatGPT was announced.
The On-premises data gateway September 2023 release was announced.
Have a great week and thanks for reading!
---
📰 Articles
👩‍💻🚀 Aurélien CLERE says this might be the most important topic he has seen for several years now in Dynamics 365 F&O space, hot topic, and breaking changes! As a guy always pushing Power Platform with Dynamics 365 F&O, and/or also talking about One Dynamics One Platform / Convergence: this time it's a reality.
🛠️ Alex Shlega has created his own open source alternative to Power Pages. The portal site is using a combination of NextJS and Power Platform to provide some basic portal functionality, it's sprinkled with Redis cache, and this whole thing runs on Docker containers.
🚀 Microsoft has released functionality around helping users get access to the right environments. The functionality released is to enable new Power Platform users to automatically have a developer environment created for them to access, rather than landing in the Default environment. EY Kalman ties his previous discussions together with this new announcement.
Other articles
🦸🏻‍♀️ 6 Use-Cases For The Power Apps App Formulas Property (Named Formulas) by Matthew Devaney
🦸🏻‍♀️ Installing Updates For D365 Marketing Or Customer Insights by Megan V. Walker
🦸🏻‍♀️ Smart e-mail validation for Dataverse (preview) by Dian Taylor
🤵🏻 Pin Activities in Timeline by Nishant Rana
🚀 Power Apps - Security Review by David Wyatt
🦸🏻‍♀️ PowerPlatformTip 78 – 'Efficient Control Reset' by Marcel Lehmann
🦸🏻‍♀️ Omnichannel for Customer Service – Assignment Priorities by Neil Parkhurst
🧭 Power Pages: A Platform for ISVs? by Nicholas Hayduk
👩‍💻 Learn how to use Dataverse Background operations (preview) by Temmy Wahyu Raharjo
📺 Videos
🎙️ Podcasts
🦸🏻‍♀️ In this episode, recorded on the Power BI Cruise back in May, Alexander has a chat with Lonneke Opsteegh, a Dutch data viz expert, on matters of data, data literacy, and data visualization!
🧭 Neil Benson sat down with Andrew Bibby, a seasoned expert in Microsoft Dynamics 365 and Power Platform business applications. In this episode, Andrew shares his insights on the crucial process of preparing for and executing a successful go-live. From addressing technical difficulties to promoting user adoption and measuring success, Andrew sheds light on the often-overlooked aspects of post-delivery project management. He also discusses the importance of training, involving change champions, and effective communication in ensuring a smooth transition.
👩‍💻 Join us for a deeper dive into Application Lifecycle Management, where we discuss which ALM tool is best for your organization with Principal PM Manager, Kartik Kanakasabesan.
📅 Events & Webinars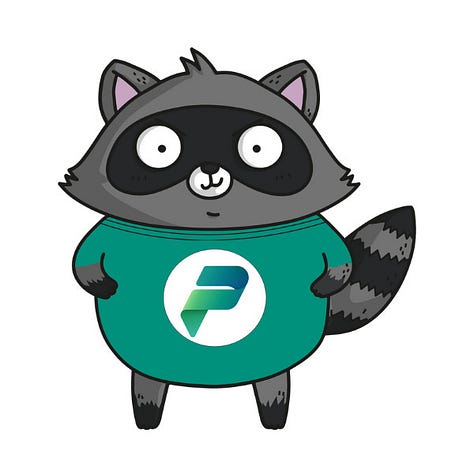 (📅 September 14-28)
The goal of Hack Together is to build solutions in Power Platform that leverage 1 or more Copilot and AI features. You can use any of the AI features available in Power Apps, Power Automate, Power Virtual Agents, Power Pages and AI Builder.
It's open to anyone who wants to explore the possibilities of using AI in the Power Platform, whether you are a beginner, advanced maker, admin or a professional developer – all are welcome! You can join solo or hack together as a team of up to 3 people.
(📅 September 27)
CollabDays is a community organised learning day offering you the chance to learn from some of the best Microsoft 365 speakers in the industry. We offer learning tracks covering SharePoint, Microsoft Teams, Microsoft Viva, Microsoft Power Platform, and more. Each track is made up of one-hour sessions where you will have the chance to learn and ask questions that will directly benefit you and your organisation.
CollabDays events happen throughout the world, but this specific CollabDays event is held at The National Museum of Computing in Bletchley Park!
(📅 October 3-5)
Get inspired by Microsoft's senior thought leaders, software engineers, and community experts who are focused on uniting humanity and technology. You'll also have the chance to hear from users that solve real business problems daily. Fantastic speakers are ready to share their insights on how to accelerate and transform your business with Power Platform.
(📅 October 13-14)
South Coast Summit focuses on all key pillars of the Microsoft ecosystem: Business Applications, Modern Work, Security & Compliance, through to Microsoft Azure.
(📅 October 15-20)
A months' worth of Microsoft business applications training and education delivered in 5-days by Expert Users, Microsoft Leaders, MVPs and Partners!
(📅 October 21)
Join us for a day of learning, networking and fun at this free community-driven event. Our focus is Microsoft 365 with some Power Platform and Azure sprinkled on top. Check our sessions and speakers and register your ticket now!
(📅 October 21)
CollabDays New England is the new and improved incarnation of SharePoint Saturday New England. We are very excited to be part of this community and to watch it grow beyond SharePoint and really focus on collaboration.
(📅 October 28)
The event formerly known as SharePoint Saturday Barcelona. SharePoint, O365 and Azure administrators, end users, architects, developers, and other professionals that work with Microsoft Technologies will meet for the eight event, fourth CollabDays Barcelona on October 28th, 2023.
It is a free, community-focused Microsoft related event dedicated to educating and engaging members of the community across all roles and all levels of Microsoft 365, Power Platform, Azure, and Artificial Intelligence.
(📅 November 14-17)
Join the next Microsoft Ignite event November 15–16, 2023, to catch up on the latest industry innovations. Sign up to be one of the first to know when registration launches.
(📅 November 25)
Collabdays Lisbon is a one-day, non-profit event built on top of seven previously successful community-driven events. A Microsoft Cloud-focused event including topics like Microsoft 365, Power Platform, and Microsoft Azure with inclusion by design.
(📅 November 27-30)
ESPC helps IT Pros, Developers, Makers & Business Decision Makers achieve project and career success with leading Microsoft technologies.
(📅 February 1-2, 2024)
CTTT is a Microsoft Cloud Community event with the purpose of bringing technology and community leaders to Tallinn to share their learning with the local community 
(📅 February 2, 2024)
Get ready to be inspired and learn at the Microsoft 365 Community Day Miami! This event is all about unlocking the full potential of Microsoft 365, the Power Platform, and Artificial Intelligence. Whether you're a tech enthusiast, a business owner, or just curious about the latest advancements in technology, this event is for you.
💙 Out of the Blue
🦸🏻‍♀️🚀 Default Environment Routing will allow admins to place their makers in a healthy Application Lifecycle Management (ALM) state from day one by directing them into their own personal developer environment instead of the default environment.
🦸🏻‍♀️👩‍💻🚀 The Power Automate team announced the new navigation and environment picker. Power Apps already had this and now Power Automate has the same
🦸🏻‍♀️👩‍💻🚀 Harysh Menon of the Power Automate team announced a dedicated plugin for ChatGPT that lets users leverage the automation capabilities of Power Automate, directly from the ChatGPT experience
🚀 Another new version of the on-premises data gateway is here. Make sure to read the blog to see what's new!
🤵🏻🦸🏻‍♀️🧭👩‍💻 April Dunnam posted about the Power Platform Global AI Hack Together. Read the blog to learn more about the hackathon!
💡 Suggest content
Do you have a blog, YouTube channel or podcast that you want us to track or do you know someone creating great content or community tools you think we should be aware of? Let us know about it!
We usually include links to content or tools updates announcements from the past week. If you see a really great blog post or video, let us know one way or another!
You can find us on Twitter and LinkedIn.
🕺 About the "Persona icons"
🤵🏻 Business User
🦸🏻‍♀️ Maker
🧭 Decision Maker
👩‍💻 Developer / Architect
🚀 Admin / Center of Excellence
🛠️ Tools
📅 Events & Webinars