Discover more from Power Platform Weekly
Weekly newsletter with links to Power Platform related Microsoft and community resources. ✍ Curated by Carina M. Claesson, Daniel Laskewitz, Ed Gonzales and Magnus Gether Sørensen.
Over 4,000 subscribers
Power Platform Weekly - Issue #140
Welcome to Power Platform Weekly!
Last week preview of new Copilot capabilities in Power Automate Process Mining was announced. Preview of Copilot assistance while editing Power Pages site code in Visual Studio Code desktop was announced too.
New Power Platform Challenge available, Challenge 020 | Prompt Engineering for Power Platform.
Have a great week and thanks for reading!
---
📰 Articles
🦸🏻‍♀️ Michel Mendes tried out the Power Apps Copilot. Even though it is not perfect yet, he had quite interesting results. He used it to create a basic Issue Tracker app, read more for his first impressions.
🦸🏻‍♀️ During 2023 Release Wave 1 the feature called 'Provide intelligent suggestions to improve seller effectiveness' was announced. Dian Taylor says the description of this feature was a little vague and blurry. In this post, she unblurs this description with examples.
🦸🏻‍♀️ It may be 2023 but you still can't beat exporting things into an excel spreadsheet sometimes. A frequent ask Amey Holden gets is for the ability to export marketing form submissions. She is here to show you how.
Other articles
Brand new blog spotted with a first post out last week:
🦸🏻‍♀️Exploring Events in Real-Time Marketing: Part One – Activating Features and Setting up Event Registration by Carl Gustavsson
🦸🏻‍♀️ Recursive Retrieval of SharePoint Documents in Canvas Apps using the GraphAPI Connector and Power Fx by Diana Birkelbach
🦸🏻‍♀️ Tip #17 No Outbound anymore for new installs by Vivian Voss
🦸🏻‍♀️ Including Event Session Information On Your Power Pages Site by Megan V. Walker
🦸🏻‍♀️ Adding Additional Compliance Profiles by Megan V. Walker
👩‍💻 Capture User's Last Successful Login with Portal Web API by Rick A. Wilson
👩‍💻 Power Platform Analytics SQL by Joe Gill
🦸🏻‍♀️ Power Automate - Child Flows by David Wyatt
🦸🏻‍♀️ A procedure illustration for enabling the integrated search providers as filters for enhanced knowledge search in Dynamics 365 by Inogic
🦸🏻‍♀️ Using Power Fx with commands for cloning records with N to N relationship by Temmy Wahyu Raharjo
🦸🏻‍♀️ Power BI for Human Resources by Ana Inés Urrutia
📺 Videos
🎙️ Podcasts
🧭 The Microsoft Power Platform Conference returns for its second edition in October, and Microsoft's Heather Cook, who is also an executive producer of the event, joins us to talk about the conference and trends in the community. Heather joined Microsoft's Business Applications team in June of 2020 after working in the Microsoft Teams group, and she tells us about her efforts over that time, from supporting grassroots local groups to significant centralized events like MPPC 2023.
👩‍💻 In this episode the trio discusses Python in Excel, several things going GA in Microsoft Intune, the new open book exam experience, Azure Front Door with storage and Azure Container Apps updates.
🚀 In this episode, Daryl and Scott talk to EY Kalman, fellow BizApps MVP, and chat about the default environment.
📅 Events & Webinars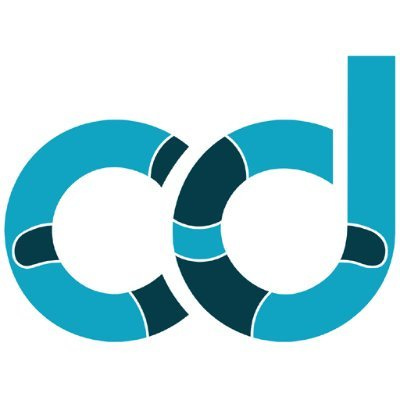 (📅 September 9)
Welcome to Collabdays Finland 2023, a conference dedicated to exploring the latest trends, tools, and technologies in the world of Microsoft 365 collaboration. Hosted by a team of industry experts and thought leaders, this event is designed to provide you with valuable insights, practical strategies, and hands-on learning opportunities to help you navigate the ever-changing landscape of digital collaboration.
(📅 September 14-28)
The goal of Hack Together is to build solutions in Power Platform that leverage 1 or more Copilot and AI features. You can use any of the AI features available in Power Apps, Power Automate, Power Virtual Agents, Power Pages and AI Builder.
It's open to anyone who wants to explore the possibilities of using AI in the Power Platform, whether you are a beginner, advanced maker, admin or a professional developer – all are welcome! You can join solo or hack together as a team of up to 3 people.
(📅 September 23)
Nordic Summit will be taking place as an in-person event on the 23rd of September 2023 in Copenhagen, Denmark.
(📅 September 27)
CollabDays is a community organised learning day offering you the chance to learn from some of the best Microsoft 365 speakers in the industry. We offer learning tracks covering SharePoint, Microsoft Teams, Microsoft Viva, Microsoft Power Platform, and more. Each track is made up of one-hour sessions where you will have the chance to learn and ask questions that will directly benefit you and your organisation.
CollabDays events happen throughout the world, but this specific CollabDays event is held at The National Museum of Computing in Bletchley Park!
(📅 October 3-5)
Get inspired by Microsoft's senior thought leaders, software engineers, and community experts who are focused on uniting humanity and technology. You'll also have the chance to hear from users that solve real business problems daily. Fantastic speakers are ready to share their insights on how to accelerate and transform your business with Power Platform.
(📅 October 13-14)
South Coast Summit focuses on all key pillars of the Microsoft ecosystem: Business Applications, Modern Work, Security & Compliance, through to Microsoft Azure.
(📅 October 15-20)
A months' worth of Microsoft business applications training and education delivered in 5-days by Expert Users, Microsoft Leaders, MVPs and Partners!
(📅 October 21)
Join us for a day of learning, networking and fun at this free community-driven event. Our focus is Microsoft 365 with some Power Platform and Azure sprinkled on top. Check our sessions and speakers and register your ticket now!
(📅 October 21)
CollabDays New England is the new and improved incarnation of SharePoint Saturday New England. We are very excited to be part of this community and to watch it grow beyond SharePoint and really focus on collaboration.
(📅 October 28)
The event formerly known as SharePoint Saturday Barcelona. SharePoint, O365 and Azure administrators, end users, architects, developers, and other professionals that work with Microsoft Technologies will meet for the eight event, fourth CollabDays Barcelona on October 28th, 2023.
It is a free, community-focused Microsoft related event dedicated to educating and engaging members of the community across all roles and all levels of Microsoft 365, Power Platform, Azure, and Artificial Intelligence.
(📅 November 14-17)
Join the next Microsoft Ignite event November 15–16, 2023, to catch up on the latest industry innovations. Sign up to be one of the first to know when registration launches.
(📅 November 25)
Collabdays Lisbon is a one-day, non-profit event built on top of seven previously successful community-driven events. A Microsoft Cloud-focused event including topics like Microsoft 365, Power Platform, and Microsoft Azure with inclusion by design.
(📅 November 27-30)
ESPC helps IT Pros, Developers, Makers & Business Decision Makers achieve project and career success with leading Microsoft technologies.
(📅 February 1-2, 2024)
CTTT is a Microsoft Cloud Community event with the purpose of bringing technology and community leaders to Tallinn to share their learning with the local community 
(📅 February 2, 2024)
Get ready to be inspired and learn at the Microsoft 365 Community Day Miami! This event is all about unlocking the full potential of Microsoft 365, the Power Platform, and Artificial Intelligence. Whether you're a tech enthusiast, a business owner, or just curious about the latest advancements in technology, this event is for you.
💙 Out of the Blue
👩‍💻🚀 This week we got a great start because of Neeraj Nandwana of the Power Pages team, who announced Copilot in Power Pages for Visual Studio Code! This feature provides you with coding assistance while you edit your site code in Visual Studio Code desktop using natural language chat interaction.
🤵🏻🦸🏻‍♀️👩‍💻🚀 The Power Pages team sure was busy this week - another blog came out where Sangya Singh announced the DocuSign integration for Power Pages.
🤵🏻🦸🏻‍♀️👩‍💻🚀 With the new tables page experience, you will be able to create tables with the options Microsoft recently introduced to the new home page, including conversation-based table creation and one-click table upload from your Excel file, both powered by Copilot.
🤵🏻🦸🏻‍♀️👩‍💻🚀 Copilot is everywhere! And since this week, there's also Copilot capabilities available in Power Automate Process Mining. This is only available as a preview in US environments!
🦸🏻‍♀️👩‍💻🚀 A public preview has been announced this week for shareable cloud connections for datasets and paginated reports. Kay Unkroth announced that shareable cloud connections are the future for datasets and paginated reports and will soon become the connection type of choice!
🤵🏻🦸🏻‍♀️👩‍💻🚀 Microsoft announced the deprecation of some features for Excel workbooks in Power BI workspaces.
👩‍💻 A lot of people run into API timeouts with the GetGroupsAsAdmin API. In this blog, Marina Fuster explains how to prevent that.
🚀 The August 2023 release of the on-prem data gateway is out! Make sure to update to the latest version!
💡 Suggest content
Do you have a blog, YouTube channel or podcast that you want us to track or do you know someone creating great content or community tools you think we should be aware of? Let us know about it!
We usually include links to content or tools updates announcements from the past week. If you see a really great blog post or video, let us know one way or another!
You can find us on Twitter and LinkedIn.
🕺 About the "Persona icons"
🤵🏻 Business User
🦸🏻‍♀️ Maker
🧭 Decision Maker
👩‍💻 Developer / Architect
🚀 Admin / Center of Excellence
🛠️ Tools
📅 Events & Webinars