Discover more from Power Platform Weekly
Weekly newsletter with links to Power Platform related Microsoft and community resources. ✍ Curated by Carina M. Claesson, Daniel Laskewitz, Ed Gonzales and Magnus Gether Sørensen.
Over 4,000 subscribers
Power Platform Weekly - Issue #130
Welcome to Power Platform Weekly!
Last week Microsoft gave us a walkthrough of how to setup Dataverse Security Roles related to Power Automate Desktop Flows.
Low-code editing of web templates from the Power Pages design studio (Public Preview) was announced.
Public Preview of of canvas built-in offline was announced.
Have a great week and thanks for reading!
---
📰 Articles
👩‍💻 The changes inside a dataset PCF used on a subgrid might influence the other information showed on the Model-Driven Apps forms. But using the Xrm object inside a PCF is unsupported. Diana Birkelbach shows a way around this limitation.
🦸🏻‍♀️ Power Pages provide an ability to customize the forms with various subgrids or other controls through Web Pages. Each subgrid can have many OOB button capabilities, such as Create, Associate, Update, and so on. There can be scenarios where these OOB buttons do not fulfill the actual business requirements. Inogic is here to show you how to create those buttons.
🦸🏻‍♀️ Following on from Amey Holden's previous post, where she created a custom page that allows you to send emails or appointments to a list of contacts, such as a distribution list. This post focuses on building out the Power Automate flow that does the magic behind the scenes of the custom page.
Other articles
🦸🏻‍♀️ Use Web Templates as components by Nick Doelman
🦸🏻‍♀️ D365 Customer Service: Customer 360 component by Dian Taylor
🛠️ Personal User Views Migration by Linn Zaw Win
🦸🏻‍♀️ Power Apps Host Object - Get Web Browser And O/S Details by Matthew Devaney
👩‍💻 Share File into Power Virtual Agents from Dataverse File data type by Temmy Wahyu Raharjo
🦸🏻‍♀️ 404 Power App Game Not Found by David Wyatt
📺 Videos
🎙️ Podcasts
👩‍💻 In this episode, recorded on the Power BI Cruise, Alexander talks to Jeroen ter Heerdt, a product manager on the Power BI product!
🧭 In this episode of Amazing Apps, podcast host Neil Benson is joined by Allan de Castro, a senior technical consultant for the Power Platform at Avanade France.

They discuss their experience applying Scrum to recent projects, including the role of an architect in the Scrum framework. The episode covers key challenges such as the importance of ensuring clarity in the backlog, prioritization of sprints, and addressing technical requirements while focusing on business and added value. 
🚀 Mohammed Alkuhlani shares his experience as a digital transformation leader and catalyst in talent, culture, and governance for enterprise-wide adoption.
📅 Events & Webinars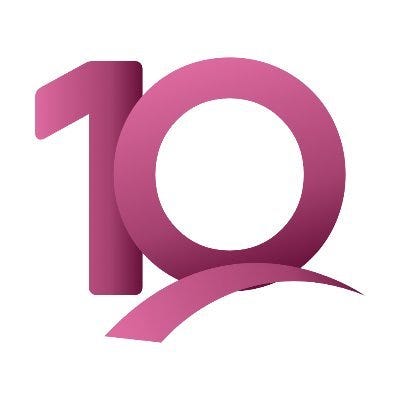 (📅 May 22nd-24th)
With 2500+ attendees, the European Collaboration Summit is the largest European conference focused on Modern Work and Microsoft 365, featuring topics such as Microsoft Teams, SharePoint, Business Apps, and Power Platform. It hosts high-ranking Microsoft executives, program managers, and architects as speakers, as well as numerous Microsoft Regional Directors and Microsoft MVPs. With 75+ sponsors and exhibitors year after year, it features the largest Microsoft 365 – related expo in the world.
(📅 May 22nd-24th)
An Awesome Dynamics 365 and Power Platform Community Conference. Where brilliant minds meet, mingle & share.
(📅 May 23rd-25th)
Get ready to make your mark in this new era of AI. Be there as Microsoft leaders share exciting announcements and reveal the latest tech that will launch the next wave of developer innovation.  
(📅 June 20th-22nd)
The 2nd European Power Platform Conference (EPPC) will take place in Dublin, Ireland from June 20th – 22nd 2023. The European Power Platform Conference brings together the Microsoft Power Platform and Dynamics 365 Communities for three unrivaled days of in-person learning, connections, and inspiration.
(📅 June 22nd-24th)
The Dynamics 365 Community will be reunited on 22nd-24th of June in Brussels, Belgium for the Microsoft Customer Experience Summit.
(📅 August 5th)
This year Scottish Summit goes on tour! This year, the Scottish Summit will not take place in Scotland, but in Manchester! Don't miss this event since it will be a must-attend event!
(📅 September 15th-16th)
The Manchester Cloud Engineering M365 Summit will combine Cyber Security, A.I., Azure & Microsoft 365 Bootcamps Live in Manchester on 15th & 16th September 2023.
(📅 September 23rd)
Nordic Summit will be taking place as an in-person event on the 23rd of September 2023 in Copenhagen, Denmark.
(📅 October 3-5)
Get inspired by Microsoft's senior thought leaders, software engineers, and community experts who are focused on uniting humanity and technology. You'll also have the chance to hear from users that solve real business problems daily. Fantastic speakers are ready to share their insights on how to accelerate and transform your business with Power Platform.
💙 Out of the Blue
🦸🏻‍♀️👩‍💻 Tristan Dehove announced that there is a new way for makers to work with offline in canvas apps. With this new way there's no need anymore for the SaveData/LoadData functions.
🦸🏻‍♀️👩‍💻 Claudio Romano from the Power Pages team announced that it's now possible for makers to work with web templates from the design studio!
🚀 Jay Padimiti wrote a great blog on desktop flows and security roles. This is a must-read for all admins that have users in their organization that work with Power Automate for desktop!
🦸🏻‍♀️👩‍💻 Gomolemo Mohapi announced a new Java + Power Apps workshops where you learn how to build a Power App based on a Java backend.
🦸🏻‍♀️👩‍💻 April Dunnam announced a new sample repository for prompts that can be user in various Power Platform products, like AI Builder, Power Apps copilot, and more!
💡 Suggest content
Do you have a blog, YouTube channel or podcast that you want us to track or do you know someone creating great content or community tools you think we should be aware of? Let us know about it!
We usually include links to content or tools updates announcements from the past week. If you see a really great blog post or video, let us know one way or another!
You can find us on Twitter and LinkedIn.
🕺 About the "Persona icons"
🤵🏻 Business User
🦸🏻‍♀️ Maker
🧭 Decision Maker
👩‍💻 Developer / Architect
🚀 Admin / Center of Excellence
🛠️ Tools
📅 Events & Webinars