Discover more from Power Platform Weekly
Weekly newsletter with links to Power Platform related Microsoft and community resources. ✍ Curated by Carina M. Claesson, Daniel Laskewitz, Ed Gonzales and Magnus Gether Sørensen.
Over 4,000 subscribers
Power Platform Weekly - Issue #126
Welcome to Power Platform Weekly!
Last week the On-premises data gateway April 2023 release was presented.
The Power Pages team announced an expansion to their Templates Library. The Frequently Asked Questions (FAQ) template is now available in preview.
Have a great week and thanks for reading!
---
📰 Articles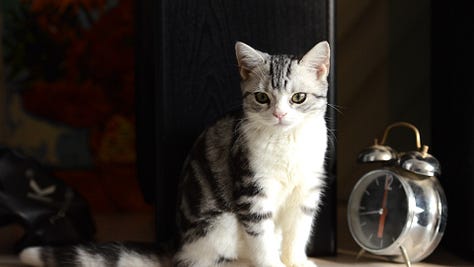 🦸🏻‍♀️ This article will continue Matthew Devaney's tutorial. In this one he shows how to include the ability to create new timesheets and submit them for approval. If you haven't completed the previous one, we encourage you to check it out first.
🦸🏻‍♀️ In her previous post, Amey Holden showed us how to convert a CSV file into a marketing list. This time she describes in detail how to set lookup values in case that was unclear. She admits this is probably not the most efficient way to do it, with a lot of compose steps that could be trimmed out, but it makes it easier to read.
🦸🏻‍♀️ Joe Gill shows us all about how to use the Data Export option to export Power Platform run time data to Azure Data Lake. This way it can be used in Power BI for deep analysis.
Other articles
🦸🏻‍♀️ Upgrading Power Automate Desktop to v2 schema by Tomasz Poszytek
👩‍💻 Power Pages: What Kind of JavaScript Should I Write? by Nicholas Hayduk
🦸🏻‍♀️ Power Apps PDF Function: Create, View & Download PDFs by Matthew Devaney
🦸🏻‍♀️ How to display Dynamics 365 CRM(Dataverse) images dynamically in Power Virtual Agent by Inogic
🦸🏻‍♀️ Creator Kit - Panel Control by Angelo Gulisano
🦸🏻‍♀️ Real-time Marketing Contact Insights by Megan V. Walker
🦸🏻‍♀️ Unable To Add Compliance Setting Record In D365 Marketing by Megan V. Walker
🦸🏻‍♀️ How to Enable Copilot (Preview) feature in Canvas Apps? by Arun Potti
📺 Videos
🎙️ Podcasts
🦸🏻‍♀️ Create low code Power Apps to automate everyday tasks. AI-driven Copilot capabilities make it easy to interact with your app and its data using natural language. Or simply build an app from scratch. We'll demo how to build an inventory app for mechanical parts, that anyone can use on the job, to track and enter new parts.
🧭 Already on to issue number 5, and almost 350 of you are keen and interested in getting content about Dynamics 365 Marketing and other related news.
🤵🏻 While some people may think records management sounds as exciting as watching paint dry, today's records managers know it's not your father's records management. Thanks to new tech, automation, and even AI, records management no longer means filing cabinets, stick-on labels, or dusty archives. Yet proper records management is more critical than ever, particularly in the public sector, to ensure transparency, compliance, and efficient service delivery to citizens.
In today's episode, Erica Toelle, Senior Product Marketing Manager at Microsoft, joins us to discuss how Microsoft is continuing to build out its data lifecycle and records management business in government cloud services.
📅 Events & Webinars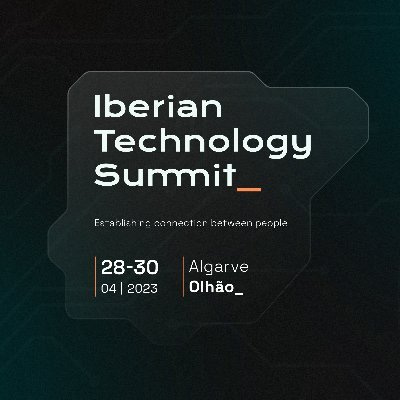 (📅 April 28th-30th)
Establishing connection between people. As the rivers of Iberia established in the past and the evolution of technology does in the present, summit re-unites the Iberian community for better future.
(📅 May 19th-20th)
The Automation Summit 2023 will combine the Microsoft Power Automate & Power Apps Developer Bootcamp Live in London Paddington on 19th & 20th May 2023.
(📅 May 22nd-24th)
With 2500+ attendees, the European Collaboration Summit is the largest European conference focused on Modern Work and Microsoft 365, featuring topics such as Microsoft Teams, SharePoint, Business Apps and Power Platform. It hosts high ranking Microsoft executives, program managers and architects as speakers, as well as numerous Microsoft Regional Directors and Microsoft MVPs. With 75+ sponsors and exhibitors year after year, it features the largest Microsoft 365 – related expo in the world.
(📅 May 22nd-24th)
An Awesome Dynamics 365 and Power Platform Community Conference. Where brilliant minds meet, mingle & share.
(📅 May 25th)
Join this event on May 25th, for this online event hosting the best speakers working with Power Apps, Power Automate, Power BI, AI Builder, Dataverse and more. There will be 30-minutes sessions over 9 hours from a world-class lineup.
(📅 June 20th-22nd)
The 2nd European Power Platform Conference (EPPC) will take place in Dublin, Ireland from June 20th – 22nd 2023. The European Power Platform Conference brings together the Microsoft Power Platform and Dynamics 365 Communities for three unrivaled days of in-person learning, connections, and inspiration.
(📅 June 22nd-24th)
The Dynamics 365 Community will be reunited on 22nd-24th of June in Brussels, Belgium for the Microsoft Customer Experience Summit.
(📅 August 5th)
This year Scottish Summit goes on tour! This year, the Scottish Summit will not take place in Scotland, but in Manchester! Don't miss this event since it will be a must-attend event!
(📅 September 15th-16th)
The Manchester Cloud Engineering M365 Summit will combine Cyber Security, A.I., Azure & Microsoft 365 Bootcamps Live in Manchester on 15th & 16th September 2023.
(📅 September 23rd)
Nordic Summit will be taking place as an in-person event on the 23rd of September 2023 in Copenhagen, Denmark.
(📅 October 3-5)
Get inspired by Microsoft's senior thought leaders, software engineers, and community experts who are focused on uniting humanity and technology. You'll also have the chance to hear from users that solve real business problems daily. Fantastic speakers are ready to share their insights on how to accelerate and transform your business with Power Platform.
💙 Out of the Blue
🤵🏻🦸🏻‍♀️👩‍💻🚀 A new Power Pages template is now available: Frequently Asked Questions. Make sure to check out this template to see if this template can help you!
🦸🏻‍♀️👩‍💻🚀 Want to format a measure based on a slicer selection, the measure value, or another conditional way? Now you can! With dynamic format strings for measures a DAX expression can now be used to determine what format string a measure will use.
🦸🏻‍♀️👩‍💻🚀 The Power BI team introduced data model editing in the web this week! A first step towards modeling parity in the Service.
🦸🏻‍♀️👩‍💻🚀 The new on-premises data gateway April 2023 release is now available! In this release, it's possible to use the webview2 engine which makes the Web.BrowserContents function faster and more reliable.
💡 Suggest content
Do you have a blog, YouTube channel or podcast that you want us to track or do you know someone creating great content or community tools you think we should be aware of? Let us know about it!
We usually include links to content or tools updates announcements from the past week. If you see a really great blog post or video, let us know one way or another!
You can find us on Twitter and LinkedIn.
🕺 About the "Persona icons"
🤵🏻 Business User
🦸🏻‍♀️ Maker
🧭 Decision Maker
👩‍💻 Developer / Architect
🚀 Admin / Center of Excellence
🛠️ Tools
📅 Events & Webinars