Discover more from Power Platform Weekly
Weekly newsletter with links to Power Platform related Microsoft and community resources. ✍ Curated by Carina M. Claesson, Daniel Laskewitz, Ed Gonzales and Magnus Gether Sørensen.
Over 4,000 subscribers
Power Platform Weekly - Issue #125
Welcome to Power Platform Weekly!
Hello from Seattle! Traveling across time zones made it a bit difficult to publish this issue on time. Better better late than never! Did you miss us?
Last week the preview of Creating a Custom Connector for your Web API from within Visual Studio was announced.
Updates to simplify using JSON in Power Apps were announced.
Power BI April 2023 Feature Summary was presented.
Have a great week and thanks for reading!
---
📰 Articles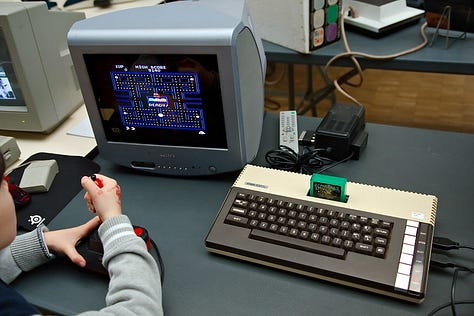 🧭 Jukka Niiranen delivers a monster of an article this week detailing his thoughts on AI's impact in general and its relation to the Power Platform. You know it is quality because the first lines are "this text was written by a human being, not AI – even if some of the images are AI generated."
👩‍💻 Recently, the Microsoft Power Platform CLI (PAC CLI) introduced the new modelbuilder command group that enables early bound classes generation directly from the CLI. David Rivard shows off what it can do.
🦸🏻‍♀️ For the last few years, it has been possible for users to sign up for a 'Developer' plan, which gives them a full capability Power Platform environment for free (though with some limitations to them). Now we can get more than 1 and EY Kalman describes how Microsoft intents to handle that.
Other articles
👩‍💻🦸🏻‍♀️ ALM a la Rapp - Evolve Power Platform delivery by Jonas Rapp
👩‍💻 Tag filtering, search bar and pagination in Power Pages by Wilmer Alcivar
👩‍💻 High severity vulnerability in pcf-scripts package due to dependency on xml2js by Scott Durow
🦸🏻‍♀️ Open forms and views in model-driven apps with Environment Variables and Power Automate by Elaiza Benitez
🦸🏻‍♀️ Import a spreadsheet of leads or contacts  into a Marketing List in Dynamics 365 by Amey Holden
🦸🏻‍♀️ Why 500 matters for Canvas Apps? by Alex Shlega
🦸🏻‍♀️🛠️ Schema Browser by Linn Zaw Win
👩‍💻🛠️ JS Constant Generator by Linn Zaw Win
🦸🏻‍♀️ The Complete Power Apps Modern Controls Guide by Matthew Devaney
🦸🏻‍♀️ Create a new workspace in D365 HR by Ana Inés Urrutia
👩‍💻 Using Content Snippets in Power Pages by Nick Doelman
🦸🏻‍♀️ D365 Field Service: not-to-exceed values by Dian Talor
🦸🏻‍♀️ Custom UTM Tracking In D365 Marketing by Megan V. Walker
🦸🏻‍♀️ Code is code – You are a developer! by Thomas Sandsør
📺 Videos
🎙️ Podcasts
🤵🏻 William  McLendon shares about his family and his love for food, particularly barbecue. They also discuss his reading interests, which currently revolve around technology and customer service. 
👩‍💻 In this episode with the new 30+30 format, the trio are all about news. Covered in this episode is Windows 365 Frontline, ConfigMgr, Power BI TMDL preview, Deployment Pipelines improvements, essential Spark tips for data engineering, DDoS protection improvements and the private application gateway v2.
🚀 In the show this week, Paul and I discuss a cyber attack reported against Azure AD Connect that inflicted a vast amount of damage to a business - and how you can take straightforward steps to guard against it. And what podcast would be complete without mentioning AI?
📅 Events & Webinars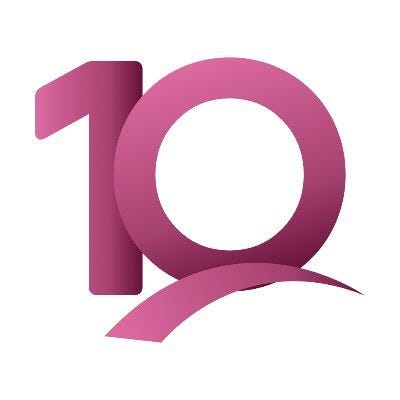 (📅 April 28th-30th)
Establishing connection between people. As the rivers of Iberia established in the past and the evolution of technology does in the present, summit re-unites the Iberian community for better future.
(📅 May 19th-20th)
The Automation Summit 2023 will combine the Microsoft Power Automate & Power Apps Developer Bootcamp Live in London Paddington on 19th & 20th May 2023.
(📅 May 22nd-24th)
With 2500+ attendees, the European Collaboration Summit is the largest European conference focused on Modern Work and Microsoft 365, featuring topics such as Microsoft Teams, SharePoint, Business Apps and Power Platform. It hosts high ranking Microsoft executives, program managers and architects as speakers, as well as numerous Microsoft Regional Directors and Microsoft MVPs. With 75+ sponsors and exhibitors year after year, it features the largest Microsoft 365 – related expo in the world.
(📅 May 22nd-24th)
An Awesome Dynamics 365 and Power Platform Community Conference. Where brilliant minds meet, mingle & share.
(📅 May 25th)
Join this event on May 25th, for this online event hosting the best speakers working with Power Apps, Power Automate, Power BI, AI Builder, Dataverse and more. There will be 30-minutes sessions over 9 hours from a world-class lineup.
(📅 June 20th-22nd)
The 2nd European Power Platform Conference (EPPC) will take place in Dublin, Ireland from June 20th – 22nd 2023. The European Power Platform Conference brings together the Microsoft Power Platform and Dynamics 365 Communities for three unrivaled days of in-person learning, connections, and inspiration.
(📅 June 22nd-24th)
The Dynamics 365 Community will be reunited on 22nd-24th of June in Brussels, Belgium for the Microsoft Customer Experience Summit.
(📅 August 5th)
This year Scottish Summit goes on tour! This year, the Scottish Summit will not take place in Scotland, but in Manchester! Don't miss this event since it will be a must-attend event!
(📅 September 15th-16th)
The Manchester Cloud Engineering M365 Summit will combine Cyber Security, A.I., Azure & Microsoft 365 Bootcamps Live in Manchester on 15th & 16th September 2023.
(📅 September 23rd)
Nordic Summit will be taking place as an in-person event on the 23rd of September 2023 in Copenhagen, Denmark.
(📅 October 3-5)
Get inspired by Microsoft's senior thought leaders, software engineers, and community experts who are focused on uniting humanity and technology. You'll also have the chance to hear from users that solve real business problems daily. Fantastic speakers are ready to share their insights on how to accelerate and transform your business with Power Platform.
💙 Out of the Blue
👩‍💻 An awesome new feature was announced this week: it's now possible to create a custom connector for your Web API from within Visual Studio. This will make it easier to test and deploy your connectors.
🦸🏻‍♀️👩‍💻 After introducing the ParseJSON function, the Power Fx team has been listening to the feedback. New improvements are announced in this blog!
🦸🏻‍♀️👩‍💻🚀 The new feature of Deployment pipelines, change review, completes the missing piece of the compare action, by allowing you to review the schema of a changed item while its changed lines are highlighted. Check it out!
🦸🏻‍♀️👩‍💻🚀 In December 2020, the preview of DirectQuery for Power BI Datasets and Analysis Services was launched. Since then, the Power BI team has worked with many of you to improve on this feature and get it ready for general availability. This week this feature has reached general availability.
🦸🏻‍♀️👩‍💻🚀 The public preview of a new Tabular Model Definition Language (TMDL) is now available, which offers a human-readable, editable, and collaborative format for Tabular Models.
🦸🏻‍♀️👩‍💻🚀 Another monthly update of the features that came out this month for Power BI! Make sure to check out all the latest and greatest!
🧭 For the sixteenth consecutive year, Microsoft has been positioned as a Leader in the 2023 Gartner Magic Quadrant for Analytics and Business Intelligence Platforms. Microsoft has also been positioned furthest to the right for Completeness of Vision, and highest in the Ability to Execute in the Magic Quadrant for the fifth consecutive year.
💡 Suggest content
Do you have a blog, YouTube channel or podcast that you want us to track, or do you know someone creating great content or community tools you think we should be aware of? Let us know about it!
We usually include links to content or tools updates announcements from the past week. If you see a really great blog post or video, let us know one way or another!
You can find us on Twitter and LinkedIn.
🕺 About the "Persona icons"
🤵🏻 Business User
🦸🏻‍♀️ Maker
🧭 Decision Maker
👩‍💻 Developer / Architect
🚀 Admin / Center of Excellence
🛠️ Tools
📅 Events & Webinars