Discover more from Power Platform Weekly
Weekly newsletter with links to Power Platform related Microsoft and community resources. ✍ Curated by Carina M. Claesson, Daniel Laskewitz, Ed Gonzales and Magnus Gether Sørensen.
Over 4,000 subscribers
Power Platform Weekly - Issue #124
Microsoft BizApps Launch event available on demand
Welcome to Power Platform Weekly!
Last week the Microsoft Business Applications Launch event was held. It's now available on demand.
The Power Apps March 2023 Feature Update was presented last week. Power Apps on Windows updates were announced. Improvements to the Azure OpenAI models in Power Automate were highlighted.
The FREE BizApps Professional Skilling program from Microsoft has now opened registration for the May cohort. If you know someone with a non-technical background, who might be interested in a career switch, let them know of this opportunity!
Have a great week and thanks for reading!
---
📰 Articles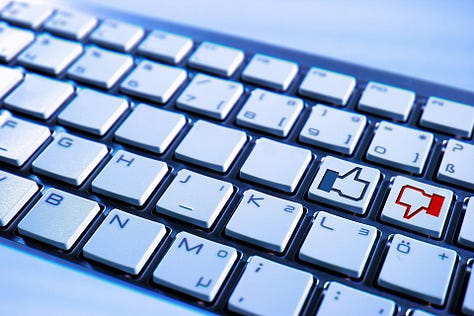 🦸🏻‍♀️ Timesheets apps are popular to make in Power Apps. In this step-by-step tutorial, Matthew Devaney will show you how to build your own timesheets app. He will begin by creating timesheet lines with ability to add, edit, delete them. Then he will add the ability to create new timesheets and submit them for approval.
🦸🏻‍♀️ "And as much as it pains me to say it, I made a Power App with an Excel data source. But that's what the situation called for, and that's what Power Platform enabled me to do." - Julie Yack. Read about the situation and the story.
🦸🏻‍♀️ Megan V. Walker was asked recently by a client about making sure D365 Marketing forms could be submitted if the email was a business email address. Although we can't necessarily know if an email is NOT from a business, we can definitely make sure submissions are not allowed using email addresses with generic domains.
Other articles
🦸🏻‍♀️ Power Platform | Business Applications Launch Event Review by Carsten Groth
🚀 CoE Starter Kit – Solution Assessment App by Alex Shlega
🦸🏻‍♀️ Build Power Virtual Agent topics with GPT by Dian Taylor
🦸🏻‍♀️ Dataverse | 'App Opener' security role by Rajeev Pentyala
🛠️🚀 Get Last Login for Users by Linn Zaw Win
🛠️🚀 Restore Deleted Records by Linn Zaw Win
🛠️👩‍💻 Early Bound Generator V2 by Linn Zaw Win
🛠️🦸🏻‍♀️ View Designer by Linn Zaw Win
🛠️🦸🏻‍♀️ Metadata Browser by Linn Zaw Win
🦸🏻‍♀️ Dynamics 365 – Adding products issue by Thomas Sandsør
🚀 Do DLP policies apply to Developer environments? by Olena Grischenko
🦸🏻‍♀️ Mastering Error Handling in Power Fx: Best Practices and Tips for Smooth Functioning by Zsolt Zombik
📺 Videos
🎙️ Podcasts
🧭 Ashley, Ali, and Liz chat with Kylie Kiser and Chad Althaus about all things DUG and their upcoming DynamicsCon Live.
👩‍💻 In this episode, Daryl and Scott talk to Michael Megel about the PowerApps Helper VS Code extension and its new features.
👩‍💻 Bring OpenAI's ChatGPT model in Azure to your own enterprise-grade app experiences with precise control over the knowledge base, for in-context and relevant responses. Interact with your organization's private internal data, while respecting the information protection controls put in place.
Azure OpenAI service is combined with Azure Cognitive Search to index and retrieves data that is private and external to the ChatGPT large language model. The retrieval step in Azure Cognitive Search finds the most relevant pieces of information and presents the top-ranked results to the language model. And because the knowledge lives outside of the ChatGPT model, you're in control—it's not used to train the model.
Microsoft Distinguished Engineer, Pablo Castro, joins Jeremy Chapman to show how it works.
📅 Events & Webinars
(📅 April 28th-30th)
Establishing connection between people. As the rivers of Iberia established in the past and the evolution of technology does in the present, summit re-unites the Iberian community for better future.
(📅 May 19th-20th)
The Automation Summit 2023 will combine the Microsoft Power Automate & Power Apps Developer Bootcamp Live in London Paddington on 19th & 20th May 2023.
(📅 May 22nd-24th)
With 2500+ attendees, the European Collaboration Summit is the largest European conference focused on Modern Work and Microsoft 365, featuring topics such as Microsoft Teams, SharePoint, Business Apps and Power Platform. It hosts high ranking Microsoft executives, program managers and architects as speakers, as well as numerous Microsoft Regional Directors and Microsoft MVPs. With 75+ sponsors and exhibitors year after year, it features the largest Microsoft 365 – related expo in the world.
(📅 May 22nd-24th)
An Awesome Dynamics 365 and Power Platform Community Conference. Where brilliant minds meet, mingle & share.
(📅 May 25th)
Join this event on May 25th, for this online event hosting the best speakers working with Power Apps, Power Automate, Power BI, AI Builder, Dataverse and more. There will be 30-minutes sessions over 9 hours from a world-class lineup.
(📅 June 20th-22nd)
The 2nd European Power Platform Conference (EPPC) will take place in Dublin, Ireland from June 20th – 22nd 2023. The European Power Platform Conference brings together the Microsoft Power Platform and Dynamics 365 Communities for three unrivaled days of in-person learning, connections, and inspiration.
(📅 June 22nd-24th)
The Dynamics 365 Community will be reunited on 22nd-24th of June in Brussels, Belgium for the Microsoft Customer Experience Summit.
(📅 August 5th)
This year Scottish Summit goes on tour! This year, the Scottish Summit will not take place in Scotland, but in Manchester! Don't miss this event since it will be a must-attend event!
(📅 September 15th-16th)
The Manchester Cloud Engineering M365 Summit will combine Cyber Security, A.I., Azure & Microsoft 365 Bootcamps Live in Manchester on 15th & 16th September 2023.
(📅 September 23rd)
Nordic Summit will be taking place as an in-person event on the 23rd of September 2023 in Copenhagen, Denmark.
(📅 October 3-5)
Get inspired by Microsoft's senior thought leaders, software engineers, and community experts who are focused on uniting humanity and technology. You'll also have the chance to hear from users that solve real business problems daily. Fantastic speakers are ready to share their insights on how to accelerate and transform your business with Power Platform.
💙 Out of the Blue
🤵🏻🦸🏻‍♀️🧭👩‍💻🚀 Here's another monthly update of all the Power Apps news. All the blogs, videos and docs articles from Microsoft are summed up in this blog article. Make sure to read this one to not miss a thing!
🤵🏻🦸🏻‍♀️👩‍💻 In October of 2022, the Describe it to design it feature was released where you can write a simple sentence and get a flow based on this description. In this post, more details of the improvements that have been made with this feature are highlighted.
🤵🏻🦸🏻‍♀️👩‍💻🚀 The latest updates are now available for Power Apps on Windows! For instance: recent and pinned apps, switch camera in the QR Code Scanner, new settings, switching directories, and more!
💡 Suggest content
Do you have a blog, YouTube channel or podcast that you want us to track or do you know someone creating great content or community tools you think we should be aware of? Let us know about it!
We usually include links to content or tools updates announcements from the past week. If you see a really great blog post or video, let us know one way or another!
You can find us on Twitter and LinkedIn.
🕺 About the "Persona icons"
🤵🏻 Business User
🦸🏻‍♀️ Maker
🧭 Decision Maker
👩‍💻 Developer / Architect
🚀 Admin / Center of Excellence
🛠️ Tools
📅 Events & Webinars