Discover more from Power Platform Weekly
Weekly newsletter with links to Power Platform related Microsoft and community resources. ✍ Curated by Carina M. Claesson, Daniel Laskewitz, Ed Gonzales and Magnus Gether Sørensen.
Over 4,000 subscribers
Power Platform Weekly - Issue #122
Welcome to Power Platform Weekly!
Last week Power Pages code editing improvements with Visual Studio Code was announced. The new Power Fx Formula Bar in Power Apps was announced. On-premises data gateway March release was presented. The February Update for the Developer Tools (Power Platform CLI) was announced.
You can now register for the Microsoft Business Applications Launch Event, April 4. For a what's new summary per product area, visit: What's new in Power Apps, What's new in Power Virtual Agents, What's new in Power Automate, What's new in Power Pages, What's new in Power BI.
2 New Verified Connectors and 12 Updates released in February 2023.
Last week a new weekly newsletter dedicated to Marketing was released. It's from Megan V. Walker and will contain news related to Dynamics 365 Marketing as well as more general Marketing related topics. Read it and subscribe if you are interested in Marketing topics! D365 Marketing Weekly #1.
Have a great week and thanks for reading!
---
📰 Articles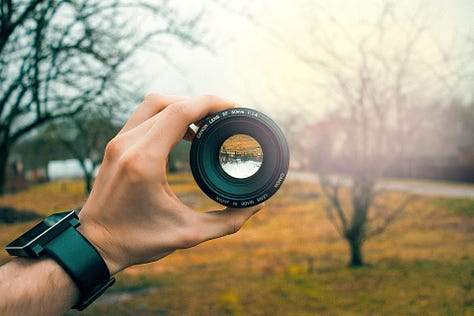 👩‍💻 Have you ever tried the asynchronous OnSave handler? If you have, then you might have experienced issues with timeouts. Diana Birkelbach shows the issue and the solution to make it work.
🦸🏻‍♀️ Even if you don't read the Wave 1 and Wave 2 release notes in full detail, it's always a good idea to pay attention to the areas that you and your team use regularly. There is one feature that might potentially go unnoticed. Megan V. Walker is here to make sure it doesn't.
🚀🦸🏻‍♀️ Not many developers know there is a big security risk that Power Automate Developers could fall fowl of. The security issue is all around how the Power Platform handles credentials, with each user/owner signing in and storing their credentials in connections. Read David Wyatt's explanation of what this is all about.
Other articles
👩‍💻 Async onSave preventDefault with external call by Benedikt Bergmann
🦸🏻‍♀️ Uploading Files Made Easy: A Guide to Using the Attachment Control in Power Apps by Mohamed Ashiq Faleel
🚀 How to copy an existing DLP Policy in Power Platform by Mohamed Ashiq Faleel
🦸🏻‍♀️ Get your Microsoft Teams One on One chats with Power Automate using the Graph API by Pieter Veenstra
🦸🏻‍♀️ A Guide To Real-time Marketing Segments by Megan V. Walker
🦸🏻‍♀️ Microsoft Release 2023 Wave 1: Form creation and management in Real-Time Marketing – Part 2 by Inogic
🦸🏻‍♀️ Powering Your Way to Better Command Customization: Power FX Snippets for Model-Driven Apps by Zsolt Zömbik
👩‍💻 Separating Plugin Logic: A Guide to Testing Dataverse Plugins with IOC by Daryl Labar
🚀 Client self-service – how to license properly when the client is, also, an employee? by Alex Shlega
👩‍💻 Dataverse – Azure Aware Plugin + Service Bus Queue + Azure Function + Dataverse Custom API by Temmy Wahyu Raharjo
👩‍💻 Create a Power Pages webpage completely from within Visual Studio Code by Nick Doelman
📺 Videos
🎙️ Podcasts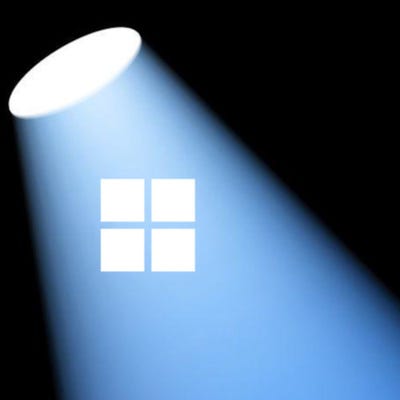 Michelle Wong, Microsoft MVP, and Power Platform Consultant shares her life experiences within the community and why she got involved.
OMNICHANNEL OVERLOAD – Learn How Omnichannel Amplifies the Customer Service Experience.
Microsoft MVP and MCT, Malin Martnes, runs her own company, MaCoTra AS, in Oslo, Norway. As you'll hear, Malin doesn't have any technical background in Dynamics 365 and Power Platform but she focuses on using these systems.
In this episode, Malin talks about how she came to be a CRM consultant and set up her own consulting business. 
With years of experience as a user and trainer of Dynamics 365 and Power Platform, she also discusses the integration of the HR solution with Finance & Operations, tips for deploying Dynamics 365 Marketing, and the events and training sessions she helped organize.
📅 Events & Webinars
(📅 March 30th)
Power Community (formerly 365 Saturday) is back in Tel Aviv for the 2nd Dynamics Power conference on March 30th at the Microsoft Reactor.
(📅 April 28th-30th)
Establishing connection between people. As the rivers of Iberia established in the past and the evolution of technology does in the present, summit re-unites the Iberian community for better future.
(📅 May 19th-20th)
The Automation Summit 2023 will combine the Microsoft Power Automate & Power Apps Developer Bootcamp Live in London Paddington on 19th & 20th May 2023.
(📅 May 22nd-24th)
With 2500+ attendees, the European Collaboration Summit is the largest European conference focused on Modern Work and Microsoft 365, featuring topics such as Microsoft Teams, SharePoint, Business Apps and Power Platform. It hosts high ranking Microsoft executives, program managers and architects as speakers, as well as numerous Microsoft Regional Directors and Microsoft MVPs. With 75+ sponsors and exhibitors year after year, it features the largest Microsoft 365 – related expo in the world.
(📅 May 22nd-24th)
An Awesome Dynamics 365 and Power Platform Community Conference. Where brilliant minds meet, mingle & share.
(📅 June 20th-22nd)
The 2nd European Power Platform Conference (EPPC) will take place in Dublin, Ireland from June 20 – 22nd 2023. The European Power Platform Conference brings together the Microsoft Power Platform and Dynamics 365 Communities for 3 unrivalled days of in-person learning, connections, and inspiration.
(📅 June 22nd-24th)
The Dynamics 365 Community will be reunited on 22nd-24th of June in Brussels, Belgium for the Microsoft Customer Experience Summit.
(📅 August 5th)
This year Scottish Summit goes on tour! This year, the Scottish Summit will not take place in Scotland, but in Manchester! Don't miss this event since it will be a must-attend event!
(📅 September 15th-16th)
The Manchester Cloud Engineering M365 Summit will combine Cyber Security, A.I., Azure & Microsoft 365 Bootcamps Live in Manchester on 15th & 16th September 2023.
(📅 September 23rd)
Nordic Summit will be taking place as an in-person event on the 23rd of September 2023 in Copenhagen, Denmark.
(📅 October 3-5)
Get inspired by Microsoft's senior thought leaders, software engineers, and community experts who are focused on uniting humanity and technology. You'll also have the chance to hear from users that solve real business problems daily. Fantastic speakers are ready to share their insights on how to accelerate and transform your business with Power Platform.
💙 Out of the Blue
🦸🏻‍♀️👩‍💻 There is a new control in town: the barcode scanner got improved! Make sure to try out the new barcode scanner. It has a lot of new improvements, so read the blog to get all the details!
🚀 The Center of Excellence Starter Kit has been a household name for years because of all the governance capabilities it offers. Until now, there were Power Automate Cloud flows which synchronised all the details to Dataverse. Now, there's a new version available in preview which is based on the data export, which will improve performance by a lot!
🦸🏻‍♀️👩‍💻 The Power Pages team introduced new capabilities for Visual Studio Code: Improved IntelliSense support & create, delete, and rename operations support! For all the details, check out the blog!
🦸🏻‍♀️👩‍💻 A new Power Fx Formula Bar is available in Power Apps Studio. There are tons of new capabilities and improvements, so do not wait and check out the blog to learn what's new and a sneak peek into what's coming.
🦸🏻‍♀️👩‍💻🚀 There is a new capability available that helps users to request a premium license from the administrators. This way, admins will get a request that they can approve or reject.
👩‍💻 Another new update for the developer tools is live! There is a new command which helps you get data from an environment with FetchXML, when you export/clone/sync a solution the solution.xml will be less noisy and there's more! So, read the blog for all the details!
🤵🏻🦸🏻‍♀️👩‍💻🚀 In September 2022, the Microsoft Power Up Program got announced. The first students now graduated. To learn more about the Microsoft Power Up Program, read the blog!
🦸🏻‍♀️👩‍💻🚀 2 new verified connectors and 12 updates were announced this month from different service owners. These connectors have solutions and tools for Communication, Marketing, Collaboration, Productivity and much more. You can view all the details and highlights below.
🦸🏻‍♀️👩‍💻 In this blog, there are five tips for improving performance of hierarchies in Power BI Metrics! Make sure to check them out!
👩‍💻🚀 Beginning on March 15, 2023, any Power BI dataflow using an on-premises data gateway version older than April 2021 might fail. To ensure your refreshes continue to work correctly, be sure to update your gateway to the latest version.
💡 Suggest content
Do you have a blog, YouTube channel or podcast that you want us to track, or do you know someone creating great content or community tools you think we should be aware of? Let us know about it!
We usually include links to content or tools updates announcements from the past week. If you see a really great blog post or video, let us know one way or another!
You can find us on Twitter and LinkedIn.
🕺 About the "Persona icons"
🤵🏻 Business User
🦸🏻‍♀️ Maker
🧭 Decision Maker
👩‍💻 Developer / Architect
🚀 Admin / Center of Excellence
🛠️ Tools
📅 Events & Webinars