Discover more from Power Platform Weekly
Weekly newsletter with links to Power Platform related Microsoft and community resources. ✍ Curated by Carina M. Claesson, Daniel Laskewitz, Ed Gonzales and Magnus Gether Sørensen.
Over 4,000 subscribers
Power Platform Weekly - Issue #120
Welcome to Power Platform Weekly!
Next-generation AI features for Power Virtual Agents and AI Builder, enabled by Azure OpenAI Service has been announced. On the Dynamics 365 side, Microsoft Dynamics 365 Copilot has been introduced. More news on the AI front, on Thursday the virtual event The Future of Work with AI will be held.
The possibility to utilize Cards for Power Apps and send through flows has been announced. A new PPAC environment setting for cloud flows/canvas apps has been announced, making sure cloud flows and canvas apps are added to a Dataverse solution. A new Managed Environment feature has been announced, admin-configured maker welcome experience in Power Apps.
February came with 11 New Independent Publisher Connectors.
A new podcast has been launched, Power Platform Boost Podcast, have a listen! It's brought to you by Ulrikke Akerbæk and Nick Doelman.
Have a great week and thanks for reading!
---
📰 Articles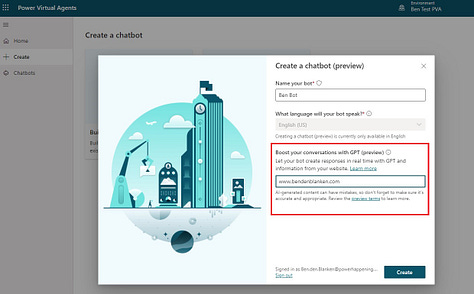 🚀🦸🏻‍♀️ Several blogs were added this week talking about the ChatGPT addition to Power Virtual Agents. But, when should you use it? Ben den Blanken has the answer.
👩‍💻 Custom APIs are becoming increasingly important in Dynamics 365 development. To ensure that they meet the highest standards, it's important to be able to send appropriate HTTP status codes in response to client requests. Ivan Ficko shows us how.
🚀 Power Pages isn't always a fit, even if your project fall under the category of low code web application development platforms. In this post, Nicholas Hayduk will share what he looks for when trying to determine if Power Pages is a fit for a given project.
Other articles
🦸🏻‍♀️ Boost Conversations: New GPT capabilities in Power Virtual Agents by Rishona Elijah
🚀🦸🏻‍♀️ Managing high volumes of flow runs within Power Automate using Power Apps by Pieter Veenstra
🚀 Power Platform | Pipelines & Power Platform | Pipelines – the Admin view by Carsten Groth
🦸🏻‍♀️ Convert Word document to PDF using Power Automate flows by Debajit Dutta
🦸🏻‍♀️ Timeline Control - Sort Order by Joe Gill
🚀 8 Power Platform DLP Policy Best Practices & How To Make A Power Apps Custom Page (Full Tutorial) by Matthew Devaney
🦸🏻‍♀️ Demystifying forms in Power Pages by Nick Doelmann
🦸🏻‍♀️ SLA – Recalculate on reactivation of cases by Neil Parkhurst
🦸🏻‍♀️ Demystifying dual-write by Carina Claesson
🦸🏻‍♀️ Worker goals report by Ana Inés Urrutia
📺 Videos
🎙️ Podcasts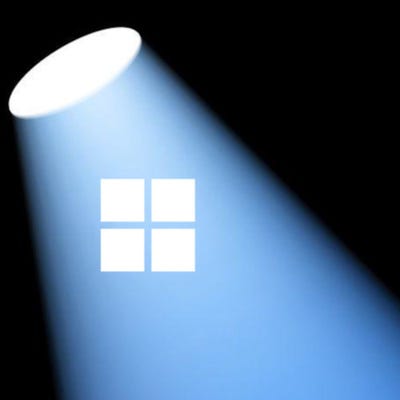 🧭 In this special episode of the Microsoft Spotlight, Sophie is joined by two guests as they discuss International Women's day.
🚀 All-new lineup: Ashley welcomes Liz back to the podcast and they both welcome Ali to chat about her shift from dental school into a career in technology, Viva Sales, and old-timey search engines (including Ed's alma mater, Alta Vista :) ).
👩‍💻 Ulrikke and Nick kick off their first official episode by discussing the first apps/websites they ever built and diving into interesting topics about default environments, Power Platform pipelines, Power Apps grid code components, and Power Pages Identity providers.

📅 Events & Webinars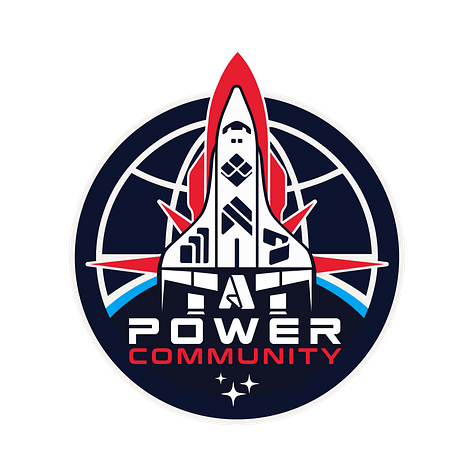 (📅 March 30th)
Power Community (formerly 365 Saturday) is back in Tel Aviv for the 2nd Dynamics Power conference on March 30th at the Microsoft Reactor.
(📅 April 28th-30th)
Establishing connection between people. As the rivers of Iberia established in the past and the evolution of technology does in the present, summit re-unites the Iberian community for better future.
(📅 May 19th-20th)
The Automation Summit 2023 will combine the Microsoft Power Automate & Power Apps Developer Bootcamp Live in London Paddington on 19th & 20th May 2023.
(📅 May 22nd-24th)
With 2500+ attendees, the European Collaboration Summit is the largest European conference focused on Modern Work and Microsoft 365, featuring topics such as Microsoft Teams, SharePoint, Business Apps and Power Platform. It hosts high ranking Microsoft executives, program managers and architects as speakers, as well as numerous Microsoft Regional Directors and Microsoft MVPs. With 75+ sponsors and exhibitors year after year, it features the largest Microsoft 365 – related expo in the world.
(📅 May 22nd-24th)
An Awesome Dynamics 365 and Power Platform Community Conference. Where brilliant minds meet, mingle & share.
(📅 June 20th-22nd)
The 2nd European Power Platform Conference (EPPC) will take place in Dublin, Ireland from June 20 – 22nd 2023. The European Power Platform Conference brings together the Microsoft Power Platform and Dynamics 365 Communities for 3 unrivalled days of in-person learning, connections, and inspiration.
(📅 June 22nd-24th)
The Dynamics 365 Community will be reunited on 22nd-24th of June in Brussels, Belgium for the Microsoft Customer Experience Summit.
(📅 August 5th)
This year Scottish Summit goes on tour! This year, the Scottish Summit will not take place in Scotland, but in Manchester! Don't miss this event since it will be a must-attend event!
(📅 September 15th-16th)
The Manchester Cloud Engineering M365 Summit will combine Cyber Security, A.I., Azure & Microsoft 365 Bootcamps Live in Manchester on 15th & 16th September 2023.
(📅 September 23rd)
Nordic Summit will be taking place as an in-person event on the 23rd of September 2023 in Copenhagen, Denmark.
(📅 October 3-5)
Get inspired by Microsoft's senior thought leaders, software engineers, and community experts who are focused on uniting humanity and technology. You'll also have the chance to hear from users that solve real business problems daily. Fantastic speakers are ready to share their insights on how to accelerate and transform your business with Power Platform.
💙 Out of the Blue
🤵🏻🦸🏻‍♀️🧭👩‍💻🚀 Microsoft announced that it's possible to boost conversations in Microsoft Power Virtual Agents & create text with a GPT model in AI Builder from now on! Read the blog for more info!
🦸🏻‍♀️👩‍💻🚀 New additions to Cards for Power Apps are available now! Make sure to check out the new updates in the blog post.
🚀 With Managed Environments enabled, you are now able to configure a maker welcome experience which enables you to link to your own company's Power Platform resource hub.
🤵🏻🦸🏻‍♀️👩‍💻🚀 In this blog, Harysh Menon shows how to simplify calendar management and be more productive using these Power Automate templates.
👩‍💻🚀 Administrators can take advantage of a new environment setting that ensures that all new cloud flows will be created in Dataverse solutions. This increases manageability and allows those cloud flows to take advantage of Dataverse-specific capabilities like connection references, environment variables, the Dataverse API, and solution-based application lifecycle management (ALM).
🦸🏻‍♀️👩‍💻🚀 11 new Independent Publisher connectors that were published in February 2023. Read about the connectors, learn about the talented publishers, and take a look at the connector files!
💡 Suggest content
Do you have a blog, YouTube channel or podcast that you want us to track, or do you know someone creating great content or community tools you think we should be aware of? Let us know about it!
We usually include links to content or tools updates announcements from the past week. If you see a great blog post or video, let us know one way or another!
You can find us on Twitter and LinkedIn.
🕺 About the "Persona icons"
🤵🏻 Business User
🦸🏻‍♀️ Maker
🧭 Decision Maker
👩‍💻 Developer / Architect
🚀 Admin / Center of Excellence
🛠️ Tools
📅 Events & Webinars