Discover more from Power Platform Weekly
Weekly newsletter with links to Power Platform related Microsoft and community resources. ✍ Curated by Carina M. Claesson, Daniel Laskewitz, Ed Gonzales and Magnus Gether Sørensen.
Over 4,000 subscribers
Power Platform Weekly - Issue #115
Public preview for "the new look" with Fluent UI in model-driven apps, Power Apps January 2023 Feature Update available, new registration link for the free BizApps Professional Skilling program.
Welcome to Power Platform Weekly!
Last week public preview of "the new look" with Fluent UI for model-driven apps was announced. Microsoft summarized what's new for Power Apps in the post What's new: Power Apps January 2023 Feature Update. In case you missed it, it's Low Code February!
Remember the A-Z Power Apps Tips Series from Hardit Bhatia in 2021? 😎 He is back with a 2023 edition, A-Z: Learn how to improve your Power Apps with 26 tips, again!!
A new Power Platform Challenge from Miguel Verweij was released last week, Challenge 014 | The Two Testers.
Two weeks ago we mentioned the FREE BizApps Professional Skilling program from Microsoft. There is now a registration link for the March cohort: https://aka.ms/BAPCohortMarch. This is for people who are looking for a career change and want to get started with Microsoft Business Applications. The team is also looking for guests, if you want to join as a guest, have a look at this post from Julie Yack.
Have a great week and thanks for reading!
---
📰 Articles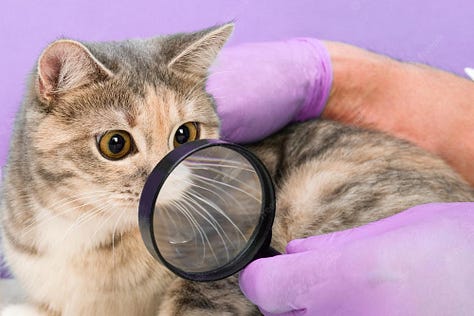 🦸🏻‍♀️ Matthew Devaney overcomes the delegation limitations of the Search function by calling a Power Automate Flow instead. Read the blog to see how.
🦸🏻‍♀️ You might have read a couple of approval flow blogs before. This one by Allan De Castro is the biggest we have seen yet. Take a look to see the entire capabilities of the out-of-the-box approval flows.
🦸🏻‍♀️ Ever had to read through a ton of CVs before? Ana Inés Urrutia shows us how generate summaries using the AI Builder.
Other articles
🚀 Tenant-Level Analytics in Power Platform Admin Center | For Power Apps and Power Automate by Priyesh Wagh
🦸🏻‍♀️ Add custom auto post in the model-driven apps timeline by Amey Holden
🦸🏻‍♀️ Changing Connections in Connection References on a Managed Solution by Mohamed Ashiq Faleel
🦸🏻‍♀️ How to use optional parameters of Dataverse Search in Power Automate Flow? by Inogic
🦸🏻‍♀️ AI Builder + Power Automate: identity information management by Ana Inés Urrutia
🚀 Setting up the CoE Starter Kit Part One: Get your Service User Ready! by Emma D'Arcy
👩‍💻 MSDyn365 Internals: Restricted state transitions by Mark Carrington
👩‍💻🛠️ SQL 4 CDS V7.1 Released by Mark Carrington
🦸🏻‍♀️ Dynamics 365 Sales release wave 1 2023 by Vivian Voss
🦸🏻‍♀️ 2023 Release Wave 1: D365 Sales Release Notes | Part 1 by Dian Taylor
🦸🏻‍♀️ How to default a SharePoint person column by Hardit Bhatia
🦸🏻‍♀️ There is a new sheriff in town by Alex Shlega
🦸🏻‍♀️ Power Platform Wave Reflections with ChatGPT by Carina M. Claesson
🦸🏻‍♀️ Omnichannel for Customer Service – "internal" chat by Neil Parkhurst
📺 Videos
🎙️ Podcasts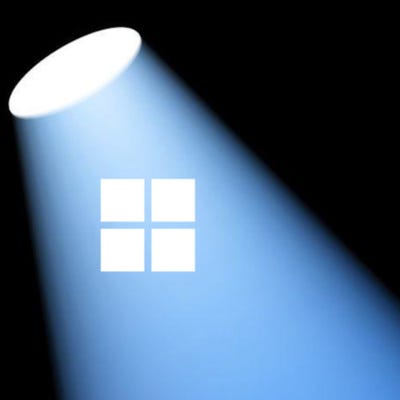 🧭 Ana Inés Urrutia de Souza, Microsoft MVP, and D365 Human Resources Practice Lead shares her life experiences within the community and why she got involved.
🧭 Alexander and Heini go through a bunch of Power BI and Azure news and have a chat about last-mile analytics and the fallacies of data-driven analytics.
🦸🏻‍♀️ Today's guest is Rishona Elijah, a Microsoft MVP (Business Applications) and Microsoft Certified Trainer who works as a Power Platform Trainer and Evangelist at Barhead Solutions in Sydney, Australia. She spends most of her time running training sessions and delivering events around Power Platform to business users to show them what they can achieve with this technology.
📅 Events & Webinars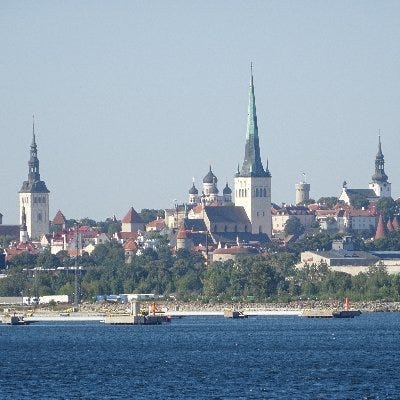 Cloud Technology Townhall Tallinn 2023
(📅 February 10th)
On the 10th of February 2023, Tallinn will host its very first Microsoft Cloud Technology Townhall. Bringing in inspiration, knowledge about possibilities and solutions within the Power Platform, Dynamics 365, Microsoft 365, and Azure. 
Manage Power Platform and Azure deployments with GitHub
(📅 February 14th)
Join the experts at Microsoft in a discussion on how to manage a practice of fusion development leveraging both Application Lifecycle Management (ALM) and GitHub.
Powerful Devs 2023
(📅 February 15th)
The Powerful Devs Conference will highlight how developers can leverage the Power Platform to build applications faster and with far less effort. Connect with industry recognized ProDev influencers, Microsoft Cloud Advocates, trusted and diverse community leaders, and members of the Power Platform Team.
Iberian Technology Summit
(📅 April 28th-30th)
Establishing connection between people. As the rivers of Iberia established in the past and the evolution of technology does in the present, summit re-unites the Iberian community for better future.
European Collaboration Summit
(📅 May 22nd-24th)
With 2500+ attendees, the European Collaboration Summit is the largest European conference focused on Modern Work and Microsoft 365, featuring topics such as Microsoft Teams, SharePoint, Business Apps and Power Platform. It hosts high ranking Microsoft executives, program managers and architects as speakers, as well as numerous Microsoft Regional Directors and Microsoft MVPs. With 75+ sponsors and exhibitors year after year, it features the largest Microsoft 365 – related expo in the world.
Dynamics Minds
(📅 May 22nd-24th)
An Awesome Dynamics 365 and Power Platform Community Conference. Where brilliant minds meet, mingle & share.
European Power Platform Conference
(📅 June 20th-22nd)
The 2nd European Power Platform Conference (EPPC) will take place in Dublin, Ireland from June 20 – 22nd 2023. The European Power Platform Conference brings together the Microsoft Power Platform and Dynamics 365 Communities for 3 unrivalled days of in-person learning, connections, and inspiration.
Scottish Summit 2023 (On Tour)
(📅 August 5th)
This year Scottish Summit goes on tour! This year, the Scottish Summit will not take place in Scotland, but in Manchester! Don't miss this event since it will be a must-attend event!
Nordic Summit
(📅 September 23rd)
Nordic Summit will be taking place as an in-person event on the 23rd of September 2023 in Copenhagen, Denmark.
Microsoft Power Platform Conference
(📅 October 3-5)
Get inspired by Microsoft's senior thought leaders, software engineers, and community experts who are focused on uniting humanity and technology. You'll also have the chance to hear from users that solve real business problems daily. Fantastic speakers are ready to share their insights on how to accelerate and transform your business with Power Platform.
💙 Out of the Blue
🤵🏻🦸🏻‍♀️👩‍💻🚀 What's new: Power Apps January 2023 Feature Update
Welcome to the Power Apps monthly feature update! Read this blog to see a summary of all the features, documentation updates, videos etc that came out in the past month!
🤵🏻🦸🏻‍♀️👩‍💻🚀 The new look for model driven Power Apps is available now in preview
Microsoft announced the public preview of the new model driven app experience and provided an update on new controls coming to canvas apps in the spring timeframe. Read the blog for more info!
👩‍💻🚀 Manage your Power Automate Desktop flows using Web APIs
This post is a walkthrough of how you can use the Web API capabilities of Power Automate to manage the Power Automate Desktop flows.
🤵🏻🦸🏻‍♀️👩‍💻🚀 January 2023 update of Power Automate for desktop
Power Automate for desktop comes with new additions in 2023 January's release, including the availability of more SharePoint connector actions in preview and the introduction of text-based selectors.
🤵🏻🦸🏻‍♀️👩‍💻🚀 Meet the developers combining Power Platform and Azure to go faster
Software developers around the world are embracing low-code as a powerful part of their toolkit — they look at Microsoft Power Platform as the next layer of abstraction that reduces repeated work, adds to their skill set, and lets them focus their coding energy on the problems that matter most. The increased level of productivity is also changing the way these developers work with their users — as fusion teams creating a much more active and rewarding environment for building impactful solutions faster than ever before.
🦸🏻‍♀️👩‍💻🚀 Power BI Datamart – January 2023 Feature Summary
This month, the Power BI Datamart team added a variety of new features based on your votes on ideas.powerbi.com. There's more to explore, as well as a sneak peek of what's coming soon, so please read on!
💡 Suggest content
Do you have a blog, YouTube channel or podcast that you want us to track or do you know someone creating great content or community tools you think we should be aware of? Let us know about it!
We usually include links to content or tools updates announcements from the past week. If you see a really great blog post or video, let us know one way or another!
You can find us on Twitter and LinkedIn.
🕺 About the "Persona icons"
🤵🏻 Business User
🦸🏻‍♀️ Maker
🧭 Decision Maker
👩‍💻 Developer / Architect
🚀 Admin / Center of Excellence
🛠️ Tools
📅 Events & Webinars