Discover more from Power Platform Weekly
Weekly newsletter with links to Power Platform related Microsoft and community resources. ✍ Curated by Carina M. Claesson, Daniel Laskewitz, Ed Gonzales and Magnus Gether Sørensen.
Over 4,000 subscribers
Power Platform Weekly - Issue #114
2023 Release Wave 1 Release Plans are available!
Welcome to Power Platform Weekly!
Last week the 2023 Release Wave 1 Release Plans were made available, accompanied by a wave highlights video from Microsoft and a dedicated blog post. Remember that there is also a new place to explore what's coming, Release Planner.
Improvements and more capabilities for working with Developer environments were presented last week and the general availability of IP based cookie binding in Dataverse was announced. Power Pages Data workspace in Solutions was announced.
The Power BI Report Server January 2023 Feature Summary was presented. New and updated Verified Connectors in December were highlighted.
A new version of the (community) documentation tool PowerDocu is now available, PowerDocu 1.1.0 just released.
Have a great week and thanks for reading!
---
🌊 Wave Summaries
Something to look forward to in 2023 Release Wave 1 by Jukka Niiranen
Top 8 things from Power Platform 2023 release wave 1 by Oleksandr Olashyn
Release wave time for the Power Platform again! by Ben den Blanken
D365 Marketing Chat With Amey Holden – Discussing Marketing Features from Wave 1 2023 by Megan V. Walker and Amey Holden
New Power Platform features: Wave 1 2023 release wave by Rishona Elijah
Dynamics 365 Marketing release wave 1 2023 by Vivian Voss
Power Platform 2023 Release Wave 1… New Features Incoming! by Lewis Babytt
Initial thoughts on 2023 Release Wave 1 by Tuomas Anto
Dynamics CE Release wave 1 2023 by Wilmer Alcivar
Power Platform 2023 Release Wave 1 Highlights by Heidi Neuhauser
2023 Release Wave 1 plans: what's new? by Adrià Ariste
Wave 1 Top 10 Power Platform, Top 10 Dynamics 365 (videos) by Lisa Crosbie
2023 Release Wave 1 Highlights by Carina M. Claesson
Other Top picks
My 3 picks from 2023 Release Wave 1 (tweets) by Natraj Yegnaraman
Top 4 goodies coming out soon! (LinkedIn post) from Victor Dantas
Allan De Castro's favorites (LinkedIn post) from Allan De Castro
📰 Articles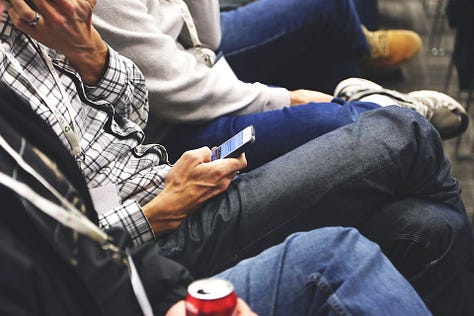 🦸🏻‍♀️ David Uhlmann solves the issue of running the same Power Automate Desktop flow on multiple virtual machines. The solution shown here should only be used as a last "resort" if you can't or don't want to replace the corresponding solution with a newer application that has an API.
🦸🏻‍♀️ Megan V. Walker attempts to keep users on your website that serves free content, while still capturing as much information about them as possible. This is done by automatically filling in the fields you know using JavaScript.
🦸🏻‍♀️ Amey Holden shows us how you can use Power Automate to transform events form Real-time Dynamics 365 Marketing Journeys into activities.
Other articles
🦸🏻‍♀️ When your Dataverse Environment doesn't show up in the maker portal by Sara Lagerquist
🦸🏻‍♀️ Know if a user is using Desktop or Mobile by Hardit Bhatia
🦸🏻‍♀️ D365HR: Candidate Communication and Meetings by Ana Inés Urrutia
👩‍💻 MSDyn365 Internals: Read-only Sales entities by Mark Carrington
🦸🏻‍♀️ Schedule weekly email with Quote Details and hyperlink | Part 2 by Dian Taylor
👩‍💻 Synapse - SQL Admin by Joe Gill
🦸🏻‍♀️ Tracked Properties in Power Automate Flow Step by Priyesh Wagh
🦸🏻‍♀️ Exploring Power Apps Ideas (PREVIEW) feature in Canvas App Designer by Inogic
📺 Videos
🎙️ Podcasts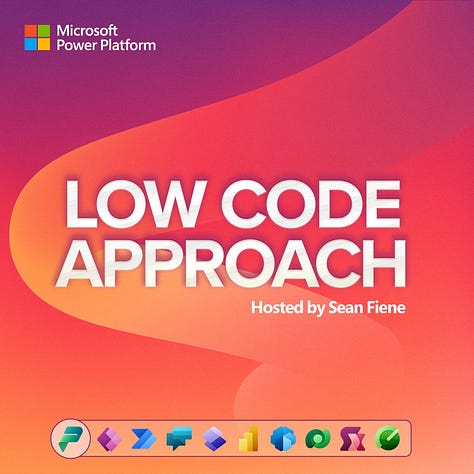 🚀 Establishing a community around technology is paramount to help users learn and grow as well as enabling organizations to increase adoption and define best practices. Learn from Andrew Gaskins, Global Power Platform Lead, leader of the Power Platform Admin User Group, and all-around amazing person, how communities build inclusion, how to build your own Microsoft Power Platform community and how to get involved in existing communities. 
🧭 John & Jason review the Microsoft Power BI 2023 release wave 1 plan that covers the roadmap from April to September of 2023.
🤵🏻 Garry and Kevin are joined this week to talk Viva Connections with Anoop Tatti, covering what Viva Connections is, why you would use it and how you can build it out with the usual distractions along the way!
📅 Events & Webinars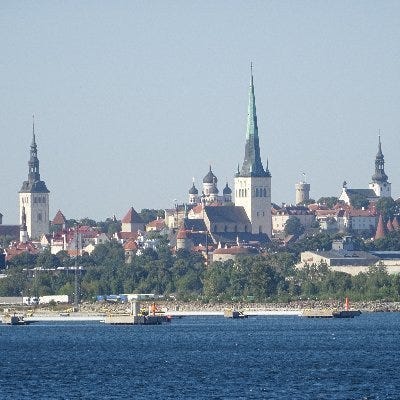 Cloud Technology Townhall Tallinn 2023
(📅 February 10th)
On the 10th of February 2023, Tallinn will host its very first Microsoft Cloud Technology Townhall. Bringing in inspiration, knowledge about possibilities and solutions within the Power Platform, Dynamics 365, Microsoft 365, and Azure. 
Manage Power Platform and Azure deployments with GitHub
(📅 February 14th)
Join the experts at Microsoft in a discussion on how to manage a practice of fusion development leveraging both Application Lifecycle Management (ALM) and GitHub.
Powerful Devs 2023
(📅 February 15th)
The Powerful Devs Conference will highlight how developers can leverage the Power Platform to build applications faster and with far less effort. Connect with industry recognized ProDev influencers, Microsoft Cloud Advocates, trusted and diverse community leaders, and members of the Power Platform Team.
Iberian Technology Summit
(📅 April 28th-30th)
Establishing connection between people. As the rivers of Iberia established in the past and the evolution of technology does in the present, summit re-unites the Iberian community for better future.
European Collaboration Summit
(📅 May 22nd-24th)
With 2500+ attendees, the European Collaboration Summit is the largest European conference focused on Modern Work and Microsoft 365, featuring topics such as Microsoft Teams, SharePoint, Business Apps and Power Platform. It hosts high ranking Microsoft executives, program managers and architects as speakers, as well as numerous Microsoft Regional Directors and Microsoft MVPs. With 75+ sponsors and exhibitors year after year, it features the largest Microsoft 365 – related expo in the world.
Dynamics Minds
(📅 May 22nd-24th)
An Awesome Dynamics 365 and Power Platform Community Conference. Where brilliant minds meet, mingle & share.
European Power Platform Conference
(📅 June 20th-22nd)
The 2nd European Power Platform Conference (EPPC) will take place in Dublin, Ireland from June 20 – 22nd 2023. The European Power Platform Conference brings together the Microsoft Power Platform and Dynamics 365 Communities for 3 unrivalled days of in-person learning, connections, and inspiration.
Nordic Summit
(📅 September 23rd)
Nordic Summit will be taking place as an in-person event on the 23rd of September 2023 in Copenhagen, Denmark.
Microsoft Power Platform Conference
(📅 October 3-5)
Get inspired by Microsoft's senior thought leaders, software engineers, and community experts who are focused on uniting humanity and technology. You'll also have the chance to hear from users that solve real business problems daily. Fantastic speakers are ready to share their insights on how to accelerate and transform your business with Power Platform.
💙 Out of the Blue
🤵🏻🦸🏻‍♀️🧭👩‍💻🚀 2023 release wave 1 plans for Microsoft Dynamics 365 and Power Platform now available
On January 25, 2023, Microsoft published the 2023 release wave 1 plans for Microsoft Dynamics 365 and Microsoft Power Platform, a compilation of new capabilities planned to be released between April 2023 and September 2023.
🤵🏻🦸🏻‍♀️👩‍💻🚀 Making Dataverse available for all makers
Working with Dataverse is now becoming easier with a 'Developer environment' that comes with premium capabilities, without any additional cost. You can work on Power Platform using Dataverse for building applications where now you can work with relationship modeling in Canvas applications, leverage Model driven applications, build virtual tables, Power FX, formula columns, ALM and much more.
🤵🏻🦸🏻‍♀️🧭👩‍💻 Microsoft named a Leader in 2023 Gartner® Magic Quadrant™ for Enterprise Low-Code Application Platforms
Microsoft is named a Leader in 2023 Gartner® Magic Quadrant™ for Enterprise Low-Code Application Platforms for the fourth consecutive time. Check out the blog to see the full report!
👩‍💻🚀 Announcing backup and restore improvements for large datasets near the size limit
In August 2021, Microsoft announced general availability (GA) of backup and restore for large datasets. But thanks to the latest improvements, you can now even restore a backup file when the dataset size is near the SKU limitation. You no longer need to be concerned that size limits impact restorability.
🤵🏻🦸🏻‍♀️👩‍💻🚀 Announcing – Embed your Power BI organizational apps in Microsoft Teams Channels and Meetings
You can now embed entire Power BI organizational apps in Microsoft Teams tabs. Until now, this has been one of the top feature requests for Power BI integration with Microsoft Teams. It helps teams and organization put the full Power BI org app experiences directly where people work every day. By adding Org apps in channels and meetings, you enable everyone to access the data they need.
🤵🏻🦸🏻‍♀️👩‍💻🚀 Power Pages Data workspace is now solution aware
All tables, columns, forms, and views created or edited in Data workspace can be added to an unmanaged solution. Newly created tables and columns will get the prefix of selected solutions' publisher. This will enable makers to contextually follow Application Lifecycle Management (ALM) best practices while working with Dataverse tables, columns, forms, and views within Power Pages Data workspace.
🤵🏻🦸🏻‍♀️👩‍💻🚀 IP based cookie binding in Dataverse is Generally Available
Microsoft announced that IP based cookie binding in Dataverse is Generally Available (GA) for all customers now. This security feature will allow the administrators to safeguard Dataverse platform by blocking the cookie replay attack.
🤵🏻🦸🏻‍♀️🧭👩‍💻🚀 13 New Verified Connectors and 12 Updates released in December 2022
In December, Microsoft launched thirteen new verified connectors and twelve updates from different service owners. These connectors have solutions and tools for Business Management, Sales and CRM, Marketing, Content and Files, Productivity, Communication and much more. You can view all the details and highlights below.
🤵🏻🦸🏻‍♀️👩‍💻 Building Multi-language Reports for Power BI in 2023
It just got easier to create multi-language reports for Power BI. This is the result of several new enhancements to Power BI which simplify the process of localization and adding support for secondary languages. In this blog, you will find more info about these enhancements, but also guidance on how to build multi-language reports.
🤵🏻🦸🏻‍♀️👩‍💻🚀 Power BI Report Server January 2023 Feature Summary
This release has fun and exciting updates to features like the Report Server web portal, Modeling, and Reporting. Please read on for all the details, and feel free to leave your thoughts in the comments under the blog post.
🤵🏻🦸🏻‍♀️👩‍💻 Your ultimate email sentiment analysis solution!
When you receive a negative message about your business, you'd probably want to address it as quickly as possible to reduce customer stress and maintain customer loyalty. In this blog, Microsoft shows of an email sentiment analysis solution. It's built by using Power Automate & AI Builder.
💡 Suggest content
Do you have a blog, YouTube channel or podcast that you want us to track or do you know someone creating great content or community tools you think we should be aware of? Let us know about it!
We usually include links to content or tools updates announcements from the past week. If you see a really great blog post or video, let us know one way or another!
You can find us on Twitter and LinkedIn.
🕺 About the "Persona icons"
🤵🏻 Business User
🦸🏻‍♀️ Maker
🧭 Decision Maker
👩‍💻 Developer / Architect
🚀 Admin / Center of Excellence
🛠️ Tools
📅 Events & Webinars