Discover more from Power Platform Weekly
Weekly newsletter with links to Power Platform related Microsoft and community resources. ✍ Curated by Carina M. Claesson, Daniel Laskewitz, Ed Gonzales and Magnus Gether Sørensen.
Over 4,000 subscribers
Power Platform Weekly - Issue #113
Published a bit early... here's the FULL edition!
Welcome to Power Platform Weekly!
This is our second issue on Substack. As some of you might have noticed, we published this issue a bit early by mistake, sorry for the inconvenience. Thank you to our kind supporters on Twitter, Guido Preite, Raphael Pothin and Nick Doelman to mention a few.
Last week the On-premises data gateway December release was announced.
Scott Sewell announced a new video series about #AzureSynapseLink and #Dataverse - Better Together.
Microsoft for Human Resources in a day by Ana Inés Urrutia - waitlist available!
You can now find Power Platform Connector content on the M365 Community YT channel. Announced by Jocelyn Panchal.
Did you notice there is a new LinkedIn course Exam Tips: Power Platform Fundamentals (PL-900) from April Dunnam.
Do you know someone with a non-technical background who might be interested in a career switch? Tell them there is a new FREE BizApps Professional Skilling program from Microsoft. Trainers include the BizApps experts/MVPs Julie Yack, Ritika Agarwal and Britta Rekstad. Stay tuned for more information how to register for upcoming cohorts. We'll keep you updated!
You can now interact with us right here, please let us know what you think of the newsletter in a comment to this issue.
Have a great week and thanks for reading!
---
📰 Articles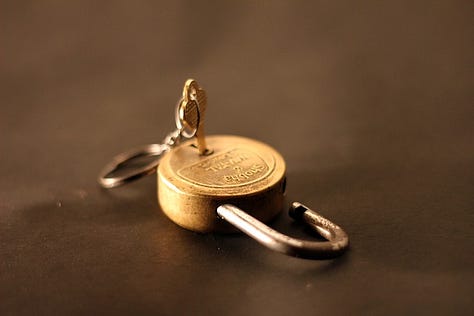 👩‍💻🦸🏻‍♀️ David Rivard shows how to use C# 11 features in your plugins. This is despite the limitation of .NET Framework 4.6.2. Use PolySharp today and unlock some much needed features!
🦸🏻‍♀️ A workflow for leave and absence requests within Dynamics 365 Human Resources can automate the process of submitting, approving, and tracking employee leave requests. Ana Inés Urrutia shows us how this works.
🦸🏻‍♀️Creating and using signatures in Dataverse is nothing new. Still, a ton of emails are sent out from Dataverse without them. Amey Holden shows us a way of inserting user signatures into emails.
Other articles
🦸🏻‍♀️ Dataverse Virtual Table Creation Wizard (preview) by Stefano Demiliani
🦸🏻‍♀️ How to create responsive Power Apps! by Hardit Bhatia
🦸🏻‍♀️ Power Fx Columns in Dataverse by Lewis Baybutt
🦸🏻‍♀️ Which business applications cert is for you? by Julie Yack
🦸🏻‍♀️ Omnichannel for Customer Service – Rejecting or missing notifications by Neil Parkhurst
🧭🦸🏻‍♀️👩‍💻 Technical debt and Dynamics 365 solution architecture by Joris Poelmans
🦸🏻‍♀️ Dynamics 365 Project Operations: Approving time entries using the Project Approver Admin role by Antti Pajunen
🦸🏻‍♀️ An overview of Power Apps Cards by Inogic
🦸🏻‍♀️ Using Predictive Lead Scoring in Dynamics 365 Marketing by Jesper Osgaard
🦸🏻‍♀️ How To Make A Power Apps Auto-Width Label by Matthew Devaney
🦸🏻‍♀️ AI + Microsoft: The Future of HR by Ana Inés Urrutia
📺 Videos
🎙️ Podcasts
🦸🏻‍♀️ In this episode, we are delighted to host our newest Microsoft MVP, Heidi Jordan, to talk to us about her experience and approach to business process automation. She shares with us how she addresses business needs, the tools she uses, and how she transforms the requirements into a world-class automated application.
🧭 Prioritize, analyze, and automate business processes faster and more effectively with updates to Power Automate. Get end-to-end visibility over automation projects that will yield the best financial return for your organization with the Automation Kit. Locate bottlenecks and inefficiencies in existing processes, and take corrective action with the Minit desktop app and process advisor. See how to automate more business processes with deeper SAP integration.
Ashvini Sharma, Partner GPM from the Power Automate engineering team, joins Jeremy Chapman to walk through the latest updates.
👩‍💻 Ben and Scott talk about the continued fallout from the Rackspace ransomware attack as well as some other recent hacks from LastPass and CircleCI. Then they get into their topic of the day – Azure DevOps or GitHub and which one they prefer for different tasks.
📅 Events & Webinars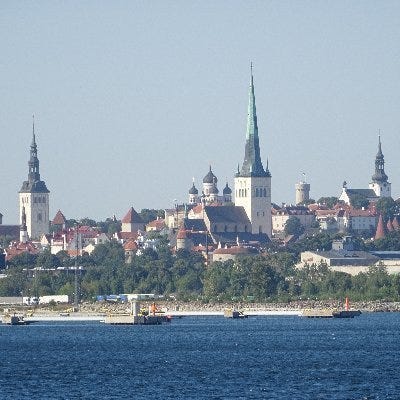 Cloud Technology Townhall Tallinn 2023
(📅 February 10th)
On the 10th of February 2023, Tallinn will host its very first Microsoft Cloud Technology Townhall. Bringing in inspiration, knowledge about possibilities and solutions within the Power Platform, Dynamics 365, Microsoft 365, and Azure. 
Manage Power Platform and Azure deployments with GitHub
(📅 February 14th)
Join the experts at Microsoft in a discussion on how to manage a practice of fusion development leveraging both Application Lifecycle Management (ALM) and GitHub.
Powerful Devs 2023
(📅 February 15th)
The Powerful Devs Conference will highlight how developers can leverage the Power Platform to build applications faster and with far less effort. Connect with industry recognized ProDev influencers, Microsoft Cloud Advocates, trusted and diverse community leaders, and members of the Power Platform Team.
Iberian Technology Summit
(📅 April 28th-30th)
Establishing connection between people. As the rivers of Iberia established in the past and the evolution of technology does in the present, summit re-unites the Iberian community for better future.
European Collaboration Summit
(📅 May 22nd-24th)
With 2500+ attendees, the European Collaboration Summit is the largest European conference focused on Modern Work and Microsoft 365, featuring topics such as Microsoft Teams, SharePoint, Business Apps and Power Platform. It hosts high ranking Microsoft executives, program managers and architects as speakers, as well as numerous Microsoft Regional Directors and Microsoft MVPs. With 75+ sponsors and exhibitors year after year, it features the largest Microsoft 365 – related expo in the world.
Dynamics Minds
(📅 May 22nd-24th)
An Awesome Dynamics 365 and Power Platform Community Conference. Where brilliant minds meet, mingle & share.
European Power Platform Conference
(📅 June 20th-22nd)
The 2nd European Power Platform Conference (EPPC) will take place in Dublin, Ireland from June 20 – 22nd 2023. The European Power Platform Conference brings together the Microsoft Power Platform and Dynamics 365 Communities for 3 unrivalled days of in-person learning, connections, and inspiration.
Nordic Summit
(📅 September 23rd)
Nordic Summit will be taking place as an in-person event on the 23rd of September 2023 in Copenhagen, Denmark.
Microsoft Power Platform Conference
(📅 October 3-5)
Come and get inspired by Microsoft's senior thought leaders, software engineers, and community experts who are focused on uniting humanity and technology. You'll also have the chance to hear from users that solve real business problems daily. Fantastic speakers are ready to share their insights on how to accelerate and transform your business with Power Platform.
💙 Out of the Blue
🤵🏻🦸🏻‍♀️👩‍💻 Power Automate helps you transform faster than ever before
Now your organizations can use Power Automate to more easily identify, prioritize, build and measure the return on investment for these automations. In the blog, you can also watch a Microsoft Mechanics walkthrough to learn about the latest innovations that were made to help scale automation across your enterprise.
🤵🏻🦸🏻‍♀️👩‍💻 Announcing Connected Excel Tables from Power BI (Public Preview)
This feature allows users to export an Excel table from a Power BI report and keep that table connected to Power BI by refreshing it in the Excel grid.
🚀 Announcing My workspace governance improvement (Public Preview)
Announcing Public Preview of new My workspace governance features that address some of the pain points of governing My workspaces for Power BI Service Admins.
👩‍💻🚀 Announcing the Public Preview of Power BI Dataset Scale-Out
Today, the public preview of Power BI Dataset Scale-Out is out, a dataset feature enabling enterprise customers to support large-scale Power BI solutions without any additional administrative overhead or infrastructure complexity.
🚀 On-premises data gateway December release
There is a new version of the on-premises data gateway out. There are no release notes, so we will have to guess which updates there are. Download links are available in the blog post!
💡 Suggest content
Do you have a blog, YouTube channel or podcast that you want us to track or do you know someone creating great content or community tools you think we should be aware of? Let us know about it!
We usually include links to content or tools updates announcements from the past week. If you see a really great blog post or video, let us know one way or another!
You can find us on Twitter and LinkedIn.
🕺 About the "Persona icons"
🤵🏻 Business User
🦸🏻‍♀️ Maker
🧭 Decision Maker
👩‍💻 Developer / Architect
🚀 Admin / Center of Excellence
🛠️ Tools
📅 Events & Webinars