Discover more from Power Platform Weekly
Weekly newsletter with links to Power Platform related Microsoft and community resources. ✍ Curated by Carina M. Claesson, Daniel Laskewitz, Ed Gonzales and Magnus Gether Sørensen.
Over 4,000 subscribers
Power Platform Weekly - Issue #111
Welcome to Power Platform Weekly!
Last week the Power BI December 2022 Feature Summary was presented and the November update for Power Platform Build Tools was announced.
Best Practice for Power Platform Build Tools for Azure DevOps was described.
November bought us 10 New Verified Connectors and 16 Updates.
Thanks for reading and have a great week!
---
📰 Articles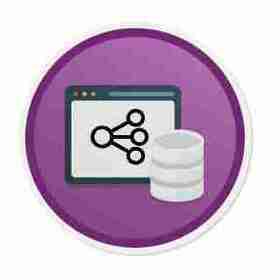 👩‍💻 Custom APIs in Dataverse is a great way to build your own API messages to run complex business operations in a single API. Wilmer Alcivar shows a detailed example of calling a Custom API from Power Pages.
🦸🏻‍♀️ Custom functions are a great way to make code reusable in Power Apps. By also leveraging Power Apps component libraries we can use the same code across apps in the environment. Luise Freese leads the way.
👩‍💻 Temmy Wahyu Raharjo has earlier showed us how to set up Azure DevOps Pipelines for Web Resources. In this article, we will learn how to set up the pipelines, but for plugins (backend customization).
Other articles
🦸🏻‍♀️ Filter Lists To Display In D365 Marketing Emails by Megan V. Walker
🦸🏻‍♀️ Change The Alignment Of Sections In Your Emails For Mobile by Megan V. Walker
🚀 Synapse Link for Dataverse Security by Joe Gill
🦸🏻‍♀️🛠️ Creator Kit – November Update by Angelo Gulisano
🦸🏻‍♀️ Power Automate: Translate case management requests by Ana Inés Urrutia
🦸🏻‍♀️ Adding Missing Tables to Modern Advanced Find Experience by Joe Griffin
🦸🏻‍♀️ Hidden treasures: Use Excel data types from Power BI by Stefan Strube
📺 Videos
🎙️ Podcasts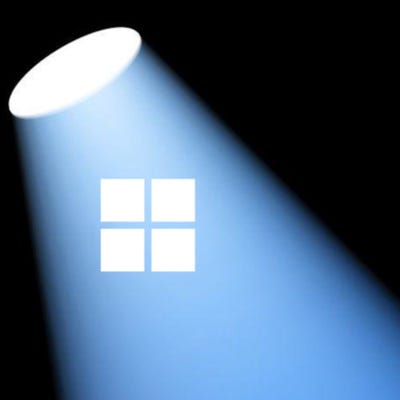 Microsoft Spotlight hosts are joined by Edyta Gorzon who is the Product Manager at Staffbase. Edyta shares her story on how to become a Microsoft MVP through her community activities. 
Does BI "require" a Figma design system? We have talked in bunches about wireframing, but honestly how much of our time needs to be devoted to design tools? The guys discuss just that.
This week we jump into the Dynamics 365 Marketing module to talk at a high level about the capabilities Marketing brings to the table. We focus specifically on the outbound features and customer journeys, which allow organizations to set up automated marketing plans that customers progress through by time or action.
📅 Events & Webinars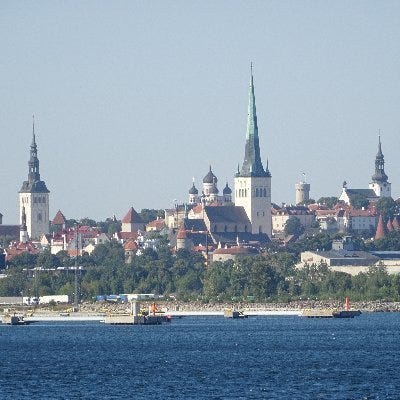 Cloud Technology Townhall Tallinn 2023
(📅 February 10th)
On the 10th of February 2023, Tallinn will host its very first Microsoft Cloud Technology Townhall. Bringing in inspiration, knowledge about possibilities and solutions within the Power Platform, Dynamics 365, Microsoft 365, and Azure. 
Iberian Technology Summit
(📅 April 28th-30th)
Establishing connection between people. As the rivers of Iberia established in the past and the evolution of technology does in the present, summit re-unites the Iberian community for better future.
European Collaboration Summit
(📅 May 22nd-24th)
With 2500+ attendees, the European Collaboration Summit is the largest European conference focused on Modern Work and Microsoft 365, featuring topics such as Microsoft Teams, SharePoint, Business Apps and Power Platform. It hosts high ranking Microsoft executives, program managers and architects as speakers, as well as numerous Microsoft Regional Directors and Microsoft MVPs. With 75+ sponsors and exhibitors year after year, it features the largest Microsoft 365 – related expo in the world.
Dynamics Minds
(📅 May 22nd-24th)
An Awesome Dynamics 365 and Power Platform Community Conference. Where brilliant minds meet, mingle & share.
European Power Platform Conference
(📅 June 20th-22nd)
The 2nd European Power Platform Conference (EPPC) will take place in Dublin, Ireland from June 20 – 22nd 2023. The European Power Platform Conference brings together the Microsoft Power Platform and Dynamics 365 Communities for 3 unrivalled days of in-person learning, connections, and inspiration.
Nordic Summit
(📅 September 23rd)
Nordic Summit will be taking place as an in-person event on the 23rd of September 2023 in Copenhagen, Denmark.
💙 Out of the Blue
👩‍💻🚀 Power Platform build tools and Azure DevOps
There have been a lot of requests to clarify best practices for using Power Platform Build Tools (PP.BT) for Azure DevOps. In this blog post, there are a bunch of them summarized!
👩‍💻🚀 Power Platform Developer Tools November update
The November update is here for Power Platform CLI, Azure DevOps, and GitHub actions. Once again, this month's update has some great new features available. Read this blog for all the details!
🤵🏻🦸🏻‍♀️👩‍💻🚀 Power BI December 2022 Feature Summary
Welcome to the December 2022 update! This month, a variety of new DAX functions have been added, as well as updated slicer type formatting, and Metrics are added to the Windows app. There is more to explore, so please read on!
🤵🏻🦸🏻‍♀️👩‍💻🚀Protecting Data with Dataverse Part 2: Security from Internal Threats (Users)
In this second part of the blog series "Protecting Data with Dataverse", it's all about protecting data from internal threats (users)!
🦸🏻‍♀️👩‍💻🚀 10 New Verified Connectors and 16 Updates released in November 2022
10 new verified connectors and 16 updates have landed in November 2022. Read the post to learn more about the capabilities of these services.
💡 Suggest content
Do you have a blog, YouTube channel or podcast that you want us to track or do you know someone creating great content or community tools you think we should be aware of? Let us know about it!
We usually include links to content or tools updates announcements from the past week. If you see a really great blog post or video, let us know one way or another!
You can find us on Twitter and LinkedIn.
🕺 Personas
🤵🏻 Business User
🦸🏻‍♀️ Maker
🧭 Decision Maker
👩‍💻 Developer / Architect
🚀 Admin / Center of Excellence
🛠️ Tools
📅 Events & Webinars