Discover more from Power Platform Weekly
Weekly newsletter with links to Power Platform related Microsoft and community resources. ✍ Curated by Carina M. Claesson, Daniel Laskewitz, Ed Gonzales and Magnus Gether Sørensen.
Over 4,000 subscribers
Power Platform Weekly - Issue #110
Welcome to Power Platform Weekly!
Last week deployment automation with pipelines in Power Platform (for Managed Environments) was announced. Read more in MS Learn/Docs, Overview of Power Platform pipelines.
The Center of Excellence Starter Kit December release was announced last week. With new capabilities to govern Power Virtual Agents, there was also a dedicated post about CoE Starter Kit 💙Power Virtual Agents.
November brought us 13 new Independent Publisher Connectors.
Join the waitlist for Microsoft for Human Resources in a Day by Ana Inés Urrutia!
Don't miss Laura Webb's Christmas Tech Trump Cards Collection, you could be a part of it!
Thanks for reading and have a great week!
---
📰 Articles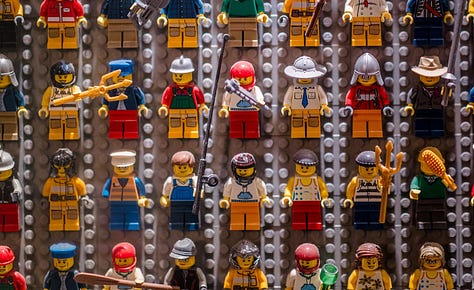 🦸🏻‍♀️ Microsoft Graph toolkit is amazing, but unfortunately not available for Power Apps. Luise Freese will show you how to fix that with her People-Picker component.
🦸🏻‍♀️ Matthew Devaney shows us a great use case for using Power Automate Desktop. Read here how to integrate to AS400 - IBM iSeries from the 1980s.
👩‍💻🦸🏻‍♀️🚀🛠️ This month, we are celebrating the 10th birthday of the XrmToolBox! In Tanguy Touzard's own words, It's a huge milestone for this application which has been for many years, and still to this day, the day-to-day utility application for Microsoft Power Apps and Dynamics 365 consultants, administrators and developers.
Other Articles
🦸🏻‍♀️ Power Virtual Agents: Creating Basic Cards with Power Fx by Dian Taylor
🦸🏻‍♀️ Capturing UTM Parameters Via D365 Marketing Form Submissions by Megan V. Walker
🦸🏻‍♀️ Onboard employees with Power Automate by Ana Inés Urrutia
🦸🏻‍♀️ External scheduling in Project Operations by Antti Pajunen
🦸🏻‍♀️ Notify a Task is complete inside your Model-Driven App by Ben Den Blanken
👩‍💻🦸🏻‍♀️ Default Power Platform environment and Sharepoint by Alex Shlega
🦸🏻‍♀️ Delegate the Mailbox Approval Process To Whom It May Concern by Stefan Strube
👩‍💻 Use of async-await in virtual PCF control by Inogic
👩‍💻 Learn how to deploy web resources with Azure DevOps Pipeline by Temmy Wahyu Raharjo
📺 Videos
Pipelines for Power Platform - Power CAT Live
🎙️ Podcasts
Build app experiences and automate everyday tasks and processes in Power Platform with the Managed Environments capability for easier, proactive governance.
Emma talks about the area of technology within the Power Platform team that she is responsible for and how design got involved with Power Apps. She also chats about how fusion teams became more involved in the whole app lifecycle creation, as well as how co-authoring is going to be key to accelerating app development for app developers.
Magnus Gether Sørensen, a Dynamics 365 Field Service expert at Delegate in Denmark, shares some of the Field Service projects he has worked on, as well as the interesting challenges that his customers have encountered using the application.
📅 Events & Webinars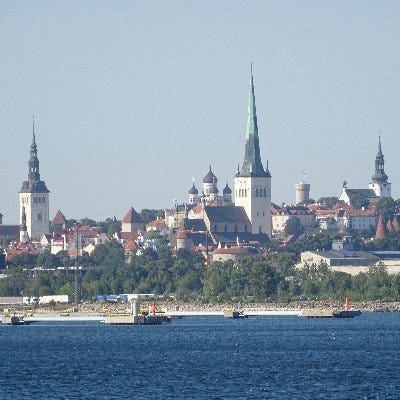 Cloud Technology Townhall Tallinn 2023
(📅 February 10th)
On the 10th of February 2023, Tallinn will host its very first Microsoft Cloud Technology Townhall. Bringing in inspiration, knowledge about possibilities and solutions within the Power Platform, Dynamics 365, Microsoft 365, and Azure. 
Iberian Technology Summit
(📅 April 28th-30th)
Establishing connection between people. As the rivers of Iberia established in the past and the evolution of technology does in the present, summit re-unites the Iberian community for better future.
European Collaboration Summit
(📅 May 22nd-24th)
With 2500+ attendees, the European Collaboration Summit is the largest European conference focused on Modern Work and Microsoft 365, featuring topics such as Microsoft Teams, SharePoint, Business Apps and Power Platform. It hosts high ranking Microsoft executives, program managers and architects as speakers, as well as numerous Microsoft Regional Directors and Microsoft MVPs. With 75+ sponsors and exhibitors year after year, it features the largest Microsoft 365 – related expo in the world.
Dynamics Minds
(📅 May 22nd-24th)
An Awesome Dynamics 365 and Power Platform Community Conference. Where brilliant minds meet, mingle & share.
European Power Platform Conference
(📅 June 20th-22nd)
The 2nd European Power Platform Conference (EPPC) will take place in Dublin, Ireland from June 20 – 22nd 2023. The European Power Platform Conference brings together the Microsoft Power Platform and Dynamics 365 Communities for 3 unrivalled days of in-person learning, connections, and inspiration.
Nordic Summit
(📅 September 23rd)
Nordic Summit will be taking place as an in-person event on the 23rd of September 2023 in Copenhagen, Denmark.
💙 Out of the Blue
🦸🏻‍♀️👩‍💻🚀 13 New Independent Publisher Connectors in November 2022
In November 2022, 13 new Independent Publisher connectors were published. Read all about them in this blog post.
🦸🏻‍♀️👩‍💻🚀 Automate deployments with pipelines in Power Platform, now in preview
This week, a new feature was introduced for Managed Environments: in-product pipelines for Power Platform. This will make it much easier for makers, admins and developers to create and use pipelines.
🚀 Center of Excellence Starter Kit with Power Virtual Agents: Govern, Monitor and Manage
The new December 2022 release for Center of Excellence Starter Kit now includes updates that help provide better governance and monitoring for Power Virtual Agents.
🦸🏻‍♀️👩‍💻🚀 December 2022 update of Power Automate for desktop
Power Automate for desktop comes with new additions in 2022 December's release, including a selector parser providing syntax highlighting and the migration of Edge and Chrome extensions to Manifest V3.
🦸🏻‍♀️👩‍💻 Announcing: Enterprise scorecards with hierarchies and linked metrics in Power BI Metrics
This week, two new announcements got announced for Power BI Metrics: hierarchies and linked metrics.
🦸🏻‍♀️👩‍💻🚀 Dataset refresh cancellation is now available in Power BI Premium
It's now possible to cancel an in-progress dataset refresh in Power BI without using external tools.
🦸🏻‍♀️👩‍💻🚀 Subscribe to a report with filters applied
You can now create a subscription to a view of a Power BI report uniquely relevant to you. By selecting Include my changes, any filters and slicers you have selected will be captured in your subscription.
🦸🏻‍♀️👩‍💻🚀 Delegate the Mailbox Approval Process
It's now possible to delegate the mailbox approval process to another user instead of a Global or an Exchange admin!
🦸🏻‍♀️👩‍💻🚀 Signing up for a developer plan for Power Virtual Agents
This blog by Sarah Critchley highlights how to sign up for a developer plan for Power Virtual Agents.
🚀 Simplifying capacity management with unified v-cores
Power BI Premium Platform updates to unify back-end and front-end v-cores delivers a simplified capacity management experience for capacity administrators.
💡 Suggest content
Do you have a blog, YouTube channel or podcast that you want us to track or do you know someone creating great content or community tools you think we should be aware of? Let us know about it!
We usually include links to content or tools updates announcements from the past week. If you see a really great blog post or video, let us know one way or another!
You can find us on Twitter and LinkedIn.
🕺 Personas
🤵🏻 Business User
🦸🏻‍♀️ Maker
🧭 Decision Maker
👩‍💻 Developer / Architect
🚀 Admin / Center of Excellence
🛠️ Tools
📅 Events & Webinars