Discover more from Power Platform Weekly
Weekly newsletter with links to Power Platform related Microsoft and community resources. ✍ Curated by Carina M. Claesson, Daniel Laskewitz, Ed Gonzales and Magnus Gether Sørensen.
Over 4,000 subscribers
Power Platform Weekly - Issue #108
Welcome to Power Platform Weekly!
Last week Microsoft shared information about the Power Platform Developer tool October update.
October also brought us 7 new verified connectors and 7 updated, announced here.
Reminder from Joe Gill that DES, Data Export Service, will stop working on the 30th of November. You can actively ask Microsoft for an extension and your DES profiles will live until the 23rd of April 2023.
Thanks for reading and have a great week!
---
📰 Articles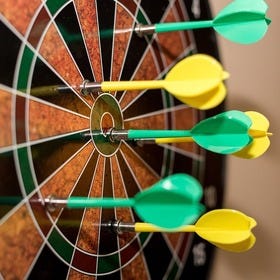 🦸🏻‍♀️ When a Contact opts out of your marketing content, have you considered how they are removed from your Subscription Lists? If not, have a look at this article from Megan V. Walker!
🦸🏻‍♀️ Power Apps drag and drop functionality is now available. We can use it to group, re-order and move objects in a gallery-like container. Matthew Devaney is here to show you how.
👩‍💻 The scenario that Temmy Wahyu Raharjo covers in this blog is to get rid of the hassle of picking between target and preimage for an attribute in a plugin. Read on to see an easier way of handling this.
Other articles
🦸🏻‍♀️ Metadata behaviour with solutions by EY Kalman
🦸🏻‍♀️ Fact Check: Modern Advanced Find vs Original Advanced Find by Alex Shlega
🦸🏻‍♀️ Flow to use Open Trivia Database questions in a Microsoft Teams bot by Bruno Capuano
🦸🏻‍♀️ How I automated our (internal) community by Marcel Lehmann
👩‍💻🛠️ FXB + EBG + code = 💗💥🚀 by Jonas Rapp
👩‍💻🛠️ New version for Dataverse DevTools released (LinkedIn post) by Dannish Naglekar
📺 Videos
🎙️ Podcasts
Find and use Microsoft Power BI updates through native installation with Microsoft 365 apps. Collaborate on reports and datasets as you work in your favorite Microsoft 365 apps. Work together on reports inside your organization, and share datasets and reports securely outside of your organization — all while using any device.
In this episode, a.k.a "under the blanket", the trio talk about SQL Server 2022 being released, paginated reports coming to Power BI Pro, news from Intune, Azure Front Door updated and the Azure Synapse Link for SQL Server going GA!
Listen in when Microsoft Dynamics 365 MVP Rick McCutcheon and ClickLearn CEO Joachim Schiermacher invites industry expert to talk about Digital Adoption.
📅 Events & Webinars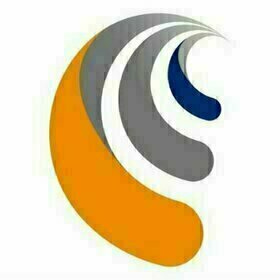 European SharePoint Office 365 & Azure Conference (ESPC)
(📅 November 28th-December 1st)

ESPC22 returns live and in-person in Copenhagen from 28 Nov to 1 Dec. The ESPC programme consists of 4 Microsoft Keynotes, 9 Tutorials and 120 Sessions which will enable you to leverage Microsoft Teams, Microsoft 365, Azure, Power Platform, SharePoint and more to your greatest ability.  
Microsoft 365 Conference
(📅 December 6th-8th)
During Microsoft 365 Conference you'll discover what's new from Microsoft executives including Jeff Teper and Charles Lamanna. You'll dive deep into Viva, Teams, SharePoint, Power Platform, Outlook, Yammer and more with Microsoft's product leaders including Naomi Moneypenny, Mark Kashman and Dan Holme. And you'll gain real-world insights from Microsoft MVPs, experts, and customers. 
Cloud Technology Townhall Tallinn
(📅 February 10th)
On the 10th of February 2023, Tallinn will host its very first Microsoft Cloud Technology Townhall. Bringing in inspiration, knowledge about possibilities and solutions within the Power Platform, Dynamics 365, Microsoft 365 and Azure. 
European Power Platform Conference
(📅 June 20th-22nd)
The 2nd European Power Platform Conference (EPPC) will take place in Dublin, Ireland from June 20 – 22nd 2023. The European Power Platform Conference brings together the Microsoft Power Platform and Dynamics 365 Communities for 3 unrivalled days of in-person learning, connections, and inspiration.
💙 Out of the Blue
👩‍💻 Power Platform Developers tool – October update
A fresh new update for Power Platform Developer tools came out this week: a new modelbuilder command group, updates for solution commands to support PowerFx formulas and updates to Azure DevOps and GitHub Actions. Make sure to read the post to learn more!
🦸🏻‍♀️👩‍💻 7 New Verified Connectors and 7 Updates released in October 2022
7 new verified connectors and 7 updates are released in October 2022. Partners are excited about the release of their connectors and have shared an overview of their services and feature updates. Read the post to learn more about the capabilities of these services.
💡 Suggest content
Do you have a blog, YouTube channel or podcast that you want us to track or do you know someone creating great content or community tools you think we should be aware of? Let us know about it!
We usually include links to content or tools updates announcements from the past week. If you see a really great blog post or video, let us know one way or another!
You can find us on Twitter and LinkedIn.
🕺 Personas
🤵🏻 Business User
🦸🏻‍♀️ Maker
🧭 Decision Maker
👩‍💻 Developer / Architect
🚀 Admin / Center of Excellence
🛠️ Tools
📅 Events & Webinars