Discover more from Power Platform Weekly
Weekly newsletter with links to Power Platform related Microsoft and community resources. ✍ Curated by Carina M. Claesson, Daniel Laskewitz, Ed Gonzales and Magnus Gether Sørensen.
Over 4,000 subscribers
Power Platform Weekly - Issue #107
Welcome to Power Platform Weekly!
Last week the preview of new Process Mining capabilities was announced as well as a new Process Advisor template for Power Virtual Agents.
Scott Sewell has released new report templates, don't miss his article about it: Power BI ❤️ Dynamics 365 Sales! Report Templates - First Release.
Did you noticed the new Learn Page in Power Apps? Announcement here and have a look at it: https://make.powerapps.com/learn.
Thanks for reading and have a great week!
---
📰 Articles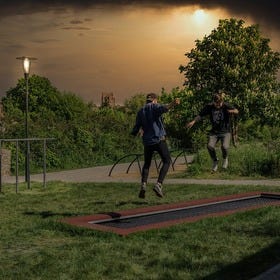 🦸🏻‍♀️ Have you thought much about Managing Realtime Marketing Email Bounces in Dynamics 365? If not, make sure you take a look at this article from Megan V. Walker.
🦸🏻‍♀️ Last week Microsoft announced new functionality for Process Advisor. In this article, Ana Inés Urrutia gives a tour of the features as she explores Process Advisor related to Dynamics 365 HR.
👩‍💻 Recently Diana Birkelbach was working on a Custom Page and came across the need to be more flexible in fetching data from Dataverse. She needed to call complex FetchXMLs and Custom APIs. Read her article for more information on how that went.
Other articles
🦸🏻‍♀️ Power Virtual Agents: Advanced Authoring Canvas Preview by Dian Taylor
🦸🏻‍♀️ Active or inactive, that is the question?!?! by EY Kalman
🦸🏻‍♀️ Dynamically list rows from any Dataverse Table with Fetchxml in Power Automate by Linn Zaw Win
🦸🏻‍♀️ Power Virtual Agents unified canvas by Rishona Elijah
🦸🏻‍♀️ Generating simple and complex documents with just Power Platform by Olena Grischenko
🦸🏻‍♀️ Omnichannel for Customer Service – Callbacks by Neil Parkhurst
🦸🏻‍♀️ Complete Guide To Send Email In Power Apps by Matthew Devaney
👩‍💻 Dataverse: Dependent Assembly fix error "A strongly-named assembly is required" by Temmy Wahyu Raharjo
📺 Videos
🎙️ Podcasts
Why should .NET developers build Power Apps? Carl and Richard talk to April Dunnam about the latest in Microsoft's Power Platform and why .NET developers should get involved. April talks about the fusion development methodology, where domain experts use the Power Platform tools alongside .NET developers using Visual Studio to build line-of-business apps.
Geoff talks about his family life and learning experiences as MVP. He also chats about c5insight and the company's history, as well as his journey into writing the books: Dynamics CRM 2011 Administrator Bible and The LUCK Principle.
Not completely Power Platform, but since we use so many of the M365 tools, I wanted to make sure we're current on what's happening in that world: New Files App in Microsoft Teams, Microsoft Teams: Mention Everyone in chat, Yammer: Bulk community member import for Native Mode, Excel: Insert in-cell images with the new IMAGE function, and Microsoft Forms: Enable image as a choice in surveys and quizzes.
📅 Events & Webinars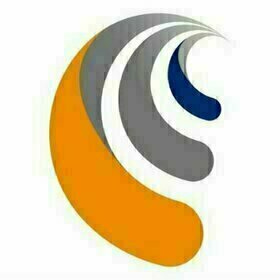 European SharePoint Office 365 & Azure Conference (ESPC)
(📅 November 28th-December 1st)

ESPC22 returns live and in-person in Copenhagen from 28 Nov to 1 Dec. The ESPC programme consists of 4 Microsoft Keynotes, 9 Tutorials and 120 Sessions which will enable you to leverage Microsoft Teams, Microsoft 365, Azure, Power Platform, SharePoint and more to your greatest ability.  
Microsoft 365 Conference
(📅 December 6th-8th)
During Microsoft 365 Conference you'll discover what's new from Microsoft executives including Jeff Teper and Charles Lamanna. You'll dive deep into Viva, Teams, SharePoint, Power Platform, Outlook, Yammer and more with Microsoft's product leaders including Naomi Moneypenny, Mark Kashman and Dan Holme. And you'll gain real-world insights from Microsoft MVPs, experts, and customers.
European Power Platform Conference
(📅 June 20th-22nd)
The 2nd European Power Platform Conference (EPPC) will take place in Dublin, Ireland from June 20 – 22nd 2023. The European Power Platform Conference brings together the Microsoft Power Platform and Dynamics 365 Communities for 3 unrivalled days of in-person learning, connections, and inspiration.
💙 Out of the Blue
🤵🏻🦸🏻‍♀️🧭👩‍💻 Microsoft announces preview of new process mining capabilities within Power Automate
Microsoft announced the preview of new process mining capabilities from Minit available in process advisor within Microsoft Power Automate. In addition to the existing process advisor capabilities, Microsoft customers can now harness deeper insights to identify bottlenecks in processes to drive optimization and efficiencies with low-code automation.
🦸🏻‍♀️👩‍💻 November 2022 update of Power Automate for desktop
Power Automate for desktop comes with new additions in the November 2022 release, including a brand-new home page, the introduction of warnings and the availability of more SharePoint connector actions in preview.
🦸🏻‍♀️👩‍💻 Update: Release of Modern Learn page in Power Apps!
There is a new learn page available in the Power Apps maker portal. It gives you easy access to courses, articles, communities, and support.
🦸🏻‍♀️👩‍💻 New Process Advisor template enables deeper insight into bot conversation flows
To help get you started, process advisor offers several templates, including one for Power Virtual Agents. This blog highlights this template.
🦸🏻‍♀️👩‍💻 Announcing support for paginated reports in Power BI Pro
Microsoft announced the support for paginated reports in Power BI Pro at this year's PASS Data Community Summit. Now Microsoft Power BI customers have the flexibility to create and consume interactive reports as well as paginated reports using Power BI Pro. 
🦸🏻‍♀️👩‍💻 Accelerate your migration experience from Azure Analysis Services to Power BI Premium with the automated migration tool
Accelerate your migration experience from Azure Analysis Services to Power BI Premium with the automated migration tool. Read more for details.
💡 Suggest content
Do you have a blog, YouTube channel or podcast that you want us to track or do you know someone creating great content or community tools you think we should be aware of? Let us know about it!
We usually include links to content or tools updates announcements from the past week. If you see a really great blog post or video, let us know one way or another!
You can find us on Twitter and LinkedIn.
🕺 Personas
To help identify content that might be more relevant to you, the following "Persona Icons" are used:
🤵🏻 Business User
🦸🏻‍♀️ Maker
🧭 Decision Maker
👩‍💻 Developer / Architect
🚀 Admin / Center of Excellence
🛠️ Tools
📅 Events & Webinars