Discover more from Power Platform Weekly
Weekly newsletter with links to Power Platform related Microsoft and community resources. ✍ Curated by Carina M. Claesson, Daniel Laskewitz, Ed Gonzales and Magnus Gether Sørensen.
Over 4,000 subscribers
Power Platform Weekly - Issue #103
Welcome to Power Platform Weekly!
Last week the Public Preview of Maker Matching was announced.
New Power Pages whitepapers have been released. Don't miss the Out of the Blue section, we almost named today's newsletter "Power Platform Weekly - The Power Pages edition".
We got 10 new Independent Publisher Connectors in September.
Power BI October 2022 Feature Summary was presented. The Power Platform Developer Tools monthly release "September Refresh" was announced.
Power BI 💛💚 Dataverse - new documentation available. See announcement from Scott Sewell!
UI/UI-in-a-day coming this December and will be brought to you by Kristine Kolodziejski! It's for FREE and you can sign up on a waitlist already today.
Thanks for reading and have a great week!
---
📰 Articles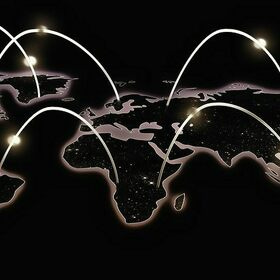 👩‍💻 With the official announcement of Power Pages GA, there is a lot of interesting new stuff. However, some things are getting lost in this big announcement. That's why Oleksandr Olashyn decided to write about 3 new, awesome and maybe a bit overlooked features.
🦸🏻‍♀️👩‍💻 The "When an HTTP request is received" trigger is one of Stefano Demiliano's favourite building blocks for creating serverless processes. In this post he presents tricks for securing the response.
🦸🏻‍♀️ There are a few updates to the maker experience when it comes to configuring the timeline on a form as part of 2022 Release Wave 2. Dian Taylor goes through the updates and gives her thoughts.
👩‍💻 Your colleague reported to you about a bug that is very hard to catch. It is reproducible in production, but not in your development environment. The only easy way to check it is to debug it. Temmy Wahyu Raharjo shows us his way of handling this scenario.
Other articles
🦸🏻‍♀️ Cards for Power Apps [Preview] by Priyesh Wagh
🦸🏻‍♀️ Power Automate: Format your data with examples by Rishona Elijah
👩‍💻🛠️ Dataverse REST Builder available as Browser Extension by Guido Preite
🦸🏻‍♀️ Named formulas in Power Apps using App.Formulas by Pieter Veenstra
🦸🏻‍♀️ Power Apps & Pages for D365 HR by Ana Inés Urrutia
🦸🏻‍♀️ Trying to resolve the error "The payload is too large" when posting an adaptive card to MS Teams by Mehdi El Amri
🦸🏻‍♀️ Prototyping custom UI in Figma for Dynamics 365 and the Power Platform by Dani Kahil
🦸🏻‍♀️ New Function Expressions in Power Automate Flow by Inogic
🦸🏻‍♀️ Power Apps Comments: Collaborate & Give Feedback by Matthew Devaney
👩‍💻 Early-bound and async support for on-prem D365 by Mark Carrington
👩‍💻🛠️ New release of Solution Layer Explorer (Tweet) by Tanguy Touzard
📺 Videos
🎙️ Podcasts
🦸🏻‍♀️ Carmen talks about hobbies, interests, and activities. She also shares her Power Platform and Power Automate background and a conversation about PCF components - what problems it solves and what they are trying to achieve.
👩‍💻 In this episode Jeremy Thake and Paul Schaeflein about Viva Connections and adaptive card extensions (ACE).
🧭 Patrick covers the Microsoft Ignite conference as well as other roadmap articles, including Microsoft Project, Microsoft Bookings, Microsoft Lists, the new Office app, and some Whiteboard.
📅 Events & Webinars
📅 November 17th-18th - The Microsoft Dataverse Summit is taking place on the 17th & 18th of November 2022 for Beginner to Advanced. Deep Dive Sessions on Dataverse Administration and Development for PowerApps, Power Automate, Power BI, and More!
📅 November 28th-December 1st - ESPC22 returns live and in-person in Copenhagen from 28 Nov to 1 Dec. The ESPC programme consists of 4 Microsoft Keynotes, 9 Tutorials and 120 Sessions which will enable you to leverage Microsoft Teams, Microsoft 365, Azure, Power Platform, SharePoint and more to your greatest ability.  
📅 December 6th-8th - During Microsoft 365 Conference you'll discover what's new from Microsoft executives including Jeff Teper and Charles Lamanna. You'll dive deep into Viva, Teams, SharePoint, Power Platform, Outlook, Yammer and more with Microsoft's product leaders including Karuana Gatimu, Naomi Moneypenny, Mark Kashman and Dan Holme. And you'll gain real-world insights from Microsoft MVPs, experts, and customers. 
📅 June 20th-22nd - The 2nd European Power Platform Conference (EPPC) will take place in Dublin, Ireland from June 20 – 22nd 2023. The European Power Platform Conference brings together the Microsoft Power Platform and Dynamics 365 Communities for 3 unrivalled days of in-person learning, connections, and inspiration.
💙 Out of the Blue
Power Pages updates
We could've called this the Power Pages edition - because there are that many Power Pages update in this edition. Here's the list of updates from Power Pages:
🦸🏻‍♀️👩‍💻 Dynamics 365 templates in Power Pages
🦸🏻‍♀️👩‍💻 Edit Power Pages code with Visual Studio Code for web
🦸🏻‍♀️🚀 What's new in Power Pages Set up workspace?
🦸🏻‍♀️👩‍💻 Announcing Multistep form in Power Pages design studio!
👩‍💻 Announcing General Availability (GA) of dataset-based code components for Power Pages
🚀 Improving Power Pages admin experience
👩‍💻🚀 Secure your website with Web Application Firewall for Power Pages
Other Out of the Blue news
🦸🏻‍♀️👩‍💻🚀 10 new Independent Publisher connectors were published in September 2022. Troy Taylor (6x), Miyake Hideo, Joe Unwin, Simone Lin & Rick Wilson published these connectors! Check them out!
👩‍💻 New pac tool command to launch, download & update tools (PRT, CMT & PD). Updates to solution export, package deploy and admin commands.
🦸🏻‍♀️👩‍💻🚀 The public preview of maker matching in Power Apps is now available. It makes it possible for new makers to connect with experienced makers via the integrated virtual agent.
🦸🏻‍♀️👩‍💻🚀 Power Automate for desktop comes with new additions in October 2022 release, including the introduction of multiple flows selection in the console & GA of UI automation for desktop apps in a Citrix or Microsoft RDP virtual desktop
🦸🏻‍♀️👩‍💻 This month's update is packed with exciting updates to features like Power BI metrics, Modeling, Deployment pipelines, and more.
🦸🏻‍♀️👩‍💻 Submetric roll ups are announced for Power BI Metrics. With submetric roll ups, it's easier than ever to aggregate your metric values so you can spend less time crafting multiple scorecards and connections, and more time analyzing your performance.
💡 Suggest content
Do you have a blog, YouTube channel or podcast that you want us to track or do you know someone creating great content or community tools you think we should be aware of? Let us know about it!
We usually include links to content or tools updates announcements from the past week. If you see a really great blog post or video, let us know one way or another!
You can find us on Twitter and LinkedIn.
🕺 Personas
🤵🏻 Business User
🦸🏻‍♀️ Maker
🧭 Decision Maker
👩‍💻 Developer / Architect
🚀 Admin / Center of Excellence
🛠️ Tools
📅 Events & Webinars