Discover more from Power Platform Weekly
Weekly newsletter with links to Power Platform related Microsoft and community resources. ✍ Curated by Carina M. Claesson, Daniel Laskewitz, Ed Gonzales and Magnus Gether Sørensen.
Over 4,000 subscribers
Power Platform Weekly - Issue #100
Welcome to Power Platform Weekly!
Last week the Power Platform Developer Tools August refresh was highlighted. It was also announced improvements for helping you troubleshoot cloud flows.
We spotted a sneak peak of the CoE Starter Kit October Release. Keep an eye on the Release page this week.
Scott Durow made Vlogs at the Microsoft Power Platform Conference. Here's part 1.
The next Power Platform Challenge from Miguel Verweij is here.
Thanks for reading and have a great week!
---
📰 Articles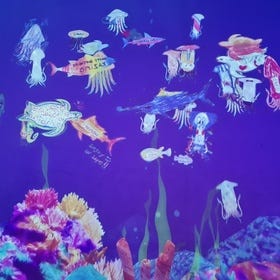 🦸🏻‍♀️ Olena Grischenko shows us how to use Power Automate with Word Online (Business) connector and a trigger from the Microsoft Dataverse connector, in order to generate and update a document.
🦸🏻‍♀️ Ever had the need to reference a user that does not have a license? Ben den Blanken shows us the upcoming AAD User virtual table. Use the selected user in Flow for Approvals or with the O365 User connector!
👩‍💻 The Power Apps Grid customizer control is a preview feature. In Diana Birkelbach's last two blogs she showed several ways of using it. In this blog she pushes the limits and shows how to show related records directly inside the Power Apps Grid cells.
Other articles
🦸🏻‍♀️ An overview to improving User Experience in Power Apps by Lewis Baybutt
🦸🏻‍♀️ Power Apps Lookup Function Examples : Complete Tutorial by Heba Kamal
🦸🏻‍♀️ Power Apps Named Formulas by Arc Levin
👩‍💻 Storybook for PCF Controls - Part 2 : Publish to GitHub Pages by David Rivard
🦸🏻‍♀️ Making sense of option sets/choices in Dynamics 365 Marketing forms by Amey Holden
👩‍💻 Applying UCI styling to a FluentUI Dropdown Component by Andrew Butenko
🦸🏻‍♀️🤵🏻 Advanced find URL by Gustaf Westerlund
🦸🏻‍♀️ Export a Power Apps gallery as PDF file and email it by Michel Mendes
🦸🏻‍♀️ 2022 Power Apps Coding Standards For Canvas Apps by Matthew Devaney
🦸🏻‍♀️ New expression editor in Power Automate by Debajit Dutta
👩‍💻 Welcome to Metadata Browser Companion by Tanguy Touzard
👩‍💻 Create Custom APIs in D365/Dataverse by Priyesh Wagh
📺 Videos
🎙️ Podcasts
👩‍💻 The team talks through some of the announcements from the Microsoft Power Platform Conference, including native co-authoring for canvas apps using Git repositories and named formulas in Power Fx.
🦸🏻‍♀️ Reviewing their experiences at the new Microsoft Power Platform Conference and discussing what it means for the product and community.
👩‍💻 📺 Demos: How to build a good vibes generator bot for Microsoft Teams and Building a movie voting experience as Microsoft Teams meeting app. Project release - Microsoft Graph Toolkit (MGT) – v2.6.1 GA. As well, delivered 6 Independent Publisher Connector, 4 script, and 1 Microsoft Teams samples.
📅 Events & Webinars
📅 October 10th-13th - Summit NA is packed with 600+ informative and educational sessions to deliver end-to-end learning around all versions of Dynamics 365 FO/AX, CE/CRM & BC/NAV, Dynamics GP & SL and the Microsoft Power Platform.
📅 October 12th-14th - Save the date and explore the latest innovations, learn from product experts, and level up your skillset – join us to help shape the future of tech.
📅 October 14th-15th - A free-of-charge two-day event for professional people working with Microsoft technology. It focuses on all three pillars of the Microsoft platform: Business Applications, Modern Workplace, and Azure.
💙 Out of the Blue
🦸🏻‍♀️👩‍💻🚀 This new capability allows cloud flow authors to efficiently identify and troubleshoot flows by viewing the flow's trigger details in Flow Runs view.
👩‍💻 A fresh new update of the developer tools is available. Pac connector (preview), certificate auth, assign user updates & data import/export capability are among those updates!
🦸🏻‍♀️👩‍💻🚀 The new September release of Power BI Report Server 2022 is here! The Power BI team has done a lot of work on accessibility. Of course, that's not the only thing, so check out the blog for all the details!
💡 Suggest content
Do you have a blog, YouTube channel or podcast that you want us to track or do you know someone creating great content or community tools you think we should be aware of? Let us know about it!
We usually include links to content or tools updates announcements from the past week. If you see a really great blog post or video, let us know one way or another!
You can find us on Twitter and LinkedIn.
🕺 Personas
🤵🏻 Business User
🦸🏻‍♀️ Maker
🧭 Decision Maker
👩‍💻 Developer / Architect
🚀 Admin / Center of Excellence
🛠️ Tools
📅 Events & Webinars